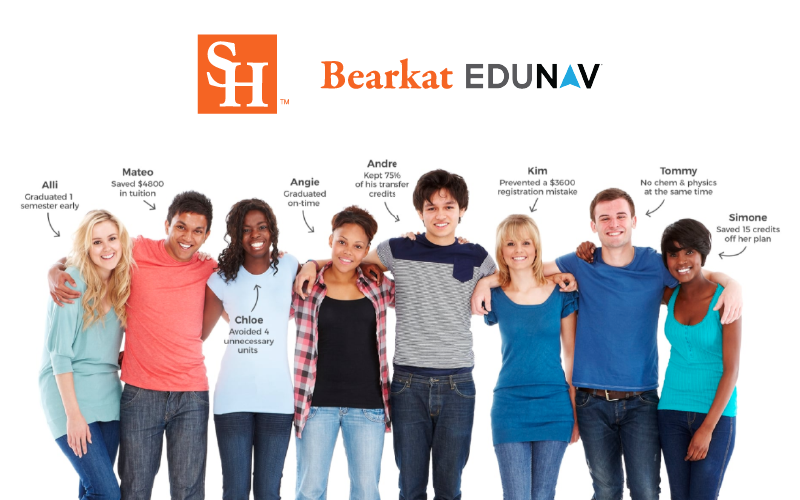 The Bearkat EduNav (BEN) is a guided degree plan to help you stay on track and graduate on time. Powered by EduNav's SmartPlan, the Bearkat EduNav (BEN) uses a sophisticated algorithm to generate your personalized educational plan. Your Academic Advisor can help you customize and adjust your plan at any time, while providing information about critical campus processes and guiding you on your academic and career journey. The Bearkat EduNav (BEN) notifies you if any changes or course selections will affect your time at SHSU.
You can login to your MySam account to access Bearkat EduNav (BEN).
The recommended web browser for BEN is Google Chrome.
---