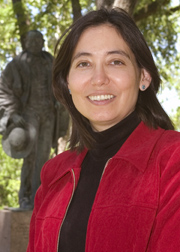 My introduction to sociology came about as a result of the urgings of a boss of mine (anthropologist, Carlos Arce) when he learned of my contemplations to go to graduate school. As a business undergraduate major, I had little familiarity with Sociology but upon my admittance to the Sociology program at the University of Texas at Austin, I recognized the significant overlaps between the two fields – particularly regarding my professional work at the time (market research) and social science research. With continued exposure to sociological thinking and the broad range of topics studied within the discipline, I made the decision to leave business behind and pursue an academic career instead.
I went on to complete my graduate coursework at Bowling Green State University in Ohio and received my PhD in 2015. I joined the faculty of the Sociology Department at Sam Houston State University in September of 2015 and am currently an Associate Professor and the Director of Graduate Studies.
Since making the transition, I have pursued a dual-research track: one that stems from my doctoral research on the social dimensions of water resources (including the Edwards Aquifer region in Texas and most recently, the Texas-Mexico-New Mexico border region); and a second track that opened to me as a result of my involvement on a research grant assessing the effects of welfare reform on the welfare population in Texas. Further, my personal biography which includes an ambiguous racial identity has also provided me with ample material to contribute to the race/ethnic identity and social constructions debates.
Classes Taught: Social Inequality, Race/Ethnic Inequality, Environment & Society, Sociological Theory; Graduate: Social Stratification & Inequality, Seminar in Environmental Sociology, Seminar in Race/Ethnic Studies, Seminar in Social Inequality
Research Interests: Immigration, Race & Ethnic Stratification, Social Inequality
Selected Publications:
Douglas, Karen Manges, Gideon Sjoberg, Rogelio Sáenz, and David G. Embrick. (2018) "Bureaucratic Capitalism, Mass Incarceration and Race and Ethnicity in America," Chapter 20 in Handbook of the Sociology of Racial and Ethnic Relations 2nd Ed. Pinar Batur and Joe R. Feagin (Eds.) New York: Springer.
Douglas, Karen Manges, Rogelio Sáenz and Aurelia Lorena Murga. (2015) "Immigration Policies in the Era of Color-Blind Racism," Applied Behavioral Scientist. American Behavioral Scientist. Vol. 59(11) 1429 –1451
Rogelio Sáenz and Karen Manges Douglas. (2015) "A Call for the Racialization of Immigration Studies: On the Transition of Ethnic Immigrants to Racialized Immigrants," Sociology of Race and Ethnicity, Vol. 1, No. 1: 166-180.