---
The Center for Music Education is committed to sponsoring Continuing Education Sessions for practicing teachers at the secondary level. We offer several inspiring and informative sessions for Band Directors and String Orchestra Directors throughout the academic year. These workshops meet the requirements for Continuing Education Credit. Young teachers will develop skills and refine their technique. Veteran teachers will refresh their skills and gain new perspectives on their art. Everyone will be inspired and enriched with musical thought and professional camaraderie. See below for specific workshop information.
SHSU School of Music is pleased to announce
the following Annual Professional Development Workshops for Teachers:
---
Professional Development Workshop
Sponsored by Texas Bandmasters Association
and
SHSU Center for Music Education
Bye, Bye Bad Brass:
How to develop Comprehensive Brass Players from the Ground Up
Date: Saturday, September 3, 2022
Location: SHSU The Woodlands Center
3380 College Park Drive
The Woodlands, Texas 77384
Event Title:
Bye, Bye Bad Brass: How to develop Comprehensive Brass Players from the Ground Up
Cost: $10
Schedule:
Registration: 8:30am
Session 1: 9am - 11:45am
Lunch (on your own): 11:45am - 1:15pm
Session 2: 1:15pm - 4pm
Clinicians: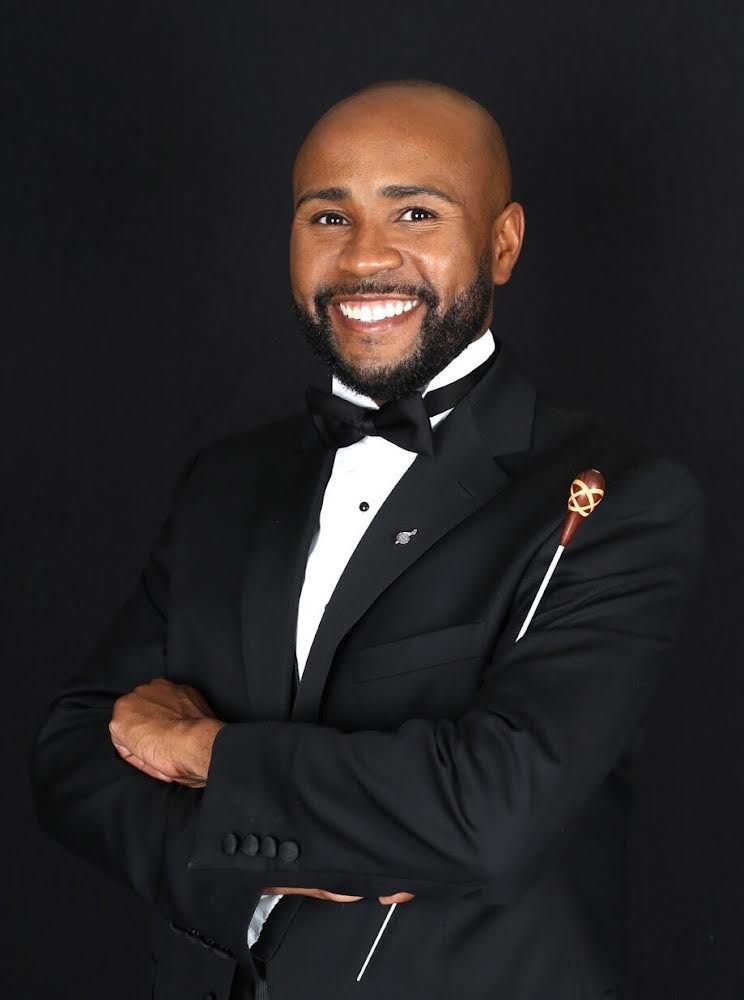 Corey Graves
Corey LaMon Graves is in his fifteenth year of teaching and opened Tony A. Jackson Middle School in Forney ISD as it's new head director in the Fall of 2021. Prior to this appointment, Mr. Graves served as the head director of Roma Middle School for eleven years. Mr. Graves received his Bachelor of Music Education degree as a summa cum laude graduate from Stephen F. Austin State University (SFASU) in 2007. Mr. Graves earned a Master of Music in Euphonium Performance from The Ohio State University (OSU) as a graduate fellow in 2008.
Mr. Graves is a Bill and Melinda Gates Millennium Scholar and the Region XV Middle School Coordinator. Bands under his direction have consistently received superior sweepstakes ratings at UIL Concert and Sightreading Contest, and have also earned high levels of recognition at both the state and national stage, being recognized as a National and Commended Winner in The Foundation for Music Education National Wind Band contest from 2013-2019. The RMS Symphonic Winds have been consistent state finalists in the Texas Music Educators Association Honor Band Competition, being recently honored as the 2020 TMEA CC Honor Band.The RMS Symphonic Winds were also invited to perform at the 70th Annual Midwest International Band and Orchestra Clinic in Chicago, Illinois. The RMS band program is a 2019 recipient of the John Philip Sousa Foundation Sudler Silver Cup Award and named a Rio Grande Valley Program of Distinction. Mr. Graves was chosen as Roma ISD's 2013 Secondary Teacher of the Year and named the Phi Beta Mu Texas Young Bandmaster of the Year in 2017. He is an active clinician, adjudicator, guest euphoniumist, sits on the Board of Directors for the Midwest Band and Orchestra Clinic, and maintains professional affiliations with Texas Music Educators Association, Texas Bandmasters Association, Texas Music Adjudicators Association, the UIL Prescribed Music List Committee, and Pi Kappa Lambda National Music Honor Society.
Mr. Graves credits his passion for music to his mother, Brenda M. Moore (who is affectionately known as "Mama Graves" by his students), his drive for success to his grandmother, Mrs. Vergie Graves, and his love of education to an incredible list of music educators across the country.
---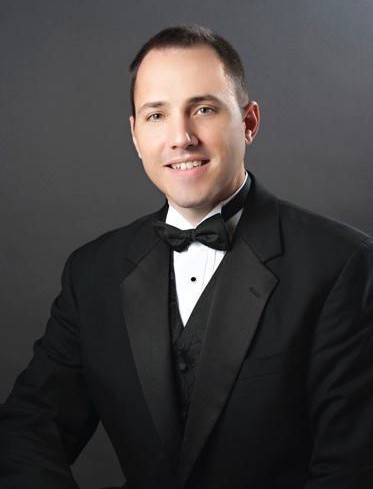 David Puckett
Before coming to Keller Middle School, David Puckett opened both South Keller Intermediate and Indian Springs Middle School in 2001. Mr. Puckett began teaching as a Texas music educator in 1997 and has taught at both the middle and high school levels. He teaches beginner brass classes, as well as team-teaches performance bands, jazz band and percussion ensembles with his colleagues. Mr. Puckett was named the recipient of the 2013 John Philip Sousa Foundation's Sudler Cup. In 2014 the Indian Springs Band was a feature performance group at The Midwest Clinic. The ISMS band program made it to the state level of the Honor Band process three times and won the 2015 Texas Music Educators Association Honor Band competition, allowing them the honor to perform at the 2016 TMEA convention as the CCC Honor Band. In 2016 Music for All selected their group to travel to Indianapolis to perform at the
National Concert Band Festival in March 2017. Choice Music's Mark of Excellence has recognized Indian Springs fourteen times in the National Wind Band Honors contest, once in the Citation of Excellence and once in National Jazz Honors. Mr. Puckett's bands receive consistent Superior ratings at Texas UIL Concert and Sight-reading contests as well as many Best in Class or outstanding bands of the day recognition at local festivals in the Dallas-Fort Worth area. Students from Mr. Puckett's program consistently have the high individual representation at District and Region level honor bands and Superior ratings at solo and ensemble contests. Mr. Puckett is a member of: Phi Beta Mu – Alpha Chapter, an International Bandmasters fraternity where he serves on the public relations committee; the Texas Music Educators Association; the Texas Bandmasters Association and enjoys regular visits to The Midwest Clinic. Mr. Puckett served as chairman of the Texas Band UIL PML Music Selection Committee, has served in several offices at the TMEA region level, and currently serves as lead teacher of the seven Keller ISD middle school band programs. Mr. Puckett was a national finalist in Music and Arts National Educator of the year, is a PTA Honorary Lifetime member for service to the school, and has been Indian Springs Middle School's Teacher of the Year. He thoroughly enjoys spending time outside of his own band hall as a band consultant, clinician, conductor, adjudicator, mentor and trombone performer. He has presented clinics at Texas Music Educators Association convention, Texas Bandmasters Association convention, Texas Christian University, Southern Methodist University, Sam Houston University, and many independent school districts in Texas. Mr. Puckett was honored to be the 2019 Georgia Music Educators All-State MS Honor band conductor and looks forward to his upcoming musical engagements in and out of state! Mr. Puckett graduated with his Bachelors of Music Education from the University of Nebraska –Lincoln and now resides in Keller, Texas with his loving wife Becky, beautiful daughter Rachel and surrounded by millions of fibers of joy from his two golden retrievers and calico cat.
---
School of Music
Sam Houston State University
1751 Avenue I, Huntsville, TX 77340
Phone: 936-294-1360
A Member of the Texas State University System