Welcome, Alumni!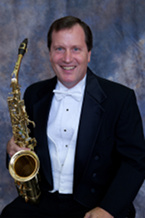 Whether you are a recent graduate or one from the past, welcome back to the Sam Houston State University School of Music. Now part of the College of Arts & Media and housed in the James and Nancy Gaertner Performing Arts facility, the School of Music continues the standard of excellence that was the foundation for your education. While we honor your traditions and history, I would like to encourage you to participate in the present and future of the School of Music as we move towards new beginnings.
If you are an alumnus of the SHSU School of Music, we want to stay in touch with you! In order to ensure that we have correct contact information, please take a moment to complete the alumni form below.
If "A Measure of a Life is its Service," then the School of Music alumni are the instrument by which that is defined. As we continue to grow, let us preserve and carry on our relationship for many years to come.
Sincerely,
Scott D. Plugge
Director, School of Music
Join our alumni mailing list to receive the School of Music newsletter!
School of Music
Sam Houston State University
1751 Avenue I, Huntsville, TX 77340
Phone: 936-294-1360
A Member of the Texas State University System