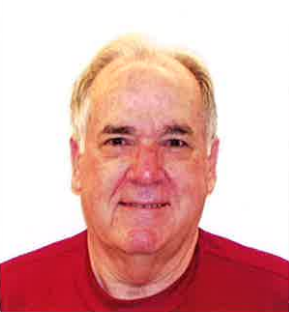 John is a native Houstonian, growing up in the Garden Oaks neighborhood of Northwest Houston. He attended Houston ISD schools and participated in the usual sports and social activities.
Graduating from SHSU, he received a Bachelor of Science in History and Political Science in 1962. After graduation, he obtained a position with Houston ISD teaching History and Geography. After five years, he left teaching and joined a construction company, building an air base in South Vietnam. Upon returning to the United States, he spent the next sixteen years working in project management for various engineering and construction companies related to the oil and gas industry. During this period, he participated in school booster club activities and chaired several Needs Assessment Committees for the Cy-Fair ISD.
After the energy crisis of the early 1980s, John returned to the field of education where he taught primarily Economics and Political Science in the Cy-Fair and Aldine ISDs. While in Aldine, he coached and sponsored several academic teams. He also held Adjunct teaching positions with Lone Star College and Houston Community College. During the early eighties, John started Graduate school and earned a Master of Education in Educational Administration with a Mid-management and Superintendent Certification. Additional graduate studies were pursued at the University of Houston.
Upon retiring from public education, John obtained a position with LeTourneas University in the Post-baccalaureate Accelerated Certification for Teachers (PACT) program, teaching online education classes and supervising and evaluating student teachers.
With the phase-out of the PACT program, John was appointed to the Appraisal Review Board of the Harris County Appraisal District; he served six terms in that position.
John lives in the Inwood Forest Community of Northwest Houston. He is a member of the College of Humanities and Social Sciences Advisory Board as well as a life-member of the SHSU Alumni Association, participating and sponsoring several of their social activities. He is also a member of the Bay Area and Friends Alumni Association, Retired Texas Teacher Association, and the Association of Texas Professional Educators.