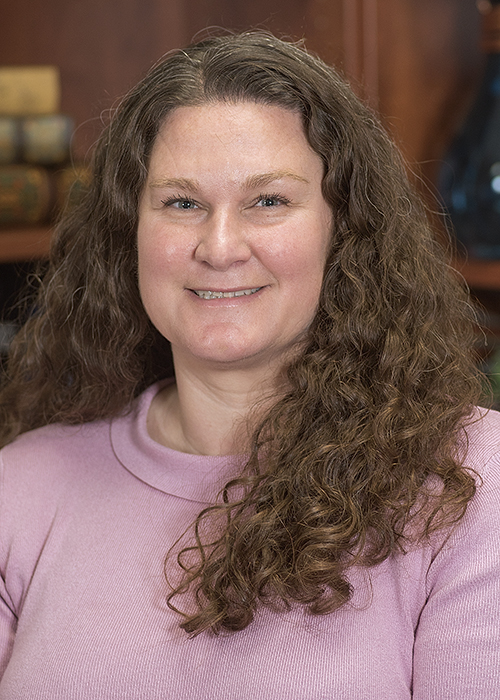 Amanda Scarbrough
Associate Professor, Department of Population Health
aes060@shsu.edu | | 936.294.1168 | CHSS 432
---
Bio
Dr. Scarbrough has 20 years of experience in health care organizations including non-profit, for-profit and state organizations. In her early career, she worked in Austin, Texas with a privately-held Preferred Provider Organization (PPO) on the initial development of a provider network for the state-wide Children's Health Insurance Program (CHIP). This network was then utilized by the state legislature to link health care services to Texas children. Dr. Scarbrough also worked with the University of Texas Medical Branch (UTMB) Area Health Education Center (AHEC) as Manager of Operations. While at AHEC, she worked with East Texas counties and over 18 million people to community health workforce development, health opportunities, and resources provided through regional centers. In particular, she worked directly with Texas communities to expand the health care workforce, while maximizing diversity, especially in rural and underserved communities. In addition to work experience, Dr. Scarbrough is committed to volunteering. She has served in several roles in for the United Way, Meals on Wheels and Operation Pets Alive.
Education
• PhD, Philosophy in Medical Humanities, University of Texas Medical Branch at Galveston
• MHSA, The George Washington University
Areas of Expertise
• Health Policy
• Health Care Administration
• Long Term Care
Selected Publications
• Scarbrough, A., Holt, M., Hill, J. & Kafle, R. (2019). Is There a Relationship between Income and Infectious Disease: Evidence from Cameron County, International Journal of Community Well-Being, Vol 2, 1 (3-13). DOI:10.1007/s42413-019-00020-2.
• Scarbrough, A., Hoffpauir, D., Hill, J. & Koppada, Satya. (2019). How Mapping Can Reduce Threats to Public Health. Journal of Health Promotion and Education, Received 04 Dec 2018, Accepted 16 Jun 2019, Published online: 05 Jul 2019 DOI:10.1080/14635240.2019.1637767.
• Scarbrough, A., Xie, Y. & Ratnapradipa, D. (2019). Experiential Learning Using Graphic Information System to Promote Healthy College Eating Habits. The Health Educator, 51, 1 (17-23).