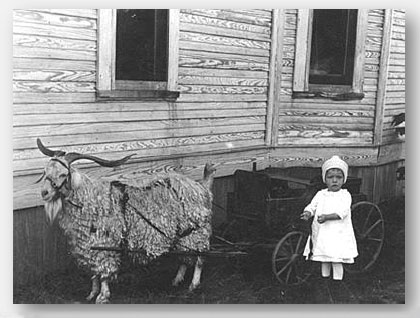 A student may take a 4300-level (senior) class for graduate credit. As with the directed study, this one-time opportunity is reserved for very special circumstances and should not be taken to circumvent regular course requirements or to accommodate the student's convenience.
RULES FOR TAKING A SENIOR-LEVEL CLASS FOR GRADUATE CREDIT:
1. As with the directed study, the student must have been admitted into the English MA or MFA program in regular admission status.
2. The student may not exercise this option until after he or she has earned credit for ENGL 5330, Graduate Research: Methods and Theories.
3. The student may not substitute an undergraduate class for a course that is taught regularly in the graduate rotation.
4. The student may not retake a senior-level class for which she or he earned undergraduate credit at the University.
5. The student may not substitute a senior-level class for a course block requirement.
ARRANGING TO TAKE THE UNDERGRADUATE CLASS:
1. In the semester before taking the 4300-level class in question, procure permission from the instructor. The instructor must provide you with a syllabus for the term during which you will take the class; the syllabus must state explicitly the extra work that students must do in the class in order to earn graduate credit.
See the sample course syllabus (sections for graduate students are highlighted in yellow).
2. Write up a proposal in which you explain in detail your reasons for taking the class and your projected goals: How will taking this class contribute to your intellectual and professional growth as a graduate student? What work will you do beyond that expected for undergraduates to make this course graduate-level work? Present also a detailed bibliography of sources that you will read during the class, with special attention to the works that you will read beyond those required for the undergraduates in the class.
See the model proposal, which accompanies the sample syllabus above.
3. You yourself must write up the formal proposal, not merely submit the instructor's syllabus.
4. Submit the course proposal, syllabus, and signed cover sheet to the Director of Graduate Studies by the posted deadline in the previous term. (It is easiest to send the proposal and syllabus as e-mail attachments in Microsoft Word.) The graduate director and Chair of the Department of English will review and make a decision upon the proposal.
PROPOSAL SUBMISSION DEADLINES:
| | |
| --- | --- |
| SEMESTER OF UNDERGRADUATE COURSE | PROPOSAL SUBMISSION DEADLINE |
| Spring 2017 | December 2, 2016 (Last Day of Fall Term) |
| Summer 2017 | May 5, 2017 (Last Day of Spring Term) |
| Fall 2017 | June 27, 2017 (Last Day of Summer I Term) |
| Spring 2018 | December 1, 2017 (Last Day of Fall Term) |