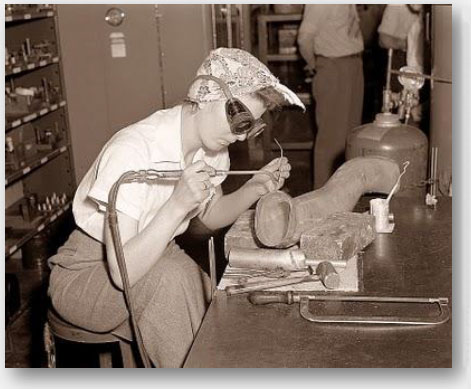 The Department of English offers graduate assistantships for qualified students. The graduate assistant is awarded a $9,800 stipend for an academic year (two long terms) and qualifies for state health benefits. The typical assistantship is renewable for a total of four long terms (although a student may apply for a fifth semester). The graduate assistant usually works twenty hours a week.
A graduate assistant will be assigned to one (or more) of the following positions each semester, depending on need and available openings. The Chair of the Department of English makes all graduate assistant assignments.
TEACHING ASSISTANTSHIP:
Teaching assistants typically work their way up the rungs of remedial and freshman English classes:
INRW 0301 (INTEGRATED READING AND WRITING)
The teaching assistant remediates incoming undergraduates who have not met the TSI Assessment Test minimums for reading and writing. This course focuses on developing the students' reading comprehension and analytical skills and their ability to write for particular audiences and rhetorical situations.
ENGL 1301 (COMPOSITION I)
After earning eighteen hours of graduate credit, as required by the University's accrediting body, the teaching assistant may be assigned to a Composition I class, which concentrates on formulating and developing a single thesis through an essay and on English syntax, diction, and rhetoric.
ENGL 1302 (COMPOSITION II)
Some teaching assistants are given the opportunity to teach Composition II, which picks up with the basic skills mastered in English 1301 but helps the students in the course develop more complex modes or patterns of writing. It also concentrates on research writing across the disciplines.
WRITING CENTER TUTOR:
The Sam Houston State University Writing Center, to which a number of graduate assistants are assigned as tutors, offers help in writing to students, staff, faculty, and members of the community. After training, Writing Center assistants typically work twenty hours a week, usually one-on-one with freshman and sophomore students who need help in planning and writing essays for classes across the disciplines in the core curriculum. But they may also give advice on writing résumés, lab reports, and job and scholarship application letters.
For further information about the Writing Center, contact Dr. Ann Theodori, Writing Center Director: anntheodori@shsu.edu.
TEXAS REVIEW PRESS ASSISTANTSHIP:*
Some graduate assistants serve part-time editorial assistantships in the office of The Texas Review, where they gain valuable professional experience in the day-to-day editing and publishing work of a university press. For fur
RESEARCH ASSISTANTSHIP:
Depending upon need, some qualified graduate assistants serve as research assistants to faculty engaged in scholarly projects.
QUALIFYING FOR THE GRADUATE ASSISTANTSHIP:
The applicant for a graduate assistantship must
APPLICATION DEADLINES FOR THE GRADUATE ASSISTANTSHIP:+
| | |
| --- | --- |
| TERM OF APPOINTMENT | APPLICATION DEADLINE |
| Fall | May 15 |
| Spring | November 1 |
Submit the application form to the following address:
Shanna Hollis, Assistant to the Chair
Department of English
Sam Houston State University
Box 2146
Huntsville TX 77341-2146
TEACHING PRACTICUM:
All graduate assistants take ENGL 5367 (Practicum in Teaching College Composition) during their first fall term. This course guides students through practical and theoretical issues of English pedagogy.
ENGL 5367 may be taken as either a Block II class or an elective.
A student need not be a graduate assistant to enroll in the class.
---
* To avoid a conflict of credit and employment interests, a student may not hold an assistantship at The Texas Review at the same time that she or he is taking ENGL 5333, the editing and publishing practicum.
** Although an applicant who holds a Master's degree in another discipline from an accredited academic institution may appeal for a GRE waiver for purposes of admission, she or he must present GRE scores to qualify for the graduate assistantship, even if those scores are expired, and must meet the 1,000 combined score required for the assistantship.
+ Graduate assistantships are not available during the summer.