Transforming Lives for 25 Years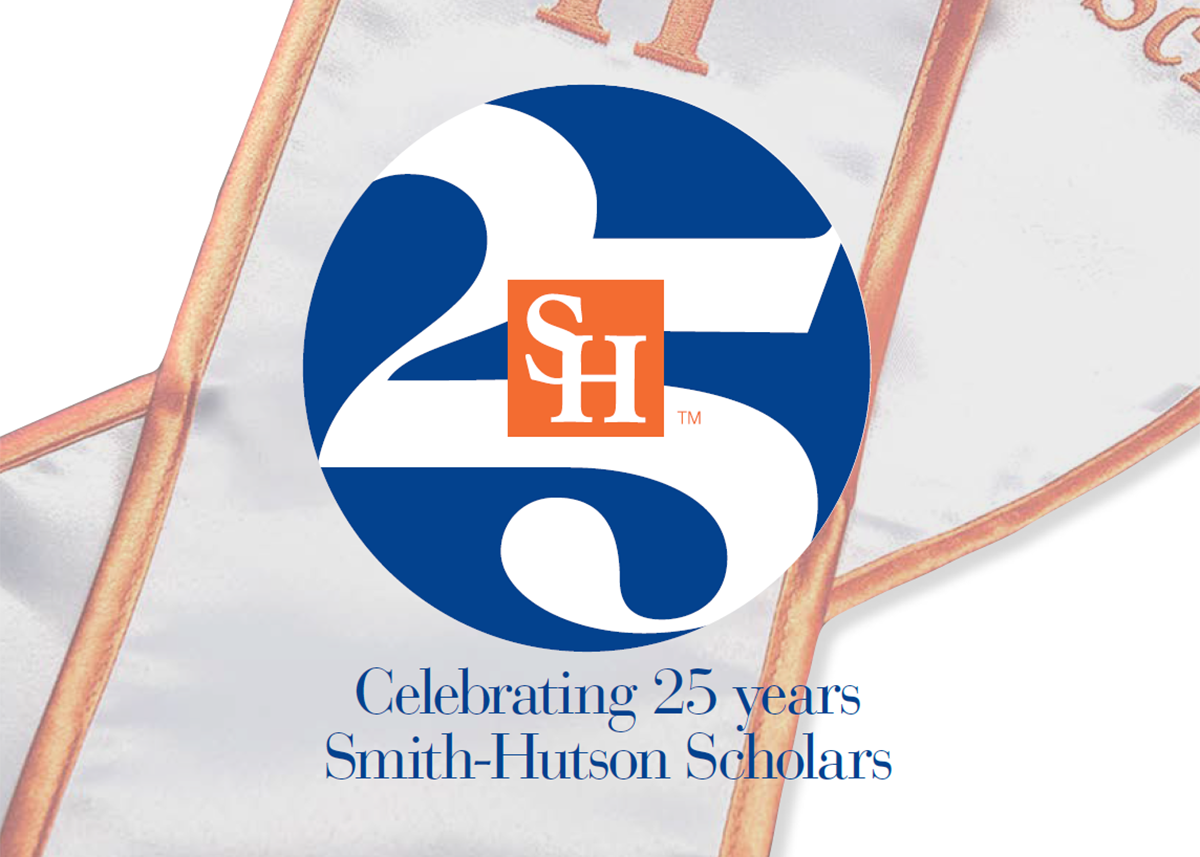 Celebrating 25 years Smith-Hutson Scholars
Most people familiar with the Sam Houston State University campus recognize "Smith-Hutson" as the name of the College of Business Administration Building. However, for some that name is much more than a building—it paves the way in reaching educational and career goals that otherwise would have been unattainable.
The Smith-Hutson Scholarship program was established at SHSU in 1996 for incoming freshmen pursuing business degrees. Now reaching its 25-year anniversary, the program has been open to students across all academic colleges since 2014, with a total of 668 awarded Bearkats to date. It was, and continues to be, funded through an individual donor, who has remained anonymous to the public, the university and students.
"The program started because we were fortunate to have Mr. Robert Hutson, the donor's designated representative, come to our college years ago to talk about opportunities they had in mind," Mitchell Muehsam, dean of the college said. "We learned we had an incredibly generous donor who wanted to give back, and among the many remarkable aspects of the scholarship program, the donor asked to remain anonymous, did not want accolades, did not want public recognition, but wanted to change lives."
A retired Houston banker and 1965 graduate of SHSU, Robert Hutson has managed the program on behalf of the unknown donor since its inception.
Currently, Smith-Hutson scholars are awarded up to $19,000 per year for a maximum of four years for freshmen and two years for transfer scholars. With a mission to "learn together, serve together and lead together," the program also supports scholars through strong mentoring, leadership and community service opportunities.
Throughout the program's history, 77 percent of accepted students are first-generation students—meaning, the first in their family to attend college. Sixty-two percent of Smith-Hutson scholars have been named to the SHSU President's List or Dean's List for exceptional grades.
"Many students in the program would not have attended college at all, because financially it was out of their reach. We focus on those students, and clearly, their lives have been changed," Muehsam said.
At the start of the academic year, the newest cohort of 55 scholars arrived on campus ready to tackle the next chapter of their academic journey. Not only are they equipped with incredibly generous funding and mentor support, but also a warm Bearkat community to help usher them into their future—all because one donor, 25 years ago, wanted to change lives.
"It is an example of the ability of human beings to give, and what this donor has done is taken that to a level that is extraordinary," Muehsam said. "Their commitment is helping students break out of a cycle that prevented them from unleashing their full potential. What an incredible way to give back."
---