The Many Faces of Social Mobility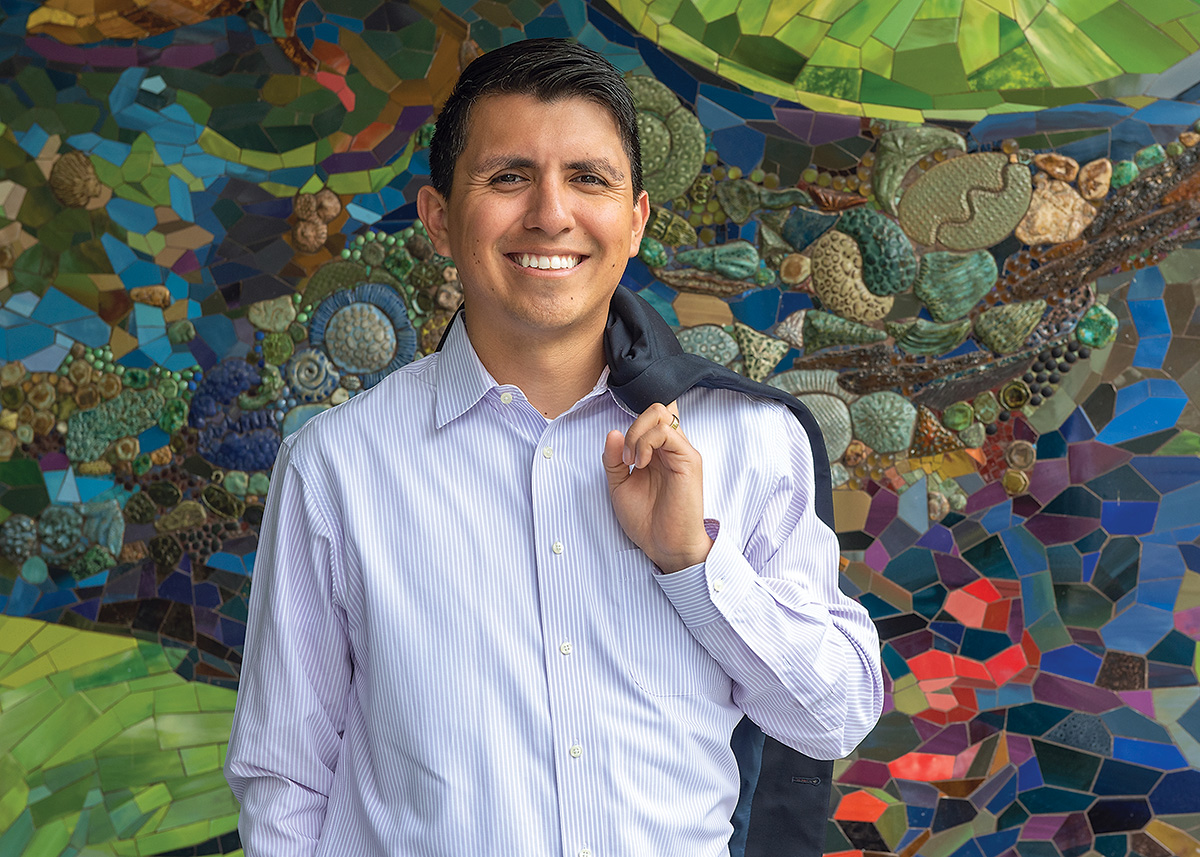 Smith-Hutson Alumni
Social mobility of students is the guiding goal of the Smith-Hutson Scholars program, and the university takes pride in the number of Bearkats following their dreams through successful careers.
That objective is backed by consistent high rankings for SHSU, including No. 1 in Texas as a 'Top Performer on Social Mobility' by U.S. News & World Report. Nationally, the university is listed No. 24 (out of 391) in that category.
Here are a few examples of how Smith-Hutson Scholars have utilized their degrees and knowledge to advance in their chosen career path.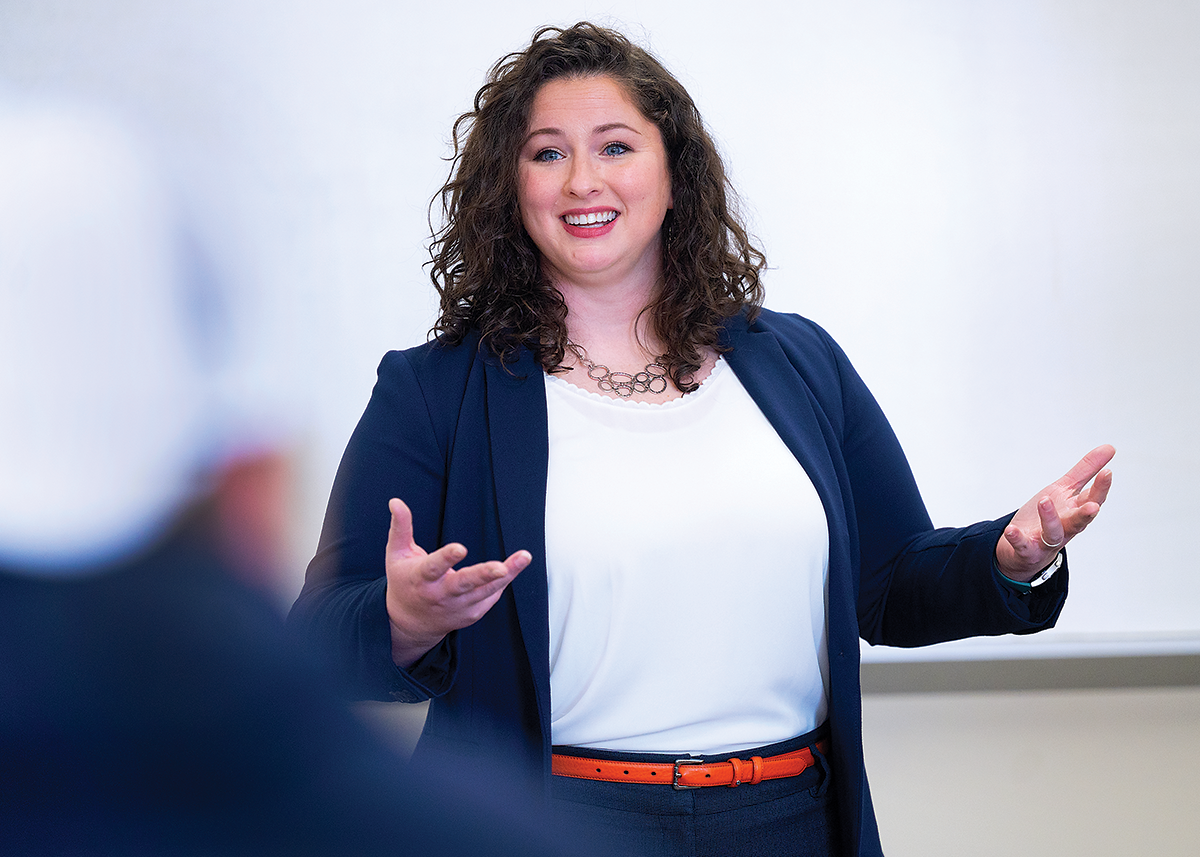 Dana Bible
'04, B.A. Business; '06, M.B.A.; '13 Ph.D. Education
Assistant Professor of Business Communication, Sam Houston State University
Dana Bible came to Sam Houston State after finishing high school in just three years. On a tour of campus during a Saturday@Sam event, Bible met Dean Mitchell J. Muehsam, and he convinced her to apply to be a Smith-Hutson scholar. Bible attributes that trip and meeting to changing her college choice; her career path; and her life.
"My only option to afford college would have been to start at the community college level," Bible said. "I didn't have to take out loans which was spectacular. As a first-generation student, it is a different kind of scary. It is a very solitary endeavor with a lot of weight.'"
For Bible, having extensive support systems in place and a program where she could immerse herself on campus was huge. Living up to the expectations of the program helped her succeed in the classroom.
"Having someone to help me focus on how I can achieve my goals was very important," Bible said. "When you're getting advised by an assistant or associate dean, you tend to get your life on track."
The program gave Bible a sense of pride in the university and a place and purpose. Since completing her undergrad, Bible has gained two more degrees from SHSU, while also working her way up from an administrative assistant role in the registrar's office to assistant professor. Bible says her career choice is inspired by trying to make a similar impact on students' lives that the Smith-Huston scholar program had on hers.
"The people who created this scholarship really put people and students first. Luckily for us, they were in a financial position to do so on a grand scale," Bible said. "Personally, I couldn't fit the bill to put that many people through college, but I can give back in smaller ways to help others too."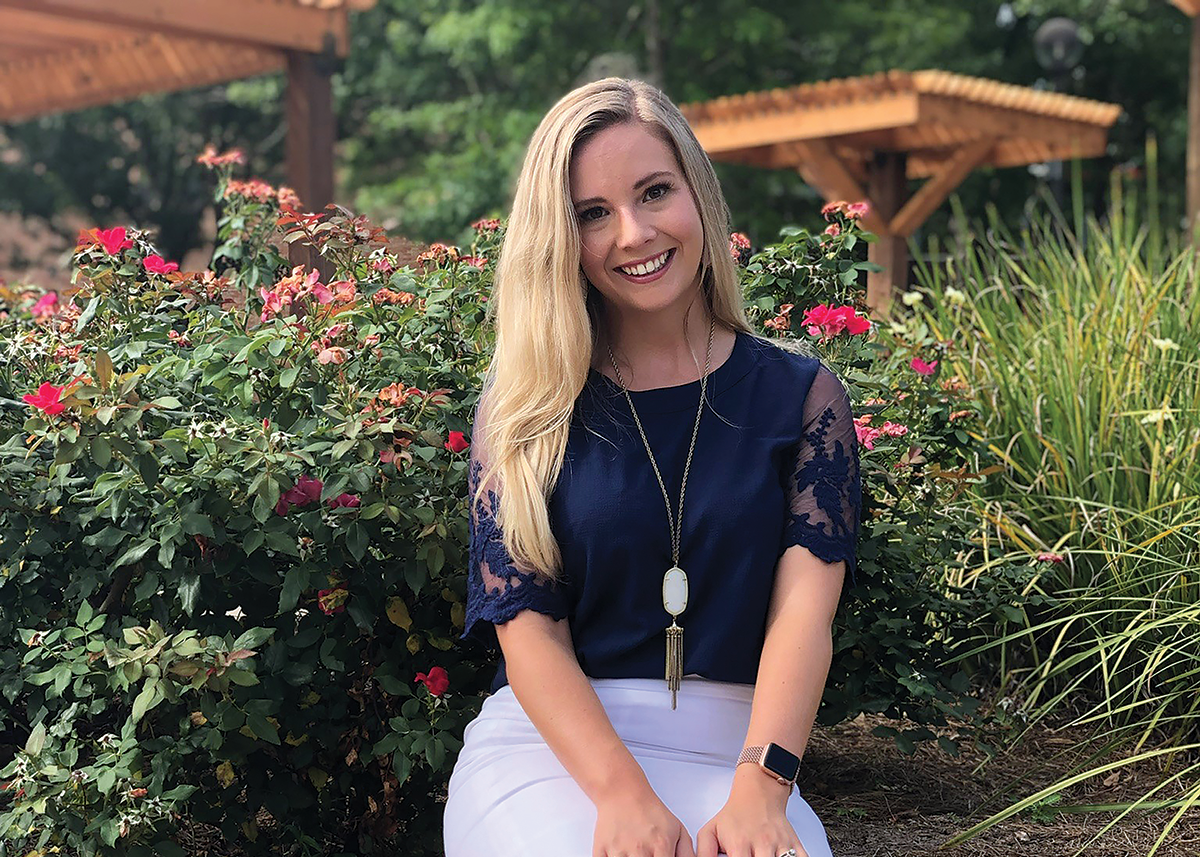 Randi Vaughn
17, BBA in Accounting
'19, MS in Accounting
Senior Audit Associate, Weaver and Tidwell LLP.
Randi Vaughn learned the importance of building relationships to accomplish her goals during her time at Sam Houston State University.
"Other than the obvious factor of alleviating debt and stress regarding paying for my education, being a Smith-Hutson scholar gave me a support system I never knew I needed," Vaughn explained. "Being a scholar also grew my network. My biggest piece of advice to current scholars is to take advantage of every perk the program offers."
In 2018, Vaughn participated in an internship with the accounting firm Weaver and Tidwell, LLP., and she was offered a full-time position in 2019 because of the relationships she built there. Vaughn was awarded Rookie of the Year for the Houston/Conroe office in 2020; and after two years, she became a licensed Texas CPA in March of 2021.
"Since joining Weaver, I have become a key member and leader in our government practice, and have led engagements with numerous large, complex government entities," Vaughn said.
With a spirit of giving, Vaughn has been creative in how to share her success with future business leaders. She hopes to start a program soon that will provide Smith-Hutson scholars with business professional attire.
"When I graduated with my undergrad degree, I started thinking about ways I could give back to this incredible program," Vaughn said. "I have a motto, 'Look good, feel good, do good.' It isn't just about giving someone the tools to be successful, but also the confidence in themselves to strive for bigger and better things."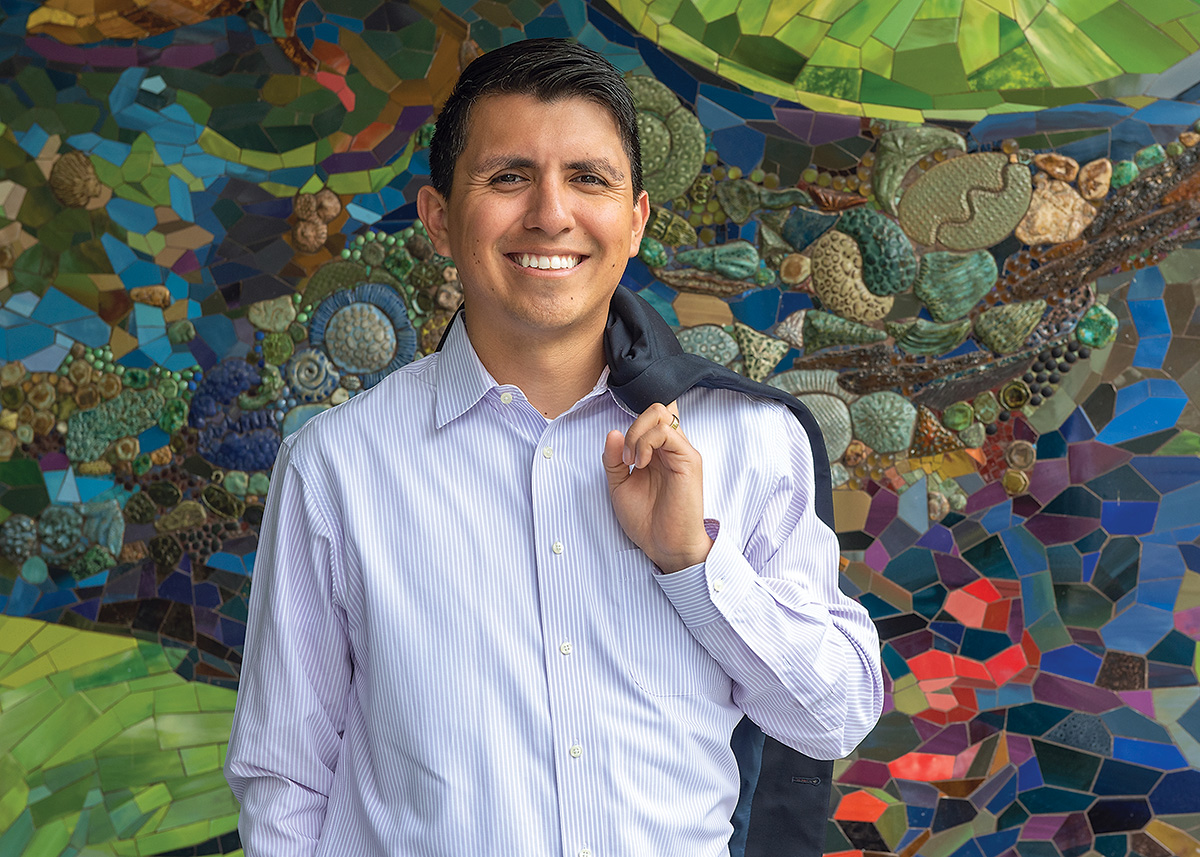 Noe Negrete
'13, BBA Banking & Financial Institutions
MBA Candidate 2022, University of Texas – McCombs Graduate School of Business
Noe Negrete never expected to attend college.
"My standardized exam scores and socioeconomic status did not support a path toward higher education. However, if you know me, you know I cannot give up on my dreams," he said. "The Smith-Hutson scholarship changed the trajectory of my life, my family, and my future."
Not only did the program offer Negrete, a first-generation student, the opportunity to earn a degree, but it also freed him of working a full-time job and dedicate more time to succeeding in the classroom.
"It also put me in a network of university staff, tutors, and classmates from similar backgrounds. When I felt ill-equipped, I had the human capital infrastructure to direct me," he said.
Negrete has gained business experience in a variety of industries since completing his bachelor's degree. After serving as a credit analyst in banking and finance, he worked with a non-profit organization connecting small minority-owned businesses with fortune 500 companies. His skills in data analytics proved useful in the beer distribution industry, where his primary role included strategically pricing thousands of products in specific metro markets.
Today, Negrete is pursuing another dream; completing his MBA. Since joining The University of Texas – McCombs Graduate School of Business, he has worked for a venture capitalist, helping to identify problems and propose solutions for several companies.
No matter how far Negrete's dedication and dreams take him, he will never forget the extraordinary support that launched his professional career.
"I hope to start an endowment to help students with academic potential and financial needs, just like the Smith-Hutson scholarship provided for me," he said.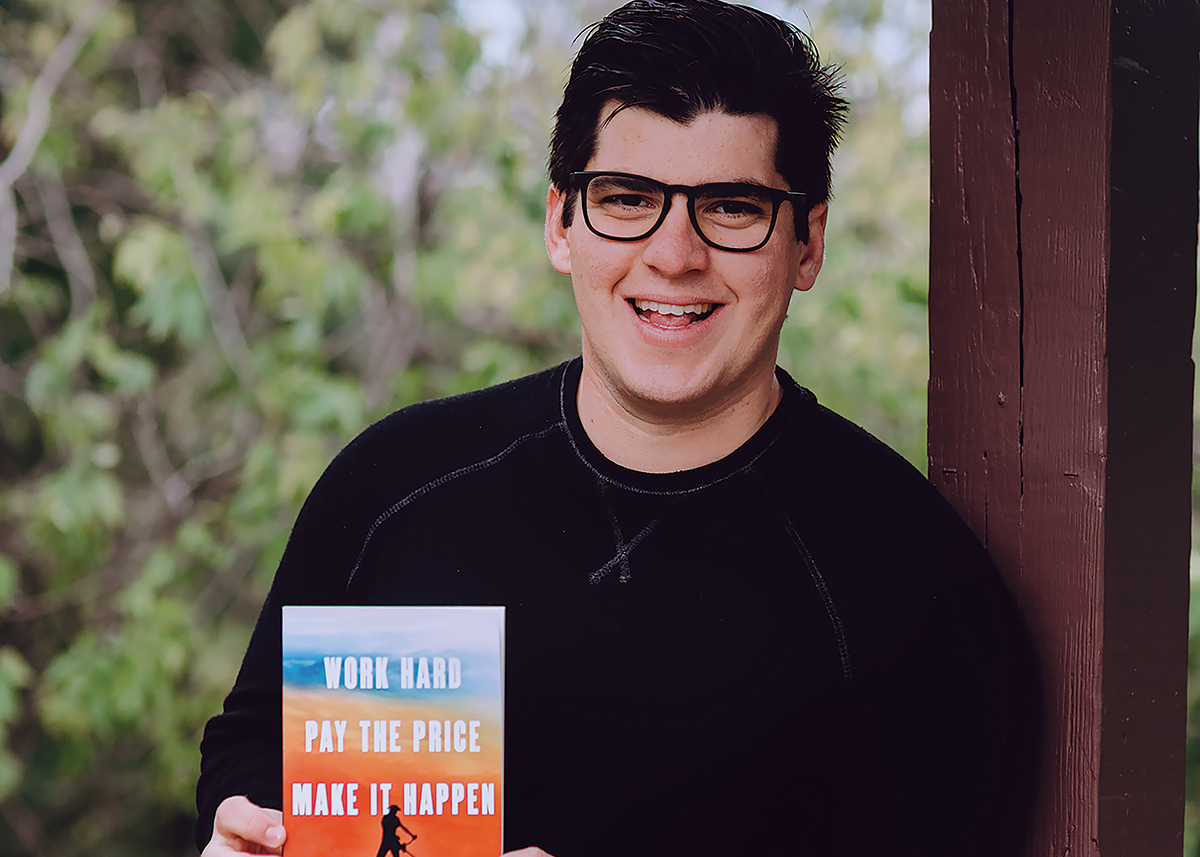 David Bond
'15, BBA in Business Management
Owner, Fixed Income Landscaping,
Founder, The Simple Mission
Author, 'Work Hard, Pay the Price, Make It Happen: How One Simple Lesson on Hard Work Altered My Life'
For David Bond, a man of success in multiple career paths, being a Smith-Hutson scholar was the first step in creating a life that allowed him to help others the way the program did for him and his family.
"To be quite honest, being a Smith-Hutson scholar has been the best thing that has ever happened to me to this day," Bond explained. "Being in this program changed the entire trajectory of my life. The program and the people behind the scenes really care about each student, and it's what makes the scholarship organization thrive. They believed in me and gave me a chance when I felt like no one would."
Upon graduation six years ago, Bond worked his way up to a manager-level position with The Scotts Miracle-Gro Company. In 2018, Bond started his own landscaping company that grew into a six-figure business in four short months. A year later, Bond married his wife, Lianna, with whom he founded The Simple Mission. Comprised of a podcast, blog and exclusive email subscription, The Simple Mission strives to help people in 41 different countries discover their God-given mission.
After creating two successful businesses, Bond was inspired to share his passion and dedication for business, family and relationships with the rest of the world. At the beginning of 2020, he published his first book. Since then, Bond and his wife have embarked on a real estate investment journey.
"What ultimately drives me to success is following through on my passions, humility and working to live out my full potential," Bond said. "I got a head start into this world with a five-star college education, and since then, my outlook on giving back pushes me to continuously be better and to be generous wherever I can."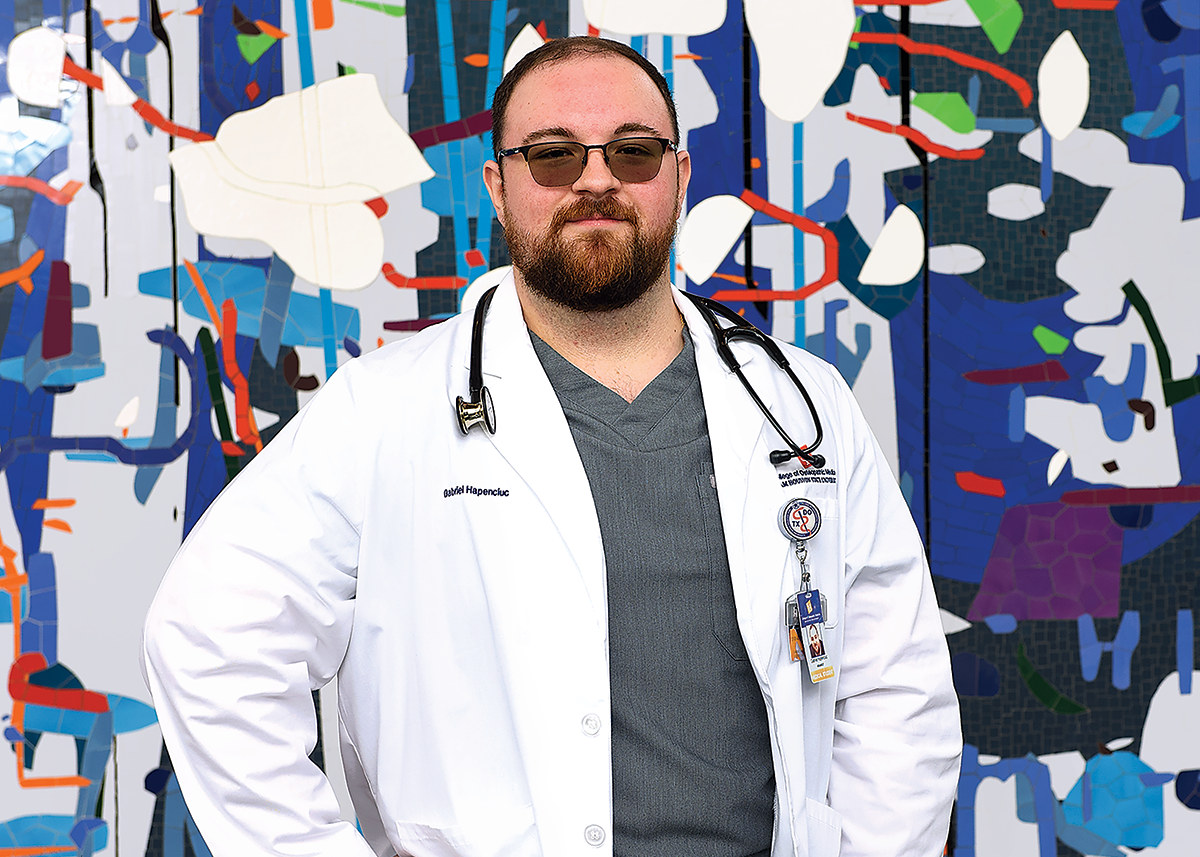 Gabriel Hapenciuc
'20, Psychology
College of Osteopathic Medicine Student Doctor, Sam Houston State University
As the son of Romanian immigrants, Gabriel Hapenciuc knew he would have challenges as a first-generation college student in the United States. Becoming a Smith-Hutson scholar alleviated many of those stresses while an undergrad at Sam Houston State.
"I came from a socioeconomically disadvantaged background, and it is very likely that an undergraduate education was out of reach for me if it weren't for this scholarship," Hapenciuc said. "The Smith-Hutson program was a lifechanging scholarship for me."
Hapenciuc is the first in his family to attend both college and medical school after being accepted into SHSU's College of Osteopathic Medicine in 2021.
Many of the challenges of being new to the college experience were alleviated through the tight-knight group of scholars Hapenciuc was a part of, and it played a transformative role in his undergraduate experience.
"The Smith-Hutson family became just that—a family. Everyone involved made it clear they would always support us and that they truly wanted us to succeed," he said. "They provided me with direction, mentorship, friendship, and a home on campus. We celebrated achievements together. We mourned losses and failures together."
That close-knit experience and SHSU's motto of service made it an easy decision for Hapenciuc to continue to pursue his education as a Bearkat student doctor.
"When I found out the university was opening a medical school, it quickly became my top choice," he said. "I believe in the mission to address the shortage of primary care physicians in Texas. I strive to one day impact the lives of others to a degree that hopefully comes close to how the Smith-Hutson scholarship impacted my life."
---