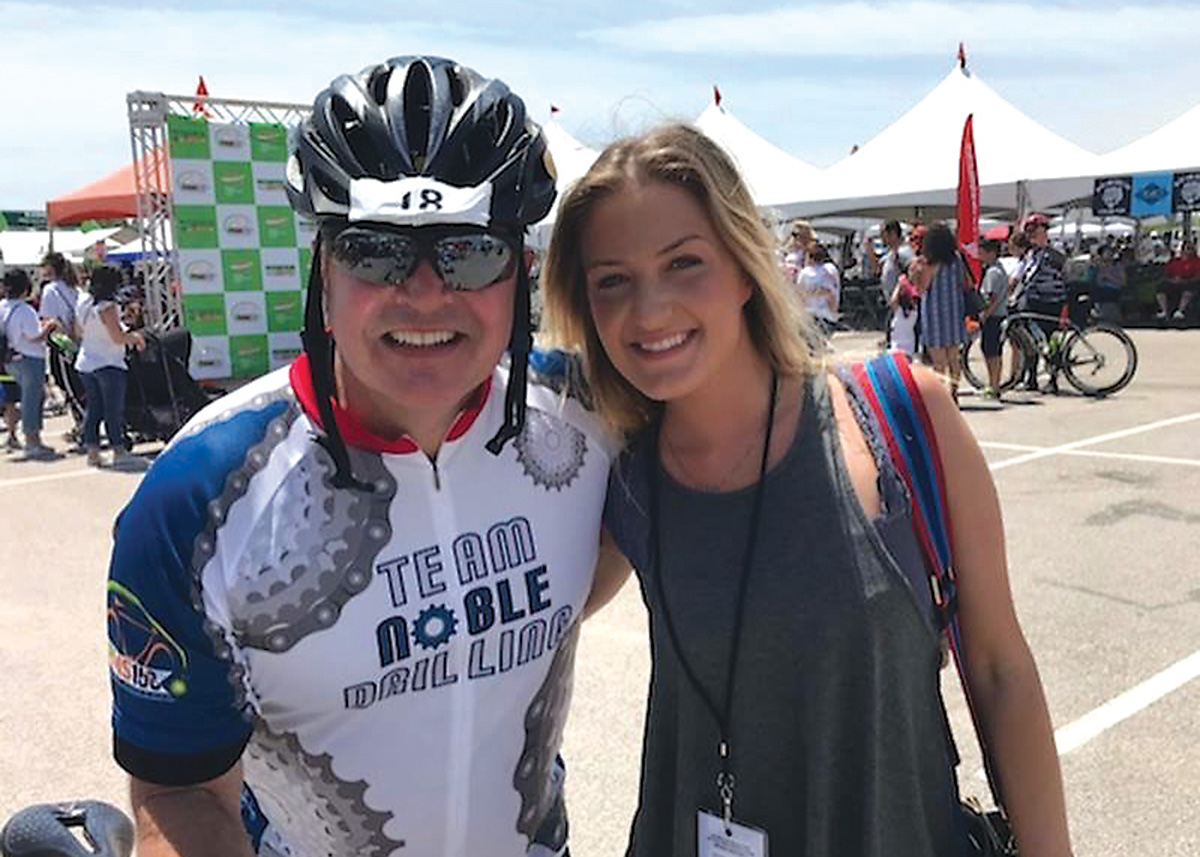 Jim Matthews '72, is a retired educator who now serves as a part-time administrator for his church in Weatherford, Texas.
Linda (Foytik) Fletcher '75, was named the 2022 Texas Music Administrator of the Year by the Texas Music Administrators Conference. She has served 47 years with Pasadena ISD. This is her seventeenth year as director of fine arts, where she leads a team of 300 fine arts teachers and directors.
Robert Pohl '81, recently participated in the Texas MS 150, a two-day fundraising cycling ride to support National MS Society. In his 20 years as a participant, he has raised over $400,000.
Shelly Paramore-Angle '84, has been an international flight attendant for American Airlines for 35 years. She is also a professional tennis coach.
Elizabeth Alexander-Roberts '98, completed a three-year program to become an Arkansas Certified Court Manager. Roberts is currently employed by Little Rock District Court 2nd Division where she has served for the past twenty years.
Ricky Tullos '00, was named the Bryan Vikings new head football coach in Bryan ISD. He previously coached at Pearland High School, where his teams made the playoffs all four seasons, including winning a district championship.
Melissa Pritchett '04, recently took to the stage as Marianne Dashwood in Jane Austen's "Sense & Sensibility" at the Alley Theatre in Houston where she is a resident company member.
Catie Duhon '08, was appointed president of International Meeting Managers, Inc., where she has worked for fourteen years in event design/management. Duhon recently launched a new podcast for meeting and event professionals, the 'So Many Places to Go' podcast. She also founded Powers for Good, a non-profit organization supporting people doing good in their communities.
Laurie Christensen '14 (MA), Harris County Fire Marshal, was chosen as a committee member for the International Association of Chiefs of Police Homeland Security Committee.
Logan Hickle '15, started a new role in 2021 at the Better Business Bureau as a public relations and communications manager for the states of Washington and Oregon.
Margaret Odom '16, recently joined the SHSU Smith-Hutson Scholars program staff as the new student success coordinator. She previously served in the College of Education and brings a passion for helping students succeed.
Francisco Sanchez '18 (MA), was appointed by President Biden to oversee the Office of Disaster Assistance in the Small Business Administration.
---