Mass Communication: Teacher Certification
,
Bachelor of Arts
Available: On Campus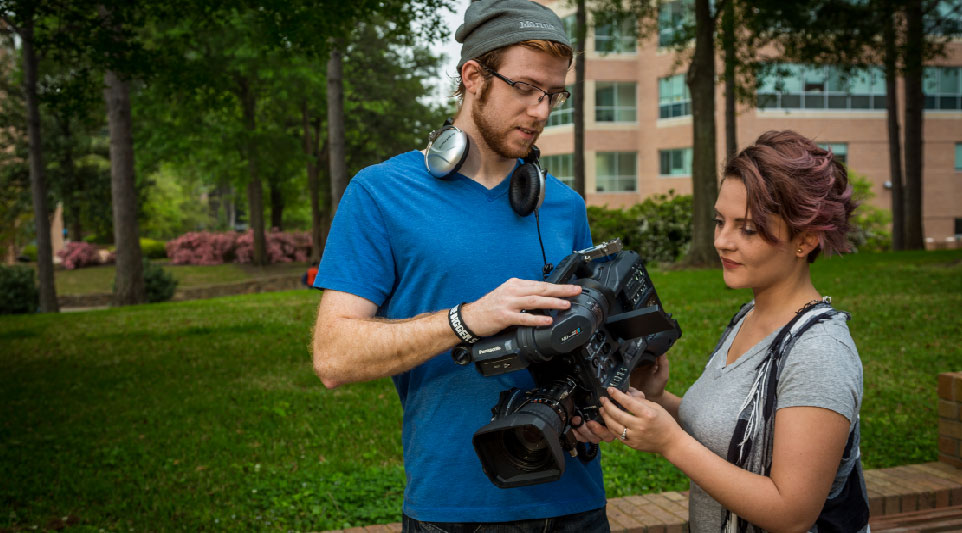 Teacher certification prepares you for becoming a certified media-specialist teacher in the public school system.
The teacher certification track prepares students for a career in mass communication teaching. Students will learn about global communication, film and media production, and mass communication theory and history. Graduates of the program will be prepared to become certified media-specialists in public school systems.
Requirements
In the mass communication program, you will complete a departmental four-course core that provides a foundation for success in a variety of media fields. As a major or minor, you must earn a grade of 'C' or better in each mass communication course and successfully pass the required departmental competency writing and production tests.
You will engage in a variety of experiences inside and outside the classroom that will prepare you for a career in the mass communication field. You are encouraged to participate in the department's co-curricular activities and to complete at least one industry-related internship.
In addition to main campus delivery, students will find online and The Woodlands Center campus options. These delivery options may provide greater flexibility to students living outside of the Huntsville area or who have limited time available.
Undergraduate Application Deadlines
Fall: August 1
Spring: December 15
Summer: May 15