Sam Houston 79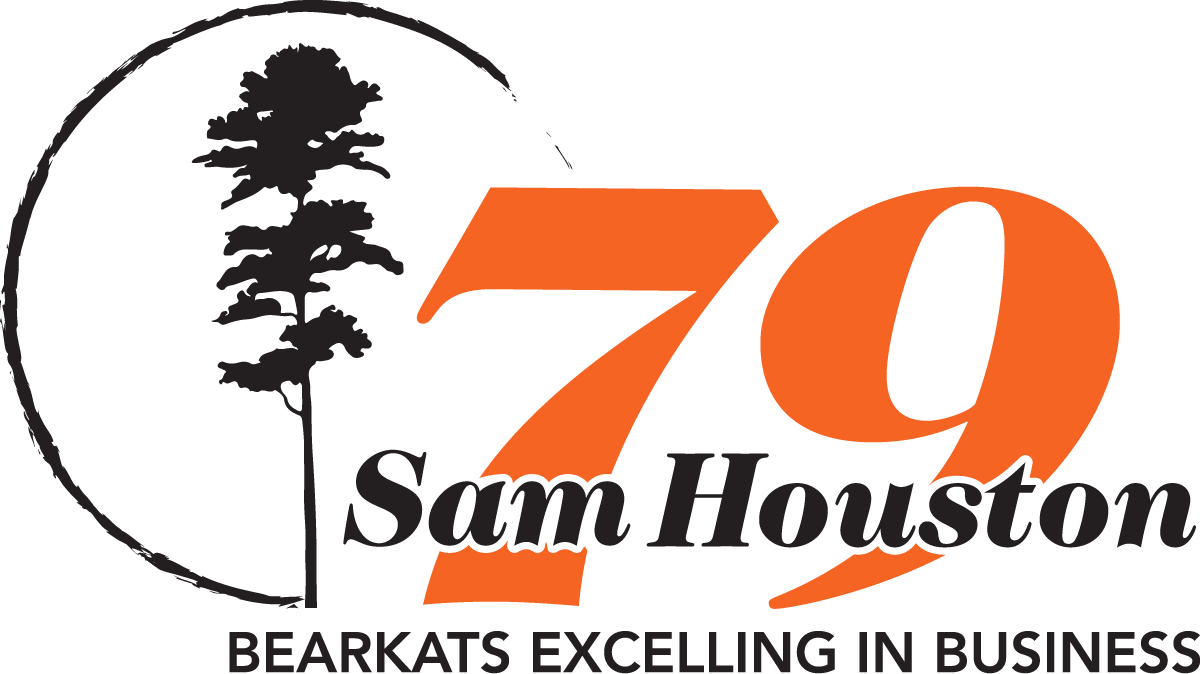 The Sam Houston 79 honors the founding year of the Sam Houston Normal Institute and pays homage to the beginning of our great university in 1879. This NEW SHSU Alumni Association annual event identifies and honors the 79 fastest growing SHSU Bearkat-owned and Bearkat-led businesses in the world. In addition, the Sam Houston 79 provides a forum to pass lessons to the next generation of Bearkat business entrepreneurs and leaders.
The nominated businesses that send in their information will be ranked, and the top 79 businesses based on percentage of compound annual growth in sales or revenues (net of returns), over a three-year period will be recognized and celebrated during the annual Sam Houston 79 event.
The inaugural Sam Houston 79 event will be held the second Friday in November.
Important Dates
All companies nominated for the Sam Houston 79 2023 event will receive a personalized application link on the last Monday in June.
2023 Sam Houston 79 Nominations Close: Friday, May 26, 2023
2023 Sam Houston 79 Applications Close: Monday, July 31, 2023
2023 Sam Houston 79 Awards Luncheon: Friday, November 10, 2023
Eligibility
Company size and longevity
The Company must meet both of the following criteria:
Have been in business for 3 years or more as of December 31,2022
Have had verifiable revenues of $100,000 or more in calendar year 2020.
Bearkat Leadership
The Company must meet one or more of the three criteria below to be eligible. A Sam Houston State University former student (or group of former students):
Must have founded the company and been active as a member of the most senior management team from January 1,2020 through December 31, 2022
Must have owned 50% or more of the company from January 1, 2020, through December 31, 2022
Must have served as the Company's chief executive (for example chairman, CEO, president or managing partner) from January 1, 2020 through December 31, 2022
Company Character
The Company must operate in a manner consistent with the Bearkat Code of Conduct and in keeping with the values and image of SHSU.
Reserves the right to:
Independently verify that nominees meet all criteria
Reject any nominee for any reason
Modify Criteria/Requirements as needed without notification
The Sam Houston 79 Application Process
Step 1: All companies must be nominated. The nomination period runs year round. Nominations close on the last Friday in May
Step 2: Once the application period opens, all nominated companies will receive details on how to submit their company application. The Sam Houston 79 application is due the last Monday in July. The application form is fairly simple and only requires you to answer a few questions and attach documentation to verify revenues.
Step 3: All companies that complete the application process will be notified by email in early August so that they may make plans to be on campus on the second Friday in November for all recognition activities. The full list will not be released until the Awards Luncheon. All companies are asked to keep the information confidential until the celebration.
Step 4: Companies named to the Sam Houston 79 list will be required to submit company and Bearkat Honoree information to be included in all materials.
Step 5: Those companies named to the Sam Houston 79 list will have the opportunity to invite guests to the Awards Dinner each year. Deadlines for those ticket/table purchases are at the end of September each year.
Step 6: Sam Houston 79 Awards Dinner and Celebration Events will be hosted each fall in honor of the success of all Sam Houston 79 companies. The list will be made public at this time.
Nominations
Nominations are now open for the 2023 Sam Houston 79. Companies nominated for Sam Houston 79 will be automatically notified when applications are available in June of 2023. Self-nominations are accepted and encouraged. Anyone can nominate a company.
If you know of an Bearkat-owned or Bearkat -led business that you think meets the criteria, don't hesitate to submit a nomination for them! Nominees will receive an application packet and can choose whether or not they will apply. There is no harm in nominating them for the process.
General Program Questions
Does my business qualify?
What company information is required and how results are calculated?
Use and publication of information/confidentiality
Sam Houston 79 Event Sponsorship