Qualtrics - Distributing Projects
Qualtrics provides several formats to distribute the project. Some of the ways include email, web links, social media, plus mobile options. To view the options, select Distributions.

The various formats will be displayed.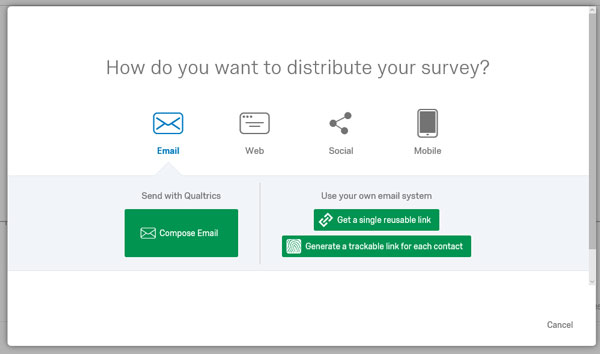 If choosing email, email addresses or list will need to be added into Qualtrics as Qualtrics uses an internal system for distributing via email. Web provides a link that can be embedded on a website. Social will post the survey using social media networks. Mobile will send the project through text message, or a QR code can be generated.