OneDrive - Sync Client for Mac
To add files to OneDrive, you can upload files through the website or use the Sync Client.
The OneDrive Sync Client can be installed on Mac devices as well. To install it on an SHSU Mac, follow these steps.
Open the Launchpad

Select Self Service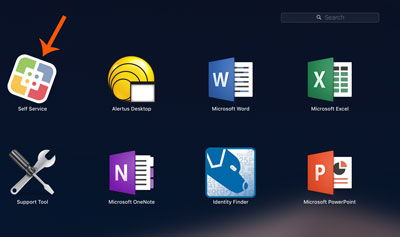 Select Open for OneDrive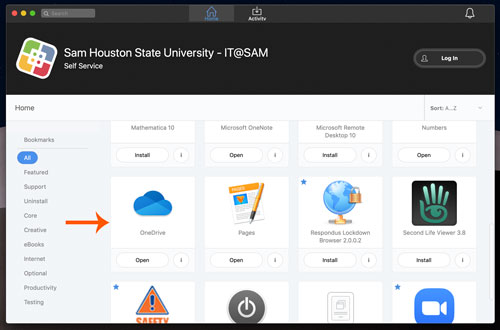 When OneDrive launches, enter the official SHSU email address and select Sign in.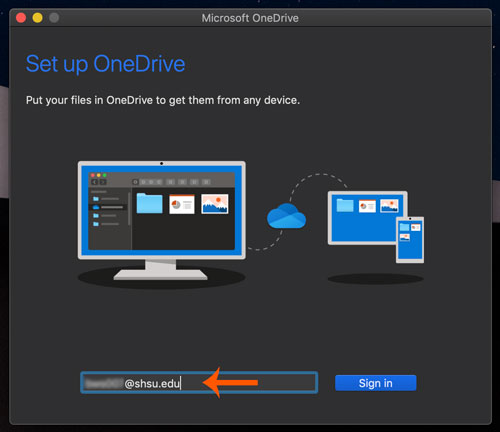 An SHSU sign in page will display, confirm the SHSU email address, enter SHSU password and select Sign in.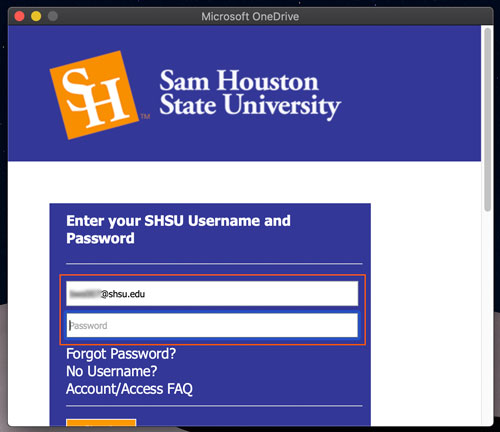 On the following window, select Choose OneDrive Folder Location.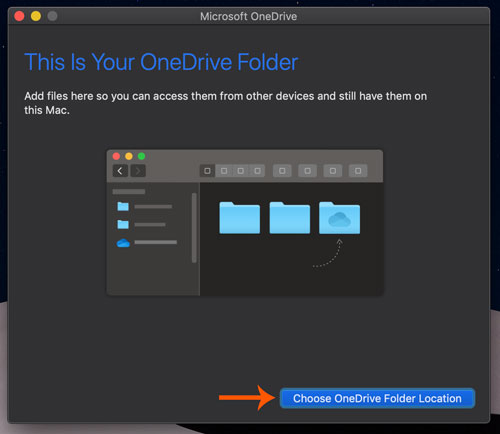 One the following window, select Next to use the default location.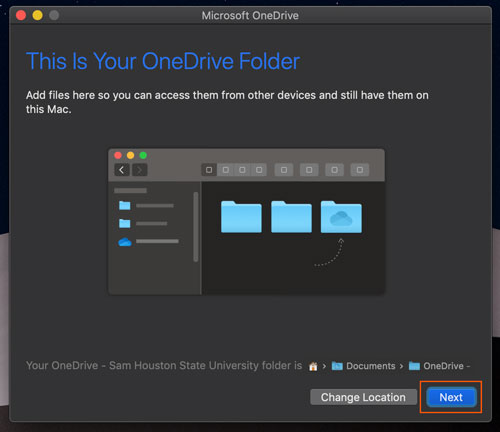 Select Open my OneDrive – Sam Houston State University folder next.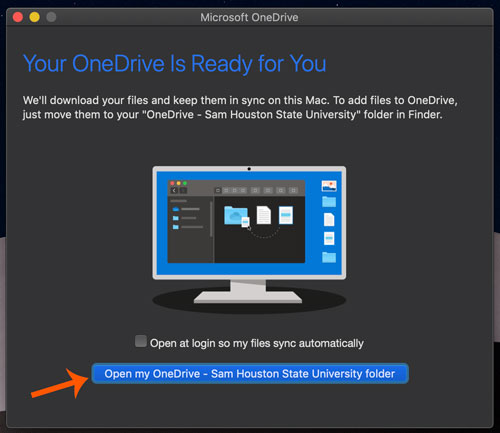 The OneDrive folder is displayed.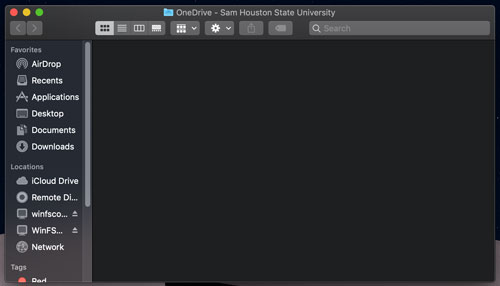 You can copy and paste files you want in OneDrive to this folder.