The Controller's Office is responsible for the access and security of accounting related systems utilized by the University.
Managing Access
To gain access to the Banner Finance forms, employees must complete training before submitting the appropriate form.
Forms
This form is for employees requesting finance access for the first time.
Current Employee Additional Org
This form is for employees who already have access but need additional forms or org access.
Central Administration Finance
This form is for new or current employees who are in a central administration role in the Division of Finance and Operations or IT@Sam.
Approvers
Electronic approvals are equivalent to signing a paper document. Please be aware of the ramifications when approving documents.
If you have any questions about approvers, making adjustments to approvers, or assigning delegates, please contact Lisa Lucas by emailing csh_lat@shsu.edu or calling extension 4-2552.
Customizing Banner
Use these steps to compile all your favorite forms in one place.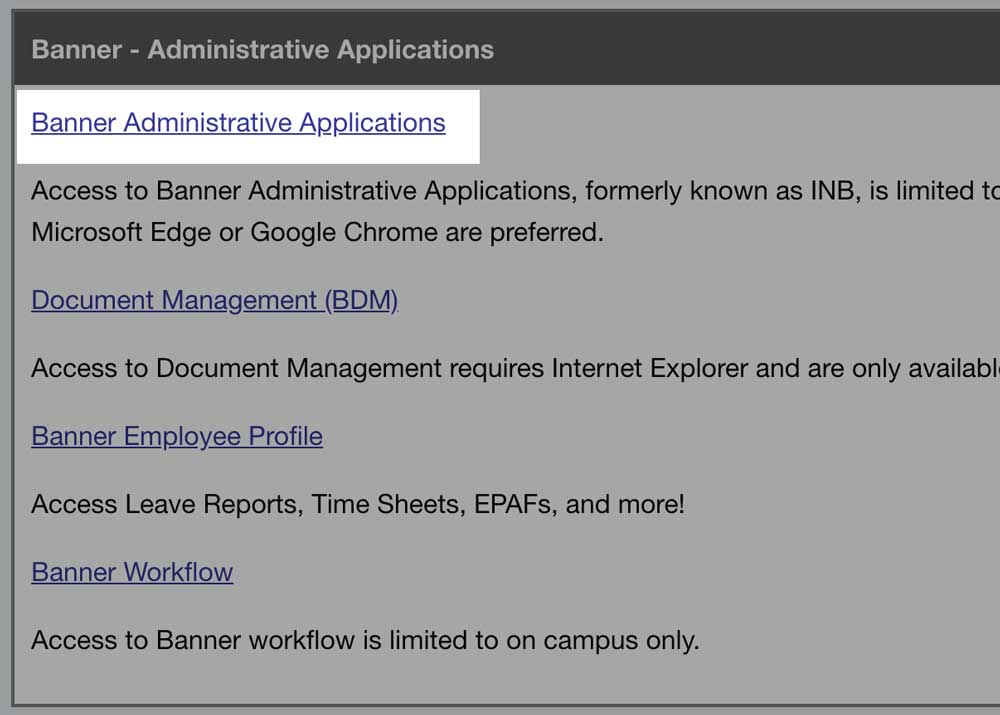 Step 1
Navigate to 'Banner Administrative Applications'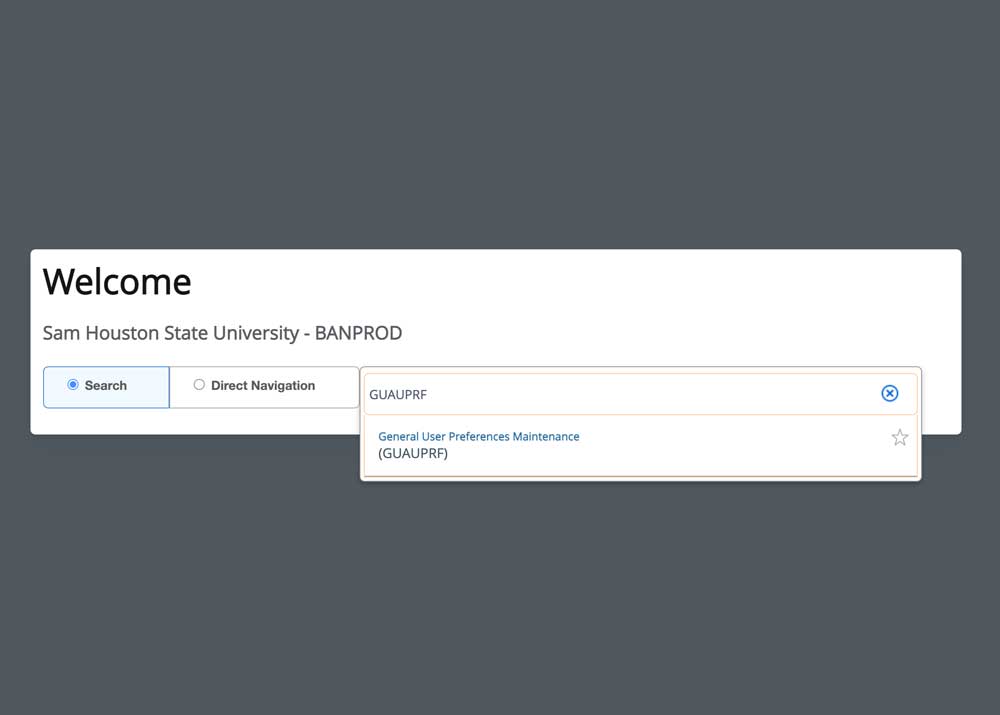 Step 2
Type GUAUPRF in the search bar located in the center of the screen, then click 'General User Preference Maintenance'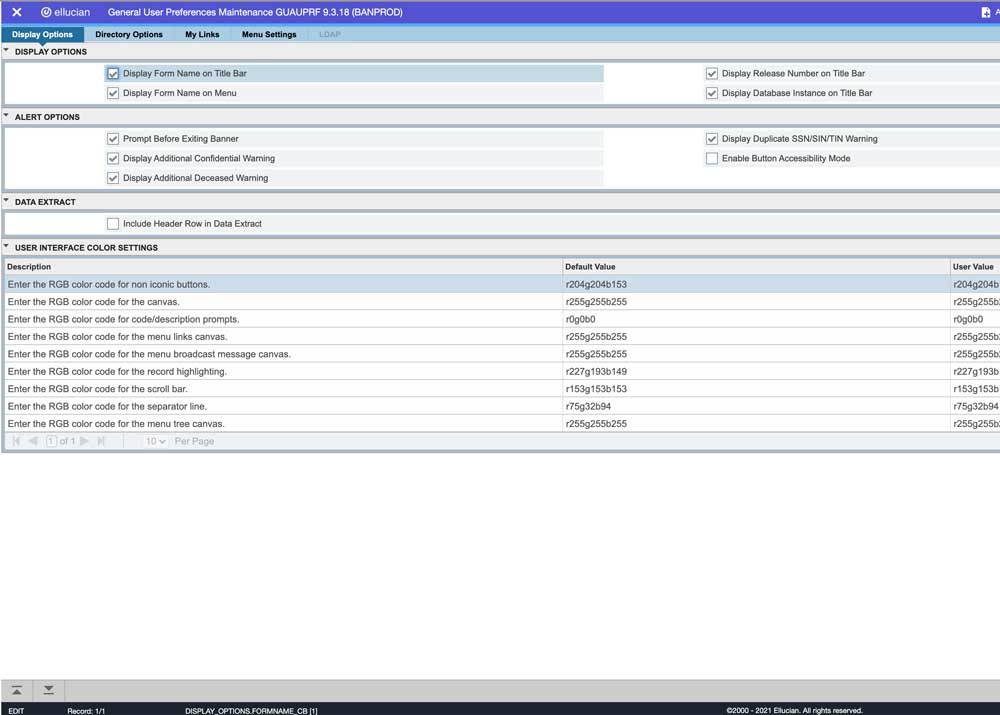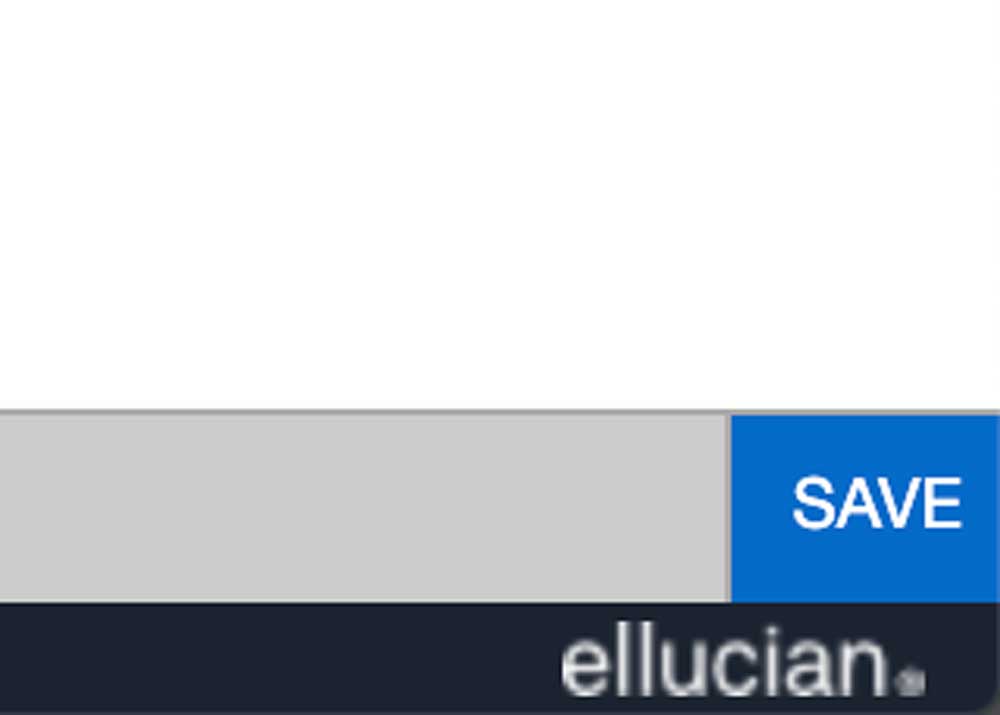 Step 4
To add finish adding, click Save located at the bottom right of the screen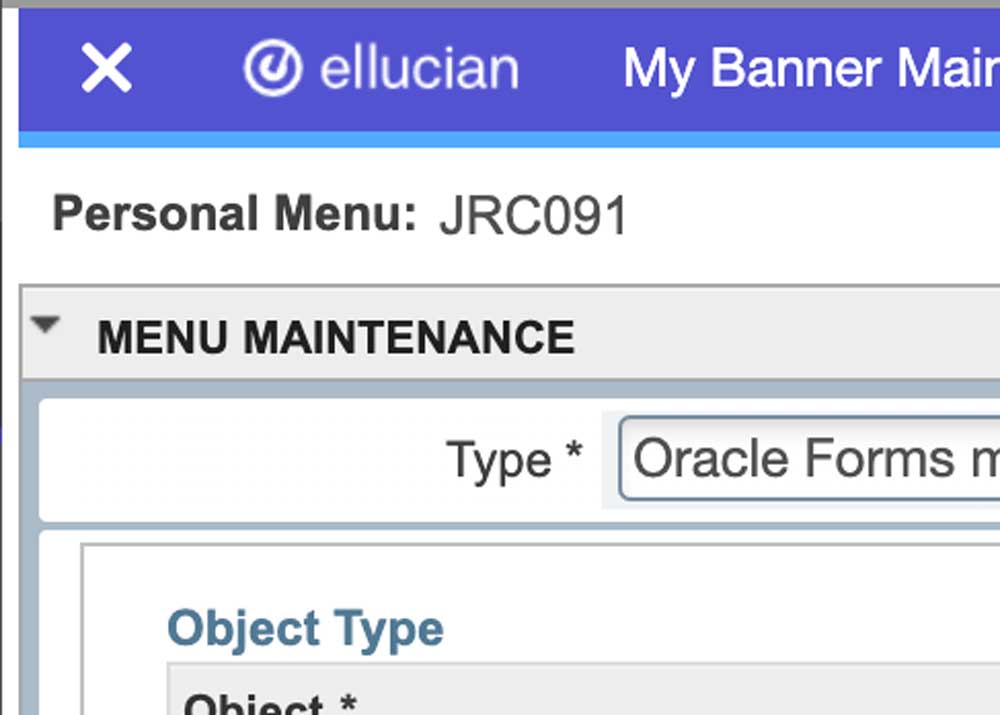 Step 5
Click 'X' to close window, then sign out & back in to refresh
Tips
The 'Display Form Name on Title Bar' option is very helpful when you are starting out because it shows both the 7 character form name and the full form name together