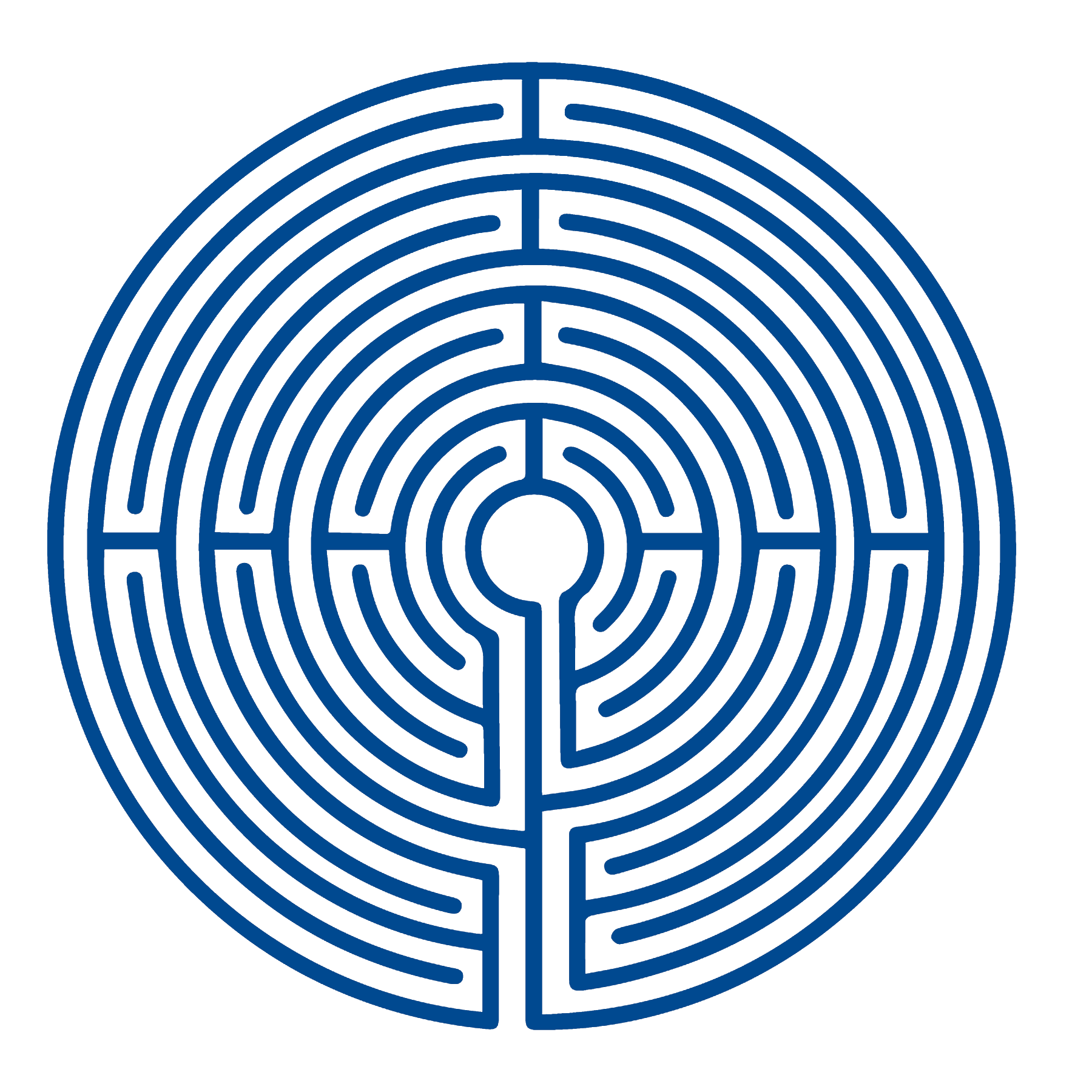 About the Undergraduate Research Symposium
In 2008, the Honors College Student Ambassadors began the Undergraduate Research Symposium (URS). The goal was two-fold: to share research with fellow students and to gain experience in preparation for future conferences. Today, the URS continues to provide a forum where all SHSU undergraduate students can present their research to others in a professional environment while giving students the opportunity to gain expertise in their field and to receive feedback from other scholars and members of the academic community. Additionally, the URS offers three $500 awards: The Assam Scholarship for Honors Research Award, The Honors College Award for Best Overall Oral-Media Presentation, and the Honors College Award for Best Overall Poster. Other awards include honorable mention awards, the E.U.R.E.C.A. Award for Best FAST Oral Media Presentation, and the E.U.R.E.C.A. Award for Best FAST Poster. The URS is supported by the faculty and staff of the Elliott T. Bowers Honors College.
Student Testimonies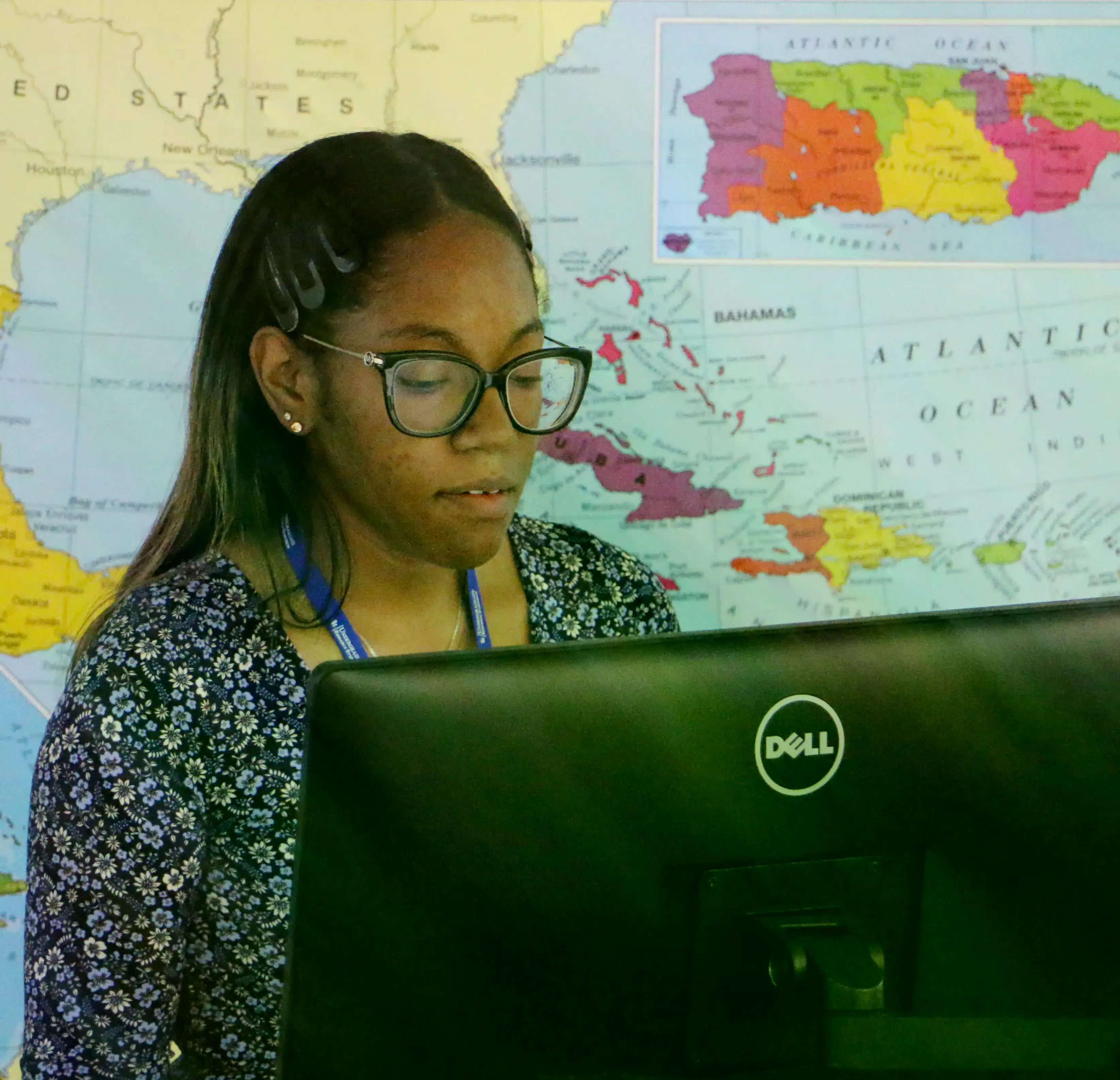 Rayya Gordon, 12th Annual URS Presenter
Earlier this year, at our 12th Annual URS in April 2019, student Rayya Gordon, participated for the second year in a row with an oral presentation about racial hierarchies and epistemology theories in the philosophy of race. To put together her presentation, Rayya completed the research while taking a philosophy of race seminar at Sam Houston State University about critical race theories with Dr. Leamon Bazil. Today, Rayya serves as an Honors Student Ambassador and as an Ambassador for the College of Humanities and Social Sciences!
---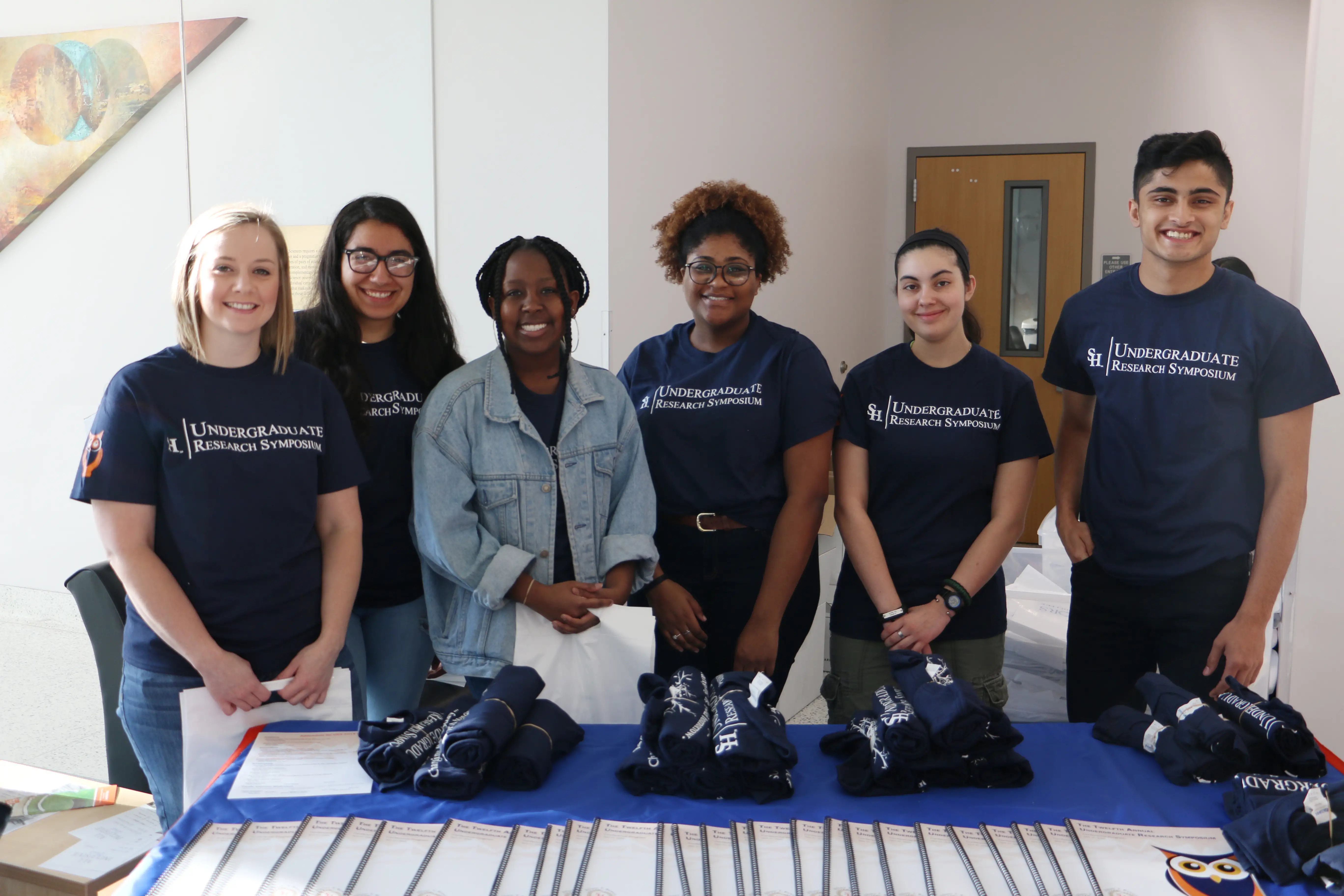 Anubhav Thakur, 12th Annual URS Volunteer
Last year, at our 12th Annual URS in 2019, student Anubhav Thakur (far right) participated as a volunteer. He and many other students helped the URS Co-Chairs set up for the event on Friday evening then were up bright and early the next day to help with URS check-in. Our student volunteers also play a vital role in the success of our event.
This year, on April 18, 2020, Anubhav hopes to present his research on Staged based matrix modeling of eCallinectes Sapidus in the Arkansas National Wildlife Refuge. He has worked on this project with the Department of Mathematics and the Department of Biology for 1 year now. His research is also in the process of publishing in an academic journal.
He will also help host the URS as he has recently been accepted to the Honors Student Ambassador program.
---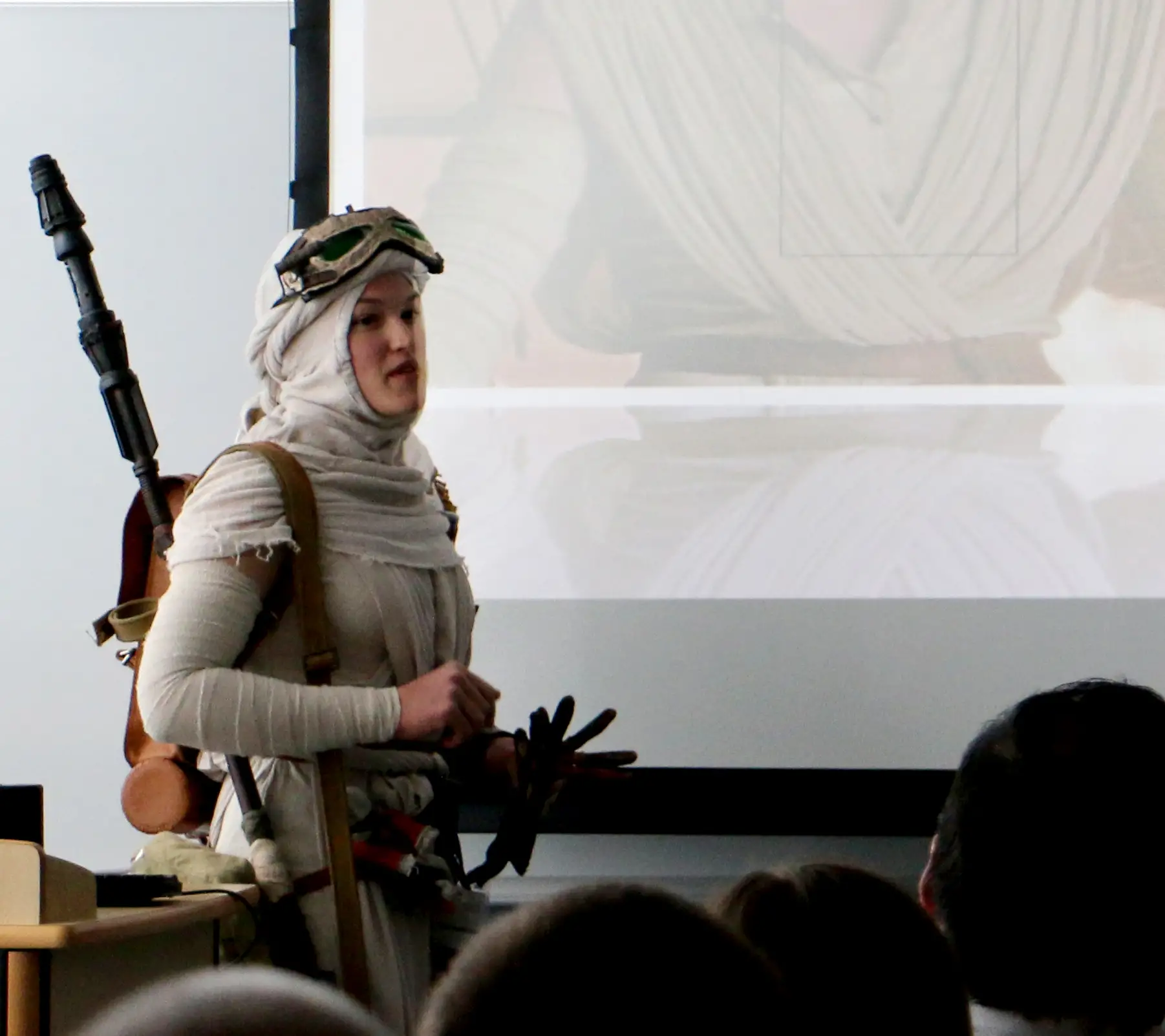 Maria Hendrickson, 11th Annual URS Presenter
Two years ago at our 11th Annual URS in 2018, student Maria Hendrickson, seen here dressed as Rey from Star Wars, gave an oral presentation about how she built a screen-accurate replica of Rey's costume from The Force Awakens. Maria spent 18 months putting the costume together, and about 45 minutes putting it on, as it was an integral part of her presentation. Today, Maria is serving her third year as an Honors Student Ambassador and president of the newly-created SHSU KatKon student organization as she continues to pursue degrees in Biology, Chemistry, and Spanish!
---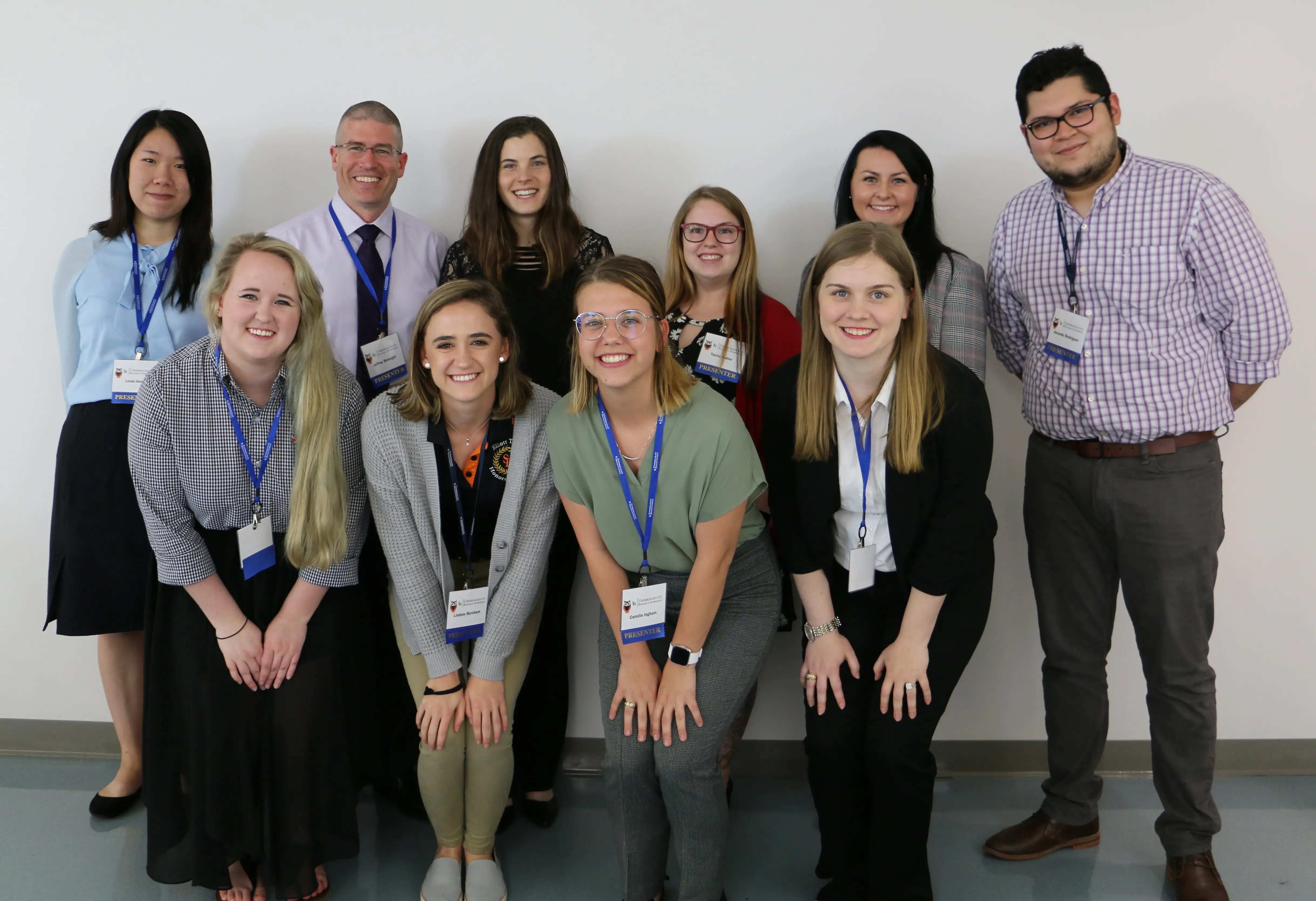 Lindsey Burcham, 11th & 12th Annual URS Presenter
Last year, at our 12th Annual URS, Lindsey Burcham presented for the second time in a row. The summer after her poster presentation for the 11th Annual URS, she and a team of students were awarded the FAST Award Grant through the SHSU EURECA Center. Throughout the summer, Lindsey participated in researching microbial interactions in hopes of developing potential probiotics to better treat problems associated with prolonged use of antibiotics. After researching all summer long she presented at the American Society for Microbiology conference in Corpus Christi, Texas. During the EURECA Fast Award panel presentation at the URS, award recipients shared their experiences both in research and in professionally working with a faculty member to complete research. Lindsey says, "The URS has helped me gain experience in presenting at professional conferences that not only goes on my resume but also helps me stand out to medical schools."
---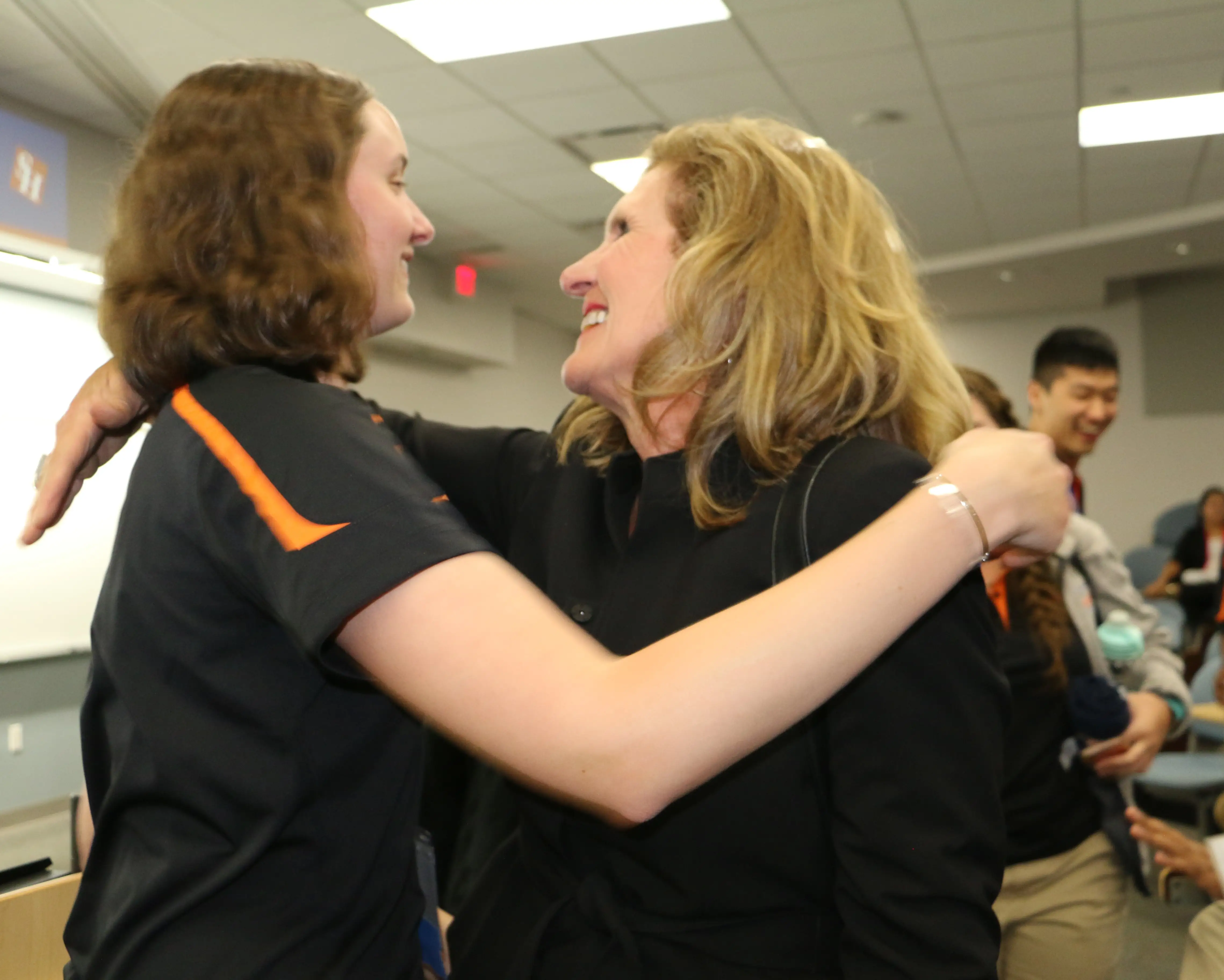 Kayla McCarns, 10th & 11th Annual URS Presenter
Two years ago at our 10th Annual URS in 2017, Kayla McCarns was awarded the Assam Scholarship for Outstanding Honors Research. She presented her research on the effects of self-esteem and self-control on drug use in undergraduate students. Prior to presenting, Kayla worked on her research for four to five months. Kayla says, "Without the experience of conducting and presenting original research, I likely wouldn't have the skill set needed to be successful in graduate school." She is currently a graduate student at SHSU and hopes to graduate with her Master's Degree in Homeland Security Studies in a year!