A Great Name in Healthcare
Health is a state of complete physical, mental and social well-being according to the World Health Organization. Embracing this philosophy, Sam Houston State University has been steadfast in achieving success through a healthier student body. These collective aspects of health not only guide SHSU in fulfilling student needs, but also fulfilling today's workforce needs.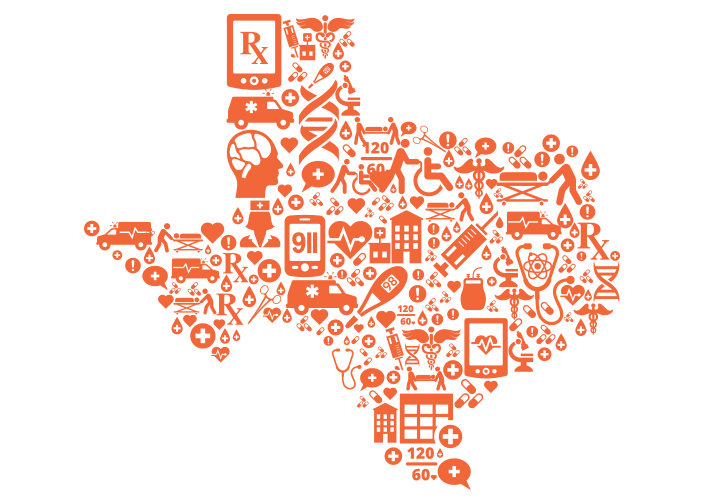 The idea of a balance between the mind and body is critical for student success and is fostered on campus through the Office of Health Promotion. These key aspects of health—physical, mental and social well-being—work together to ensure the overall wellness of students.
Addressing social well-being, departments such as Student Activities and Recreational Sports are committed to developing students outside of the classroom as part of a complete collegiate experience. By creating socially positive programs, the department strives to support holistic student development.
The university's Counseling Center provides free services to support the emotional wellness of students with mental health professionals available throughout the year—even during semester breaks. Additionally, through on-going workshops, the center helps students learn how to address common issues such as low self-esteem, stress and test anxiety.
SHSU's Student Health Center serves as a primary care outpatient clinic for enrolled students. Offering preventative health, a women's clinic, dental care, lab testing and pharmacy services, students receive affordable and easily accessible healthcare. The center provides a team of compassionate medical professionals, which include doctors, physician assistants, nurse practitioners, registered nurses and licensed vocational nurses, many who studied at SHSU.
By offering high quality services which embrace the multiple dimensions of health, our students are better equipped to manage the complexities of life during their college years and beyond.
---
SHSU not only plays a vital role in the quality of life for students, but in a much larger capacity, the university is preparing students to make their own contributions to healthcare in the workforce.
---
Through a variety of programs across academic disciplines, our institution has established a reputation as a great name in healthcare.
Preparing the next generation of healthcare professionals for all aspects of the industry—from licensed professional counselors, dietitian nutritionists, music therapists, registered nurses, physical therapists and more—SHSU's programs and research address both the preventive and treatment side of healthcare.
Beginning in 2010, the university responded to nursing shortages and established a School of Nursing. Just three years later, all health-related and allied health programs moved into the new College of Health Sciences—created to respond to the rapidly growing need for more health professionals and the increasing student interest for degree programs in the health sciences.
By 2018, the School of Nursing merged its program from two campuses to SHSU-The Woodlands Center, putting the program and its students in close proximity to five major healthcare systems.
Today, SHSU is responding to a new critical need—emphasizing wellness through health promotion and disease prevention through its proposed College of Osteopathic Medicine (candidate status, seeking accreditation).
Developed from an in-depth needs assessment, including three years of research and analysis, SHSU made the strategic decision to establish a college of osteopathic medicine. This major step is a natural progression for SHSU in expanding multiple health programs while maintaining a commitment to service.
Numerous studies show medical school enrollment and resident positions are not enough. In July 2018, Texas Health and Human Services reported that, "Current Texas Higher Education Coordinating Board projections in medical school enrollment and resident positions are not projected to be sufficient to create a supply that can meet projected demand."
Though osteopathic doctors can be found in all types of environments and specialties, the majority of primary care doctors follow the osteopathic route. The greatest need right now is for primary care physicians throughout the state, and SHSU is up to the challenge of training the next generation of physicians.