Mental Health Awareness Week Highlights That You Are Not Alone
Sept. 28, 2021
SHSU Media Contact: Wes Hamilton
Story by Nicholas Polk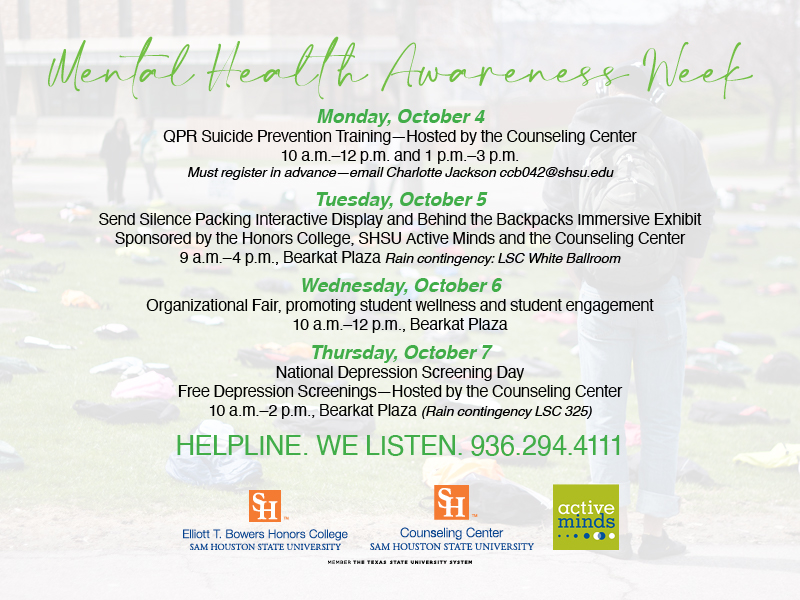 October is the interactor of fall sports and cool weather. However, it also signifies the importance of mental health with Mental Health Awareness Week at Sam Houston State University.
During Oct. 4 through Oct. 9, The Counseling Center at Sam Houston State University is collaborating with SHSU's Active Minds chapter and the Honors College to present Mental Health Awareness Week. Numerous events advocating suicide prevention and mental health will display to students the importance of mental health, the resources available at SHSU, and that there are people here to help who care about them.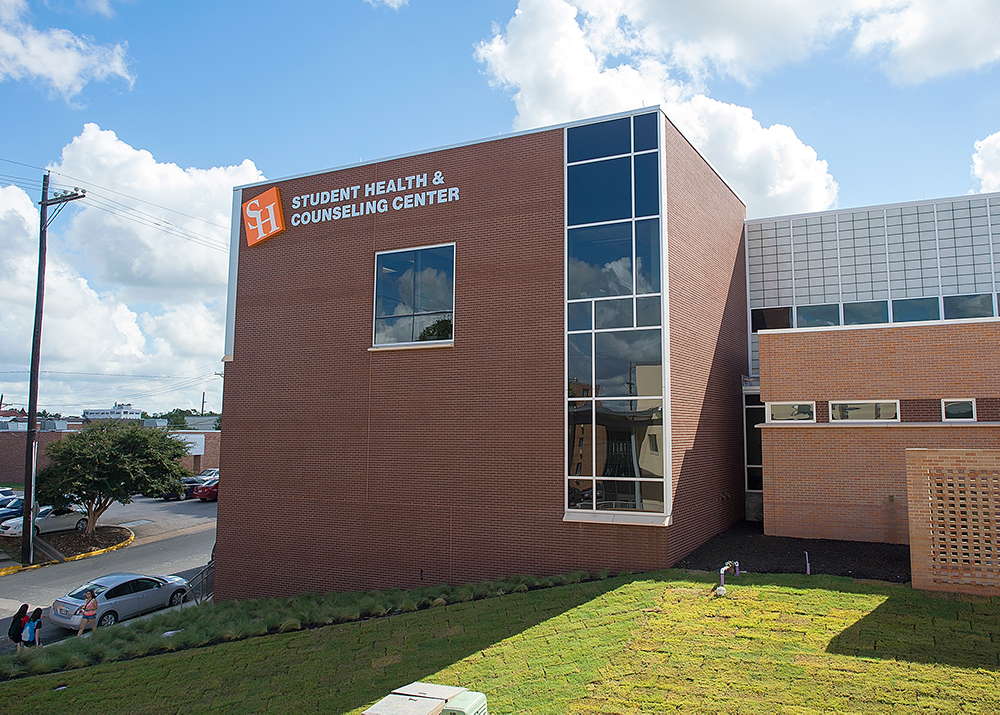 According to the American Foundation for Suicide Prevention, 130 suicides occur each day in the United States and research shows that 76% of young adults turn to a friend first when they are struggling – but an astonishing 61% of students do not feel prepared to help a friend who shares their struggle. Suicide remains the second leading cause of death for young adults – including those on college campuses nationwide. Even prior to the pandemic, 39% of students in college experienced a significant mental health issue.
On Oct. 4, faculty, staff and students can complete QPR (Question, Persuade, and Refer) Suicide Prevention Training Workshops. After completing this free training, attendees will become certified Suicide Prevention Gatekeepers. These workshops will be hosted in LSC 241B with a morning session from 10 a.m. to 12 p.m. and an afternoon session from 1 p.m. to 3 p.m.
Throughout the academic year, the Counseling Center hosts a series of workshops called "Helping Kats C.O.P.E." These hour-long sessions help students find ways to become more Centered, Optimistic, Productive, and Empowered. Workshops provide quick tips to help attendees learn how to address any concerns, such as low self-esteem, stress, or test anxiety.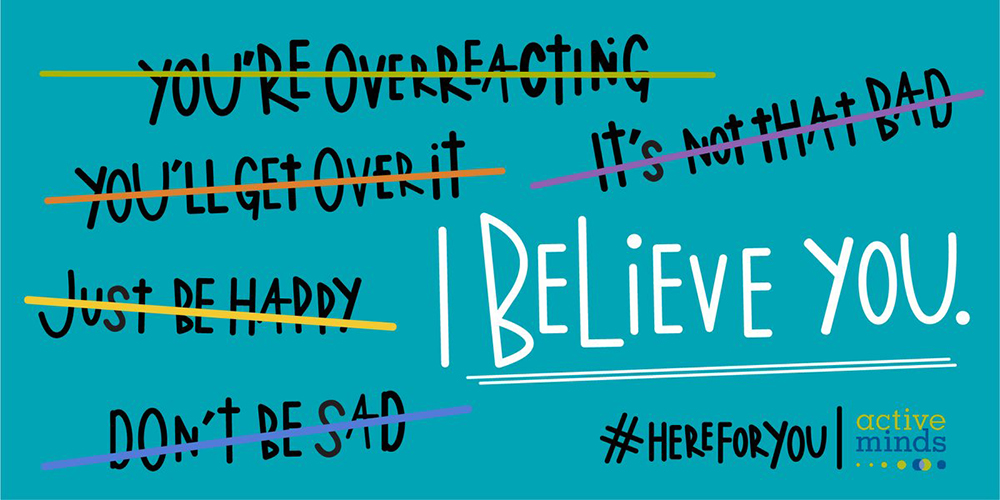 Active Minds is a mental health awareness non-profit promoting positive conversations about mental health with more than 550 chapters nationwide. Norli Servin is a senior English major who currently serves as the president of the Active Minds chapter at SHSU.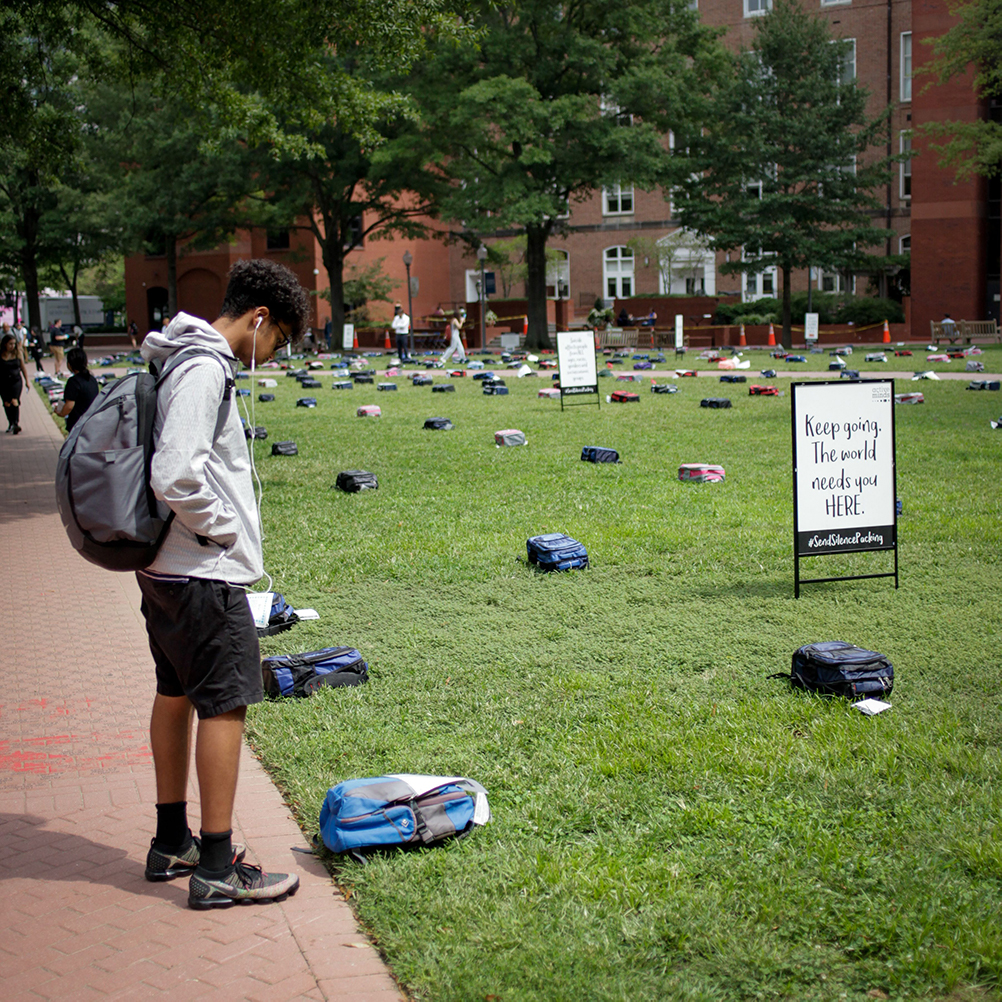 "The importance of Suicide Prevention Month is to raise awareness of how many students commit suicide on our campus and around us," Servin said. "The awareness of mental health is where it all starts—helping students contemplating suicide or harming themselves. Nowadays, mental health has been very applied, but suicide is still a very taboo subject. I think showing awareness of suicide prevention will get people to talk about it more and to destigmatize the topic."
On Oct. 5, from 9 a.m. to 4 p.m., is a demonstration titled "Send Silence Packing" located in Bearkat Plaza outside the Lowman Student Center. This demonstration will display numerous backpacks, and each bag will represent a student who has taken their life.
"The desired impact of 'Send Silence Packing' is to show students that they are not alone," Servin said. "I think that a lot of college students tend to put their mental health aside due to school, work and personal life. They tend to overlook their mental health, and sometimes they think that they are alone. We want students to check up on their close friends and know that we do have resources on campus available, such as hotlines you can call or the Counseling Center."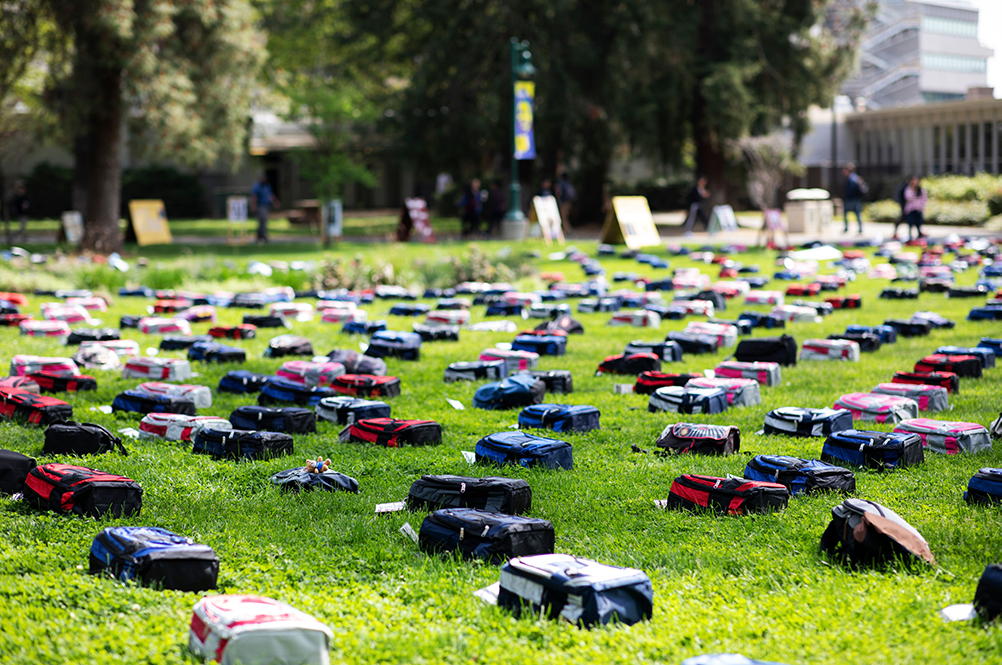 On Oct. 6, from 10 a.m. to noon in Bearkat Plaza, is the organizational fair promoting student wellness and student engagement. Oct. 7 is National Depression Screening Day. To promote awareness, the Counseling Center is hosting free depression screenings from 10 a.m. to 2 p.m. at Bearkat Plaza.
Students may also find various resources throughout the year at the Counseling Center such as a HelpLine. This phoneline serves as a peer mentoring program where callers talk with a student, as some may not be ready to speak with a mental health professional. Those seeking assistance can reach the Helpline at 936-294-4111, which is active Monday through Thursday 4 p.m. to 9 p.m.
The Counseling Center provides individual, couples, and group therapy to students who are currently enrolled. Their mission is to provide service within the university environment that contributes to the academic success, personal growth, and positive social contribution of SHSU students. They do this by embracing a student-oriented philosophy that is respectful of diversity and is committed to the development of the student as a whole person.
- END -
This page maintained by SHSU's Communications Office:
Director of Content Communications: Emily Binetti
Communications Manager: Mikah Boyd
Telephone: 936.294.1837
Communications Specialist: Campbell Atkins
Telephone: 936.294.2638
Please send comments, corrections, news tips to Today@Sam.edu