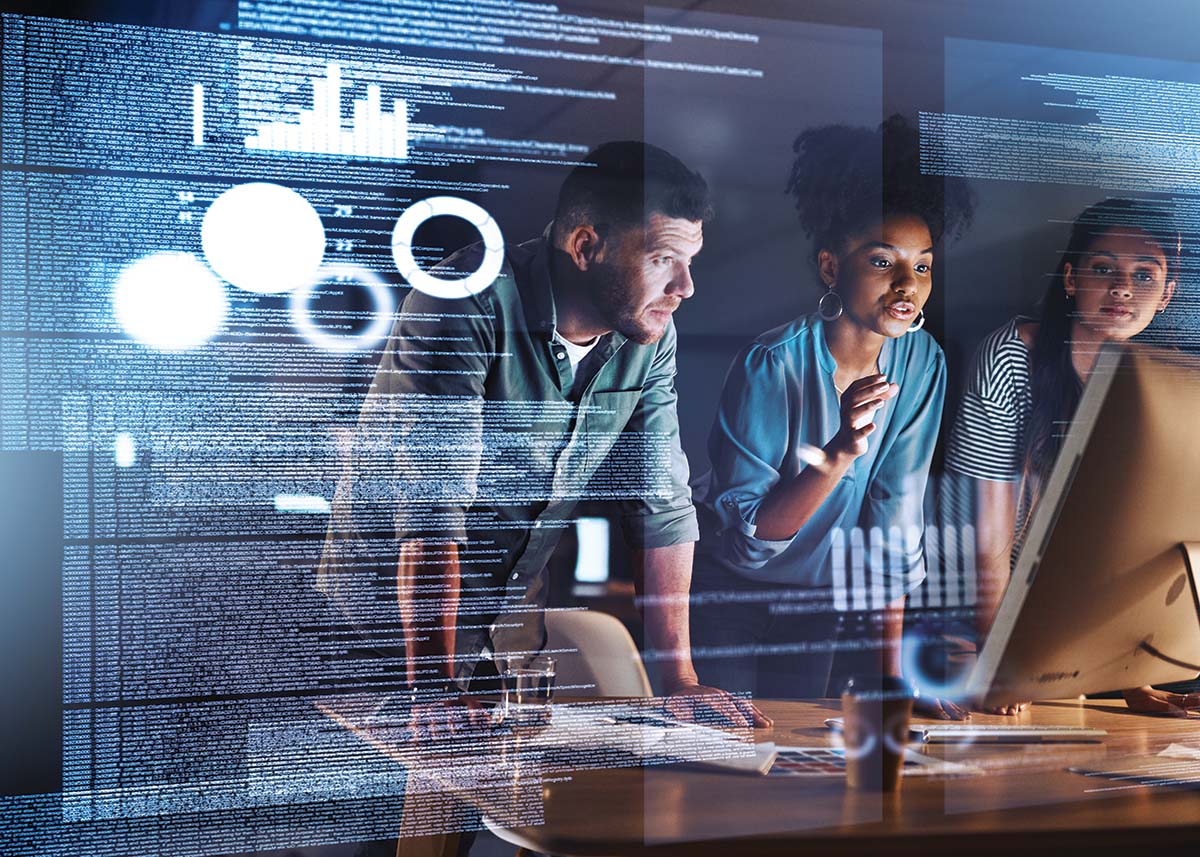 Forward Thinking Faculty
What will the future workforce look like in your industry?
Darren L. Williams, professor of chemistry
Traditional chemistry jobs will remain stable, because chemists create our pharmaceuticals and plastic materials, along with clean water and forensic analysis reports. While difficult to predict the future, new jobs for chemists and other STEM majors may involve all things electric—electric cars, whole-house battery systems and new electronics materials.
The strength of the chemistry curriculum at SHSU is that our graduates have a strong foundation in all major areas of chemistry–analytical, biochemical, forensic, inorganic, organic and physical. This ensures they are prepared no matter what the trends are in the future job market. Our graduates have shown this to be true through excellent careers in various state and federal crime labs, water quality labs, oil and gas flow assurance labs and medical research labs.
Keila Tyner, clinical associate professor of fashion merchandising
The future of the fashion industry can be characterized as data-driven, digital and sustainable.
A top skill needed for the workforce is analytical ability, to understand data and make informed decisions. The industry has been evolving to rely more on analytics. Understanding consumer behaviors and preferences is key to success.
Knowledge of industry technology and the ability to apply that technology is also necessary. E-commerce has been an increasingly productive retail channel that has only accelerated during the pandemic with online shopping.
Also, creative and critical thinking skills, as well as interpersonal and communication abilities are imperative. Overall, the jobs in the industry are evolving to encompass these new broader trends, but fashion will always remain an industry that requires attention to aesthetic detail, knowledge of human behavior and business acumen.
Mary Williams, assistant professor of kinesiology & athletic training program director
The US Bureau of Labor Statistics estimates that the athletic training profession will see a 23 percent increase by 2030. The industry has expanded into several new job settings to include occupational health/industrial, performing arts, physician practice and public safety to name a few.
Additionally, there have been some important legislative decisions in Texas and beyond, that drive the need for more athletic trainers. These legislative efforts are typically related to safety in sports or physical activity.
The unique skill set of an athletic trainer and the diverse job settings allow for the flexibility to integrate into a wide variety of work and practice settings.
---