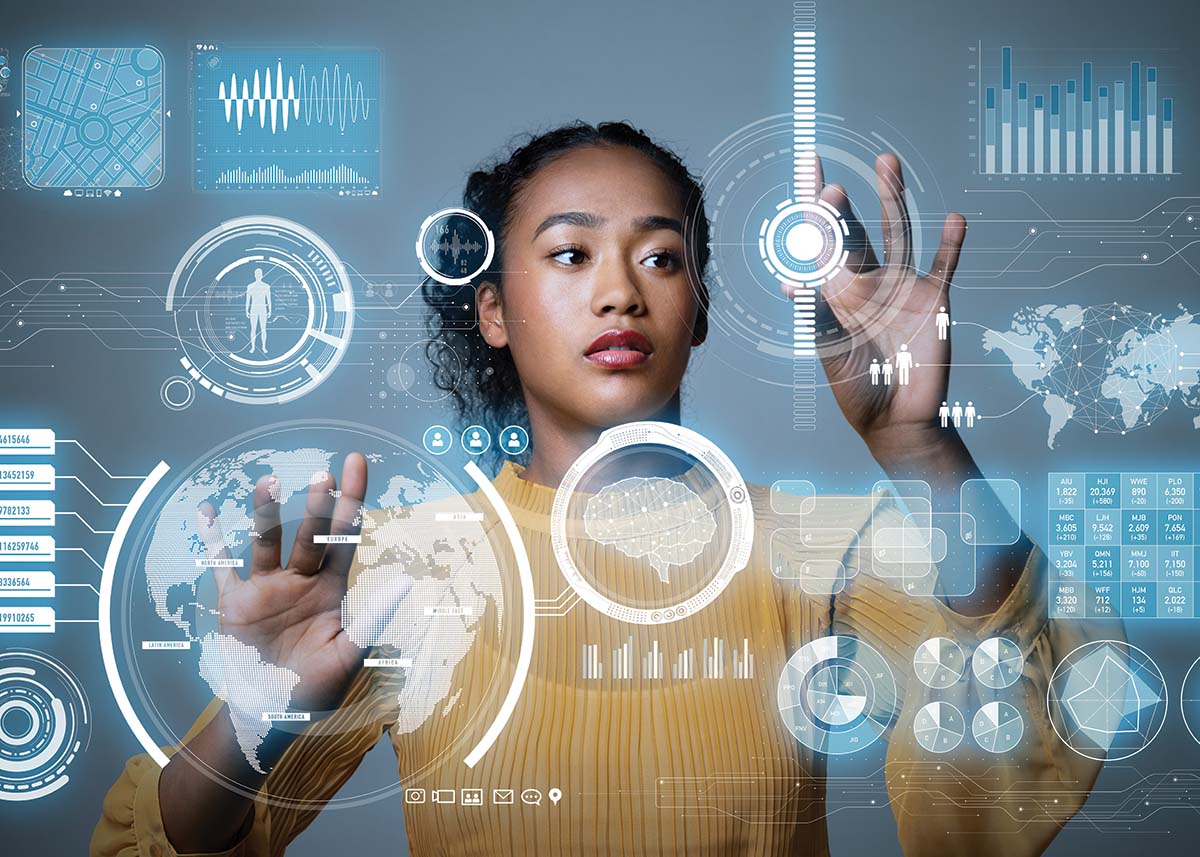 Building the Workforce of Tomorrow
By Aneika Simmons, PhD
Faculty Administrative Fellow, Professor of Management
I believe the workforce of the future will be characterized by two key traits: flexibility and resilience. Employees will be flexible in how they respond to rapidly changing conditions and resilient in their ability to weather difficulty and uncertainty.
The global shutdown caused by the pandemic forced everyone to adapt to new working conditions like, for some, embracing technology as opposed to tolerating it. Dining rooms, kitchen tables, and closets became broadcast studios for videoconferences and classrooms. Flexibility became the order of the day as workers, academics, students, etc., learned how to continually adjust to ever-changing conditions.
With flexibility came newfound resilience. When life became a moving target, we learned how to aim in a more patient and determined way. A lost internet connection that prematurely ended a meeting meant that we had to find some other way to get our team on the same page. Travel restrictions meant that we had to find new ways to communicate and connect. New technologies had to be learned to be productive. Thus, we realized that we could do more with less which resulted in creating outcomes that exceeded our own expectations.
To compete, organizations will likely have to be much more flexible and supportive as employees continue to adjust to the new norm and welcome new technology. Organizational structures that prioritize outcomes over rigid corporate rules and restrictive business processes will likely outperform those that encourage employees to fit into defined molds. It seems that the workforce of the future will flourish when employees are given the freedom to do their best work in a fashion that benefits both the organization as well as the employee in terms of scheduling and location.
A once-in-a-century pandemic has tested the workforce of the future in previously unimaginable ways. Regardless of our individual journeys, I believe we have become tougher and more capable than we thought we could be.
Aneika Simmons serves as professor of management in the College of Business Administration and is a faculty administrative fellow in Academic Affairs. She currently represents the college on Faculty Senate and serves as the interim director of the college's Diversity, Equity, and Inclusion committee. She joined SHSU in 2006, has served the university in various capacities, and has several years of experience as a management consultant.
This semester, Simmons conducted research about burnout at SHSU. That research culminated into a Building a Burnout Resistant Campus Day—a conference for faculty and staff on burnout that provided tools as well as information needed to overcome and build resiliency in the face of adversity.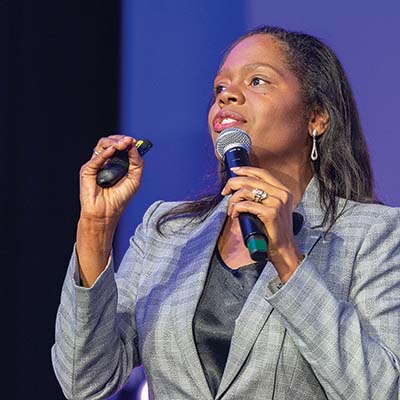 ---