The amount of income tax withheld on your paycheck is based on your W-4 filing and your taxable gross salary. You can update your W-4 throughout the year online through your Banner Employee Profile.
When to Update Your W-4
You should consider updating your W-4 if you have recently had a life event or change in your tax filing status.
Marriage
Divorce
Birth
Adoption
Spouse/dependent loss
Gain or loss of legal custody of a dependent
Your spouse gets a job or changes jobs
You owed money when filing your tax return
How to Update Your Tax Withholdings
You can update your tax withholdings online at any time. If you have any questions regarding the W-4 form please review the form or the IRS website for instructions.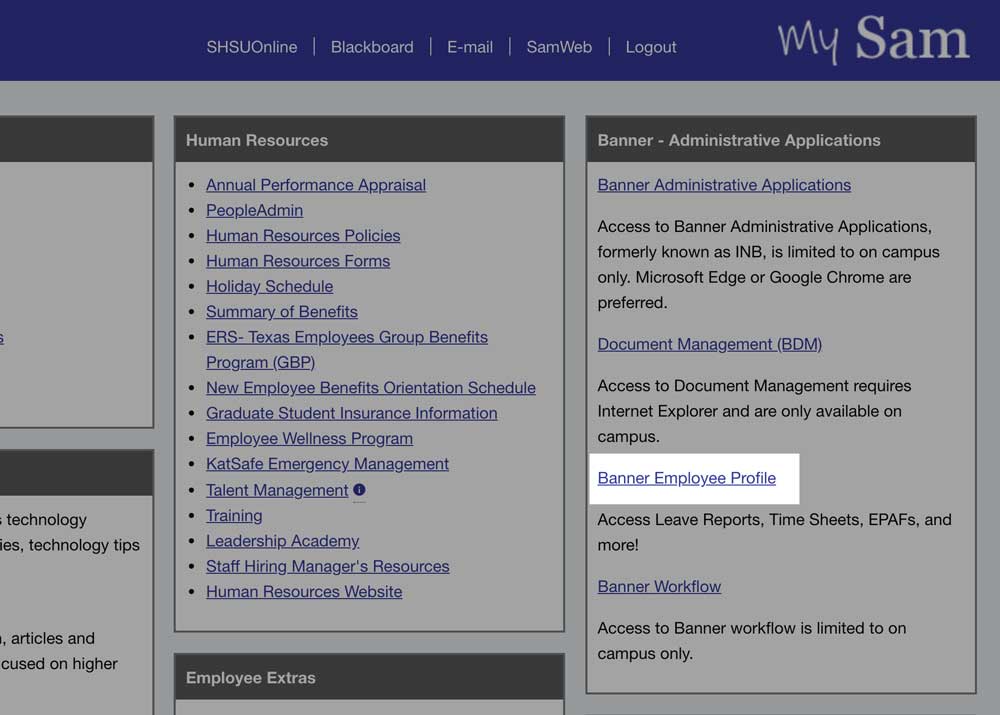 Step 1
Navigate to your Banner Employee Profile.
Log into MySam.
Click Banner Employee Profile on the Employees page.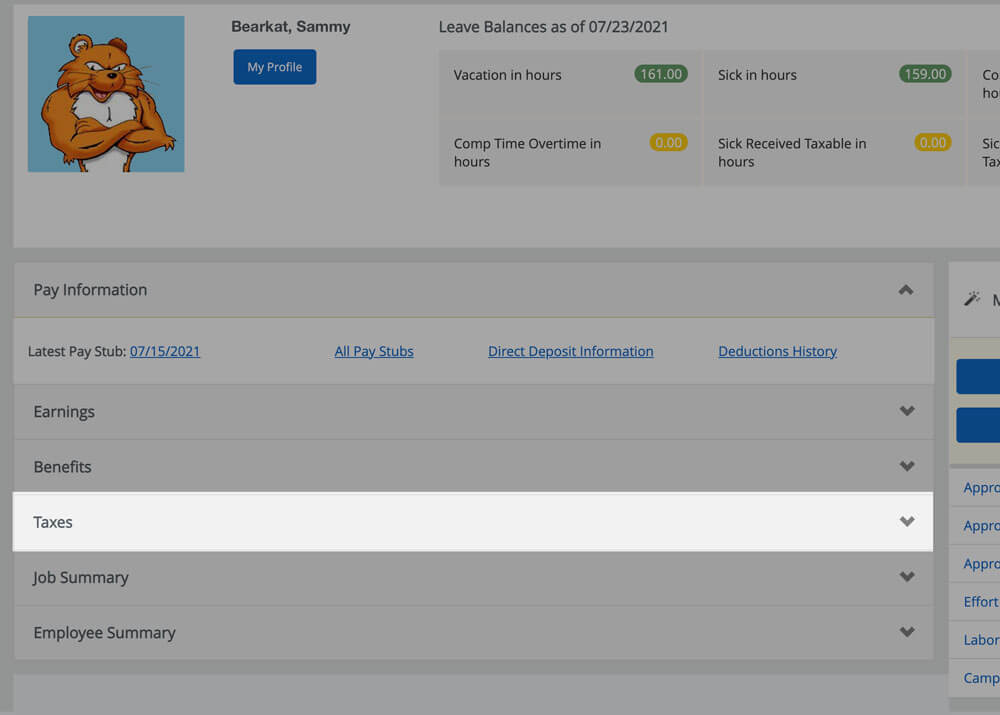 Step 2
Click Taxes to expand options.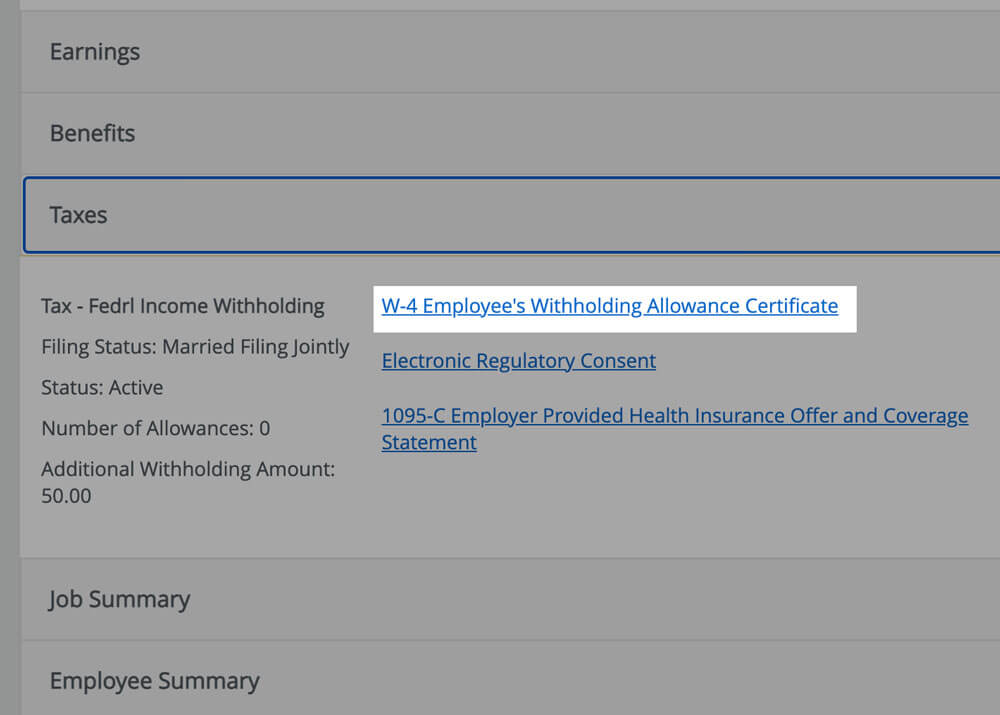 Step 3
Click W-4 Employee's Withholding Allowance Certificate.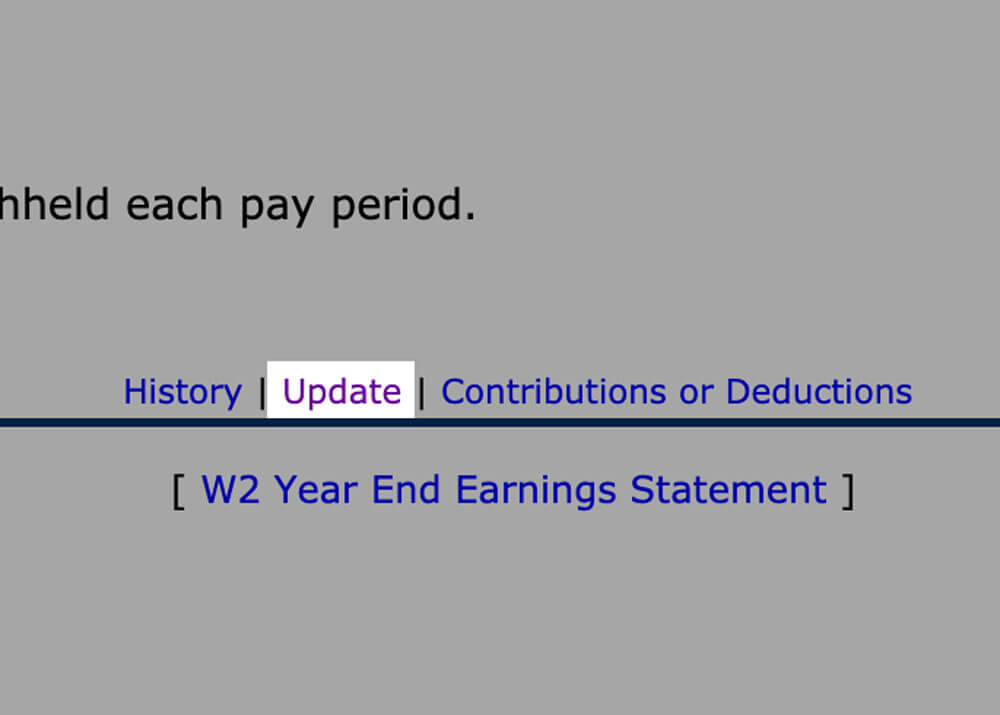 Step 4
Click Update located at the bottom of the screen.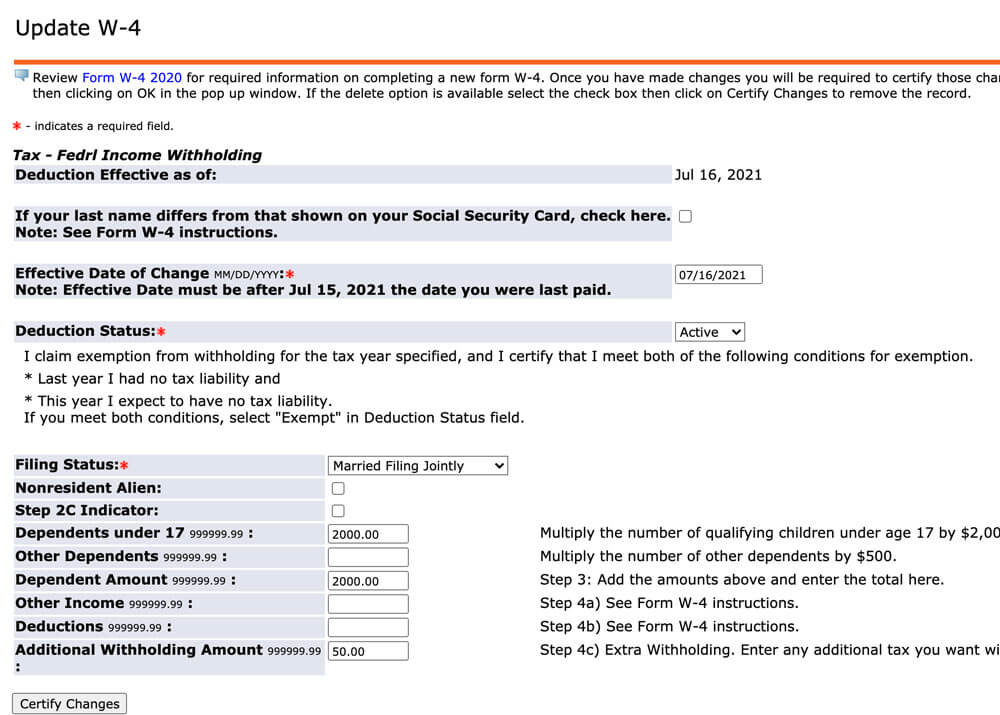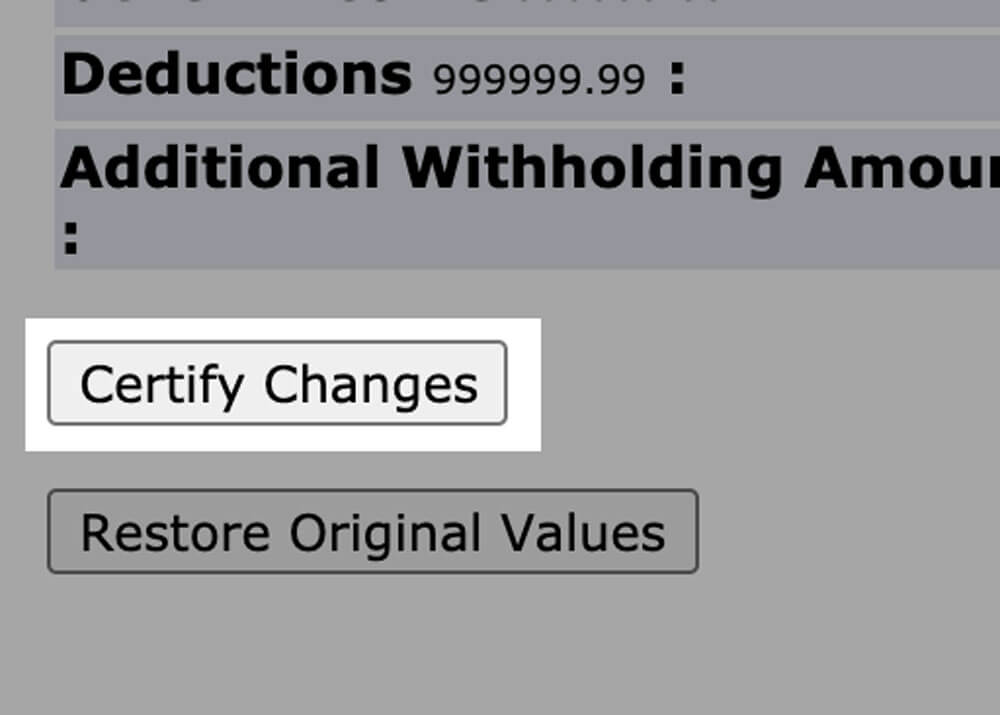 Step 6
Click Certify Changes.