Lowman Student Center's Mother's Room, will be going off-line on Monday, March 11th due to the LSC renovation project.
Construction will be on-going through Fall 2020.

For alternative spaces on campus, you can contact:
Sabrina Rowley – George J. Beto Criminal Justice Center
(936) 294 - 1701

Student Health Center
(936) 294 - 1805

For all other questions, please contact us at:
(936) 294 - 1759 or Lsc_www@shsu.edu
The Lowman Student Center at Sam Houston State University is committed providing welcoming facilities and services dedicated to fostering an inclusive, engaging, and innovative environment. As part of that commitment, the LSC is happy to announce the opening of a beautiful, relaxing new space for students, staff, and guests to express breastmilk on campus. The Mother's Room features lockers for individual use, comfortable seating, hot and cold water, a baby changing station, cleaning supplies, dimmable lights, electrical outlets, a mini refrigerator for milk storage, wall decorations, and a secure, lockable door. This space is located on the 2nd floor of the LSC, near the Dean of Students Office and the Greek Life office.
Features:
Privacy and a relaxing environment
6 individual lockers for storage of supplies
Baby changing station
Rocking chair and bench
Mini refrigerator
Keypad entry
Electrical outlets
Hot and cold water
Cleaning supplies
Dimmable LED lights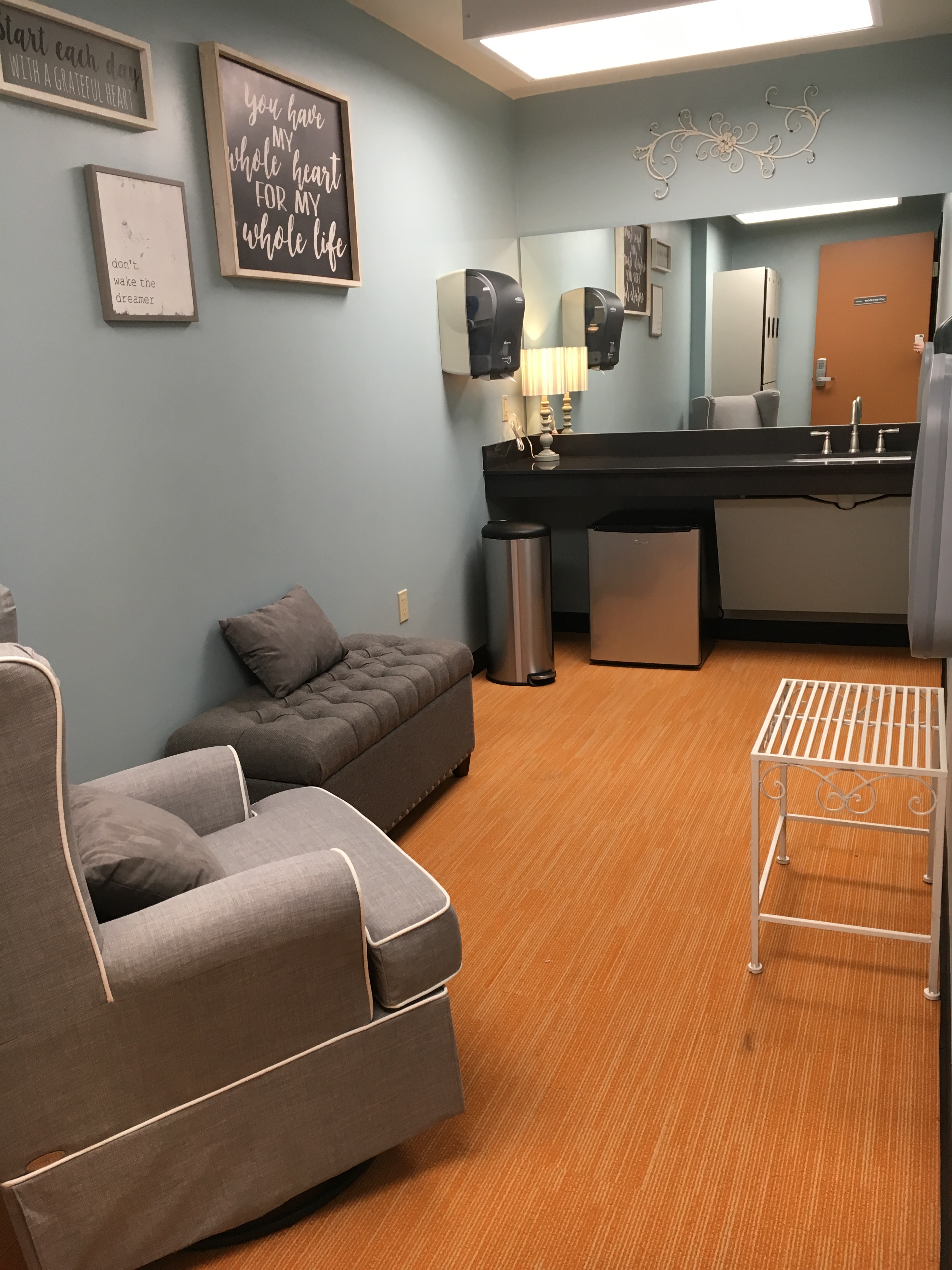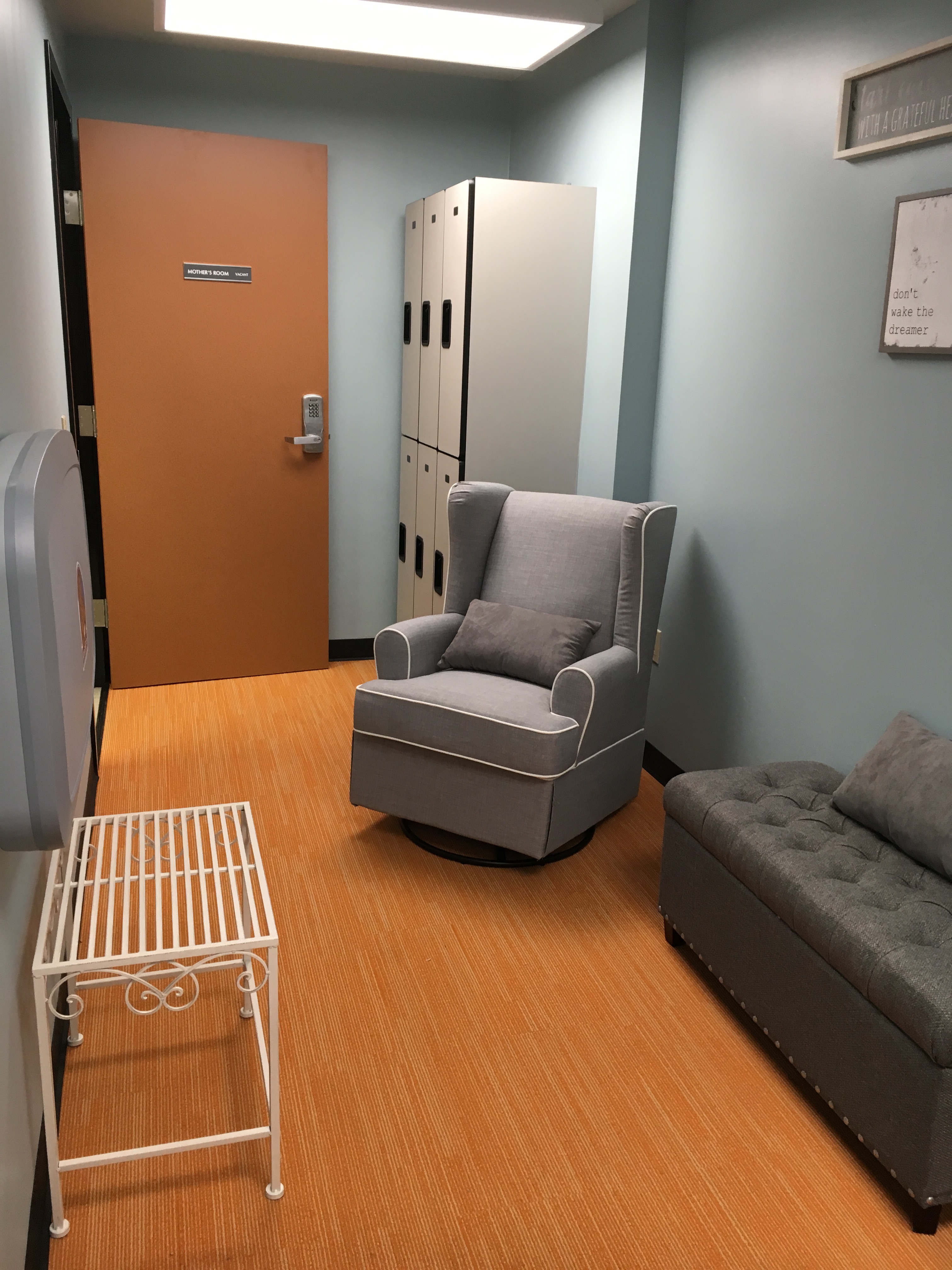 The Lowman Student Center is pleased to announce the opening of the new Mother's Room!
For access to the space, please contact the Lowman Student Center Office or visit the LSC Information Center.
Email:

lsc_www@shsu.edu

Phone:

936-294-4902

Address:

1802 Avenue I

Huntsville, TX 77341

Visit:

LSC Suite 311

LSC Info Center
*Our staff will ask for your contact information, then you will be given an access code to unlock the door. Access codes change each semester or as needed. For more information please contact the LSC Information Center at 936.294.4902.