Viewing Encrypted Email on iOS devices
Go to the App Store and install Office 365 Message Encryption viewer app (OME) Viewer by Microsoft.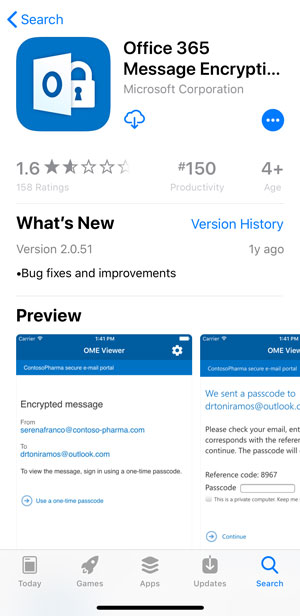 Open the email in the iOS mail app and tap the message.html attachment to open it.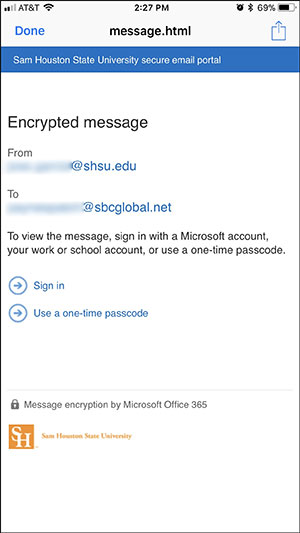 In the message attachment tap the top of your screen to display the actions bar. Now tap the arrow in the upper right-hand corner. Scroll right and select Copy to OME Viewer.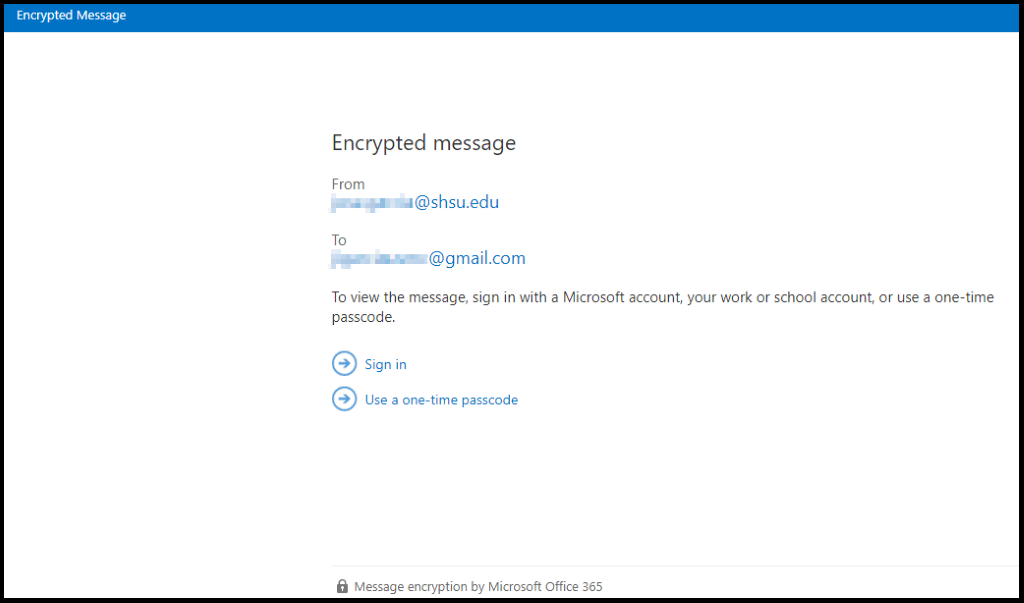 In the OME Viewer, Tap on the "Use a one-time passcode" link.





Go to your your iOS mail app You will receive an email from Microsoft with your One-Time passcode.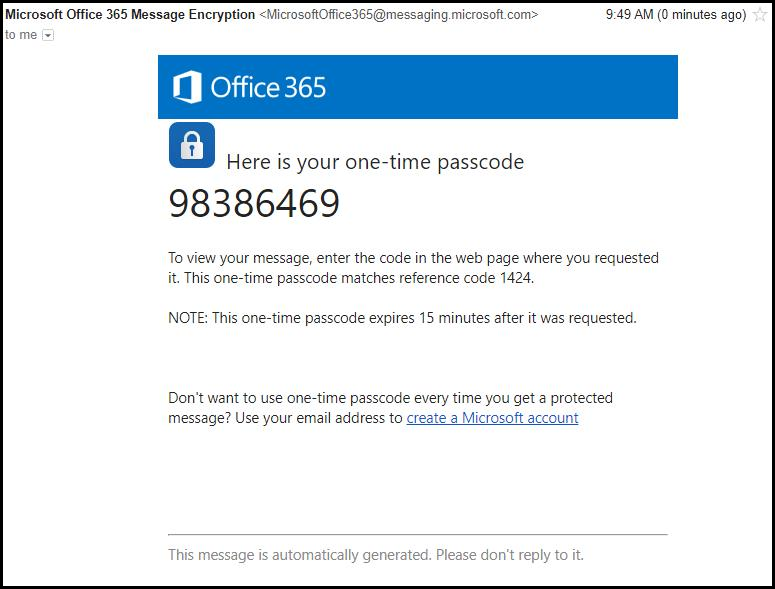 Copy the passcode.

Switch to the OME Viewer app and enter the passcode provided.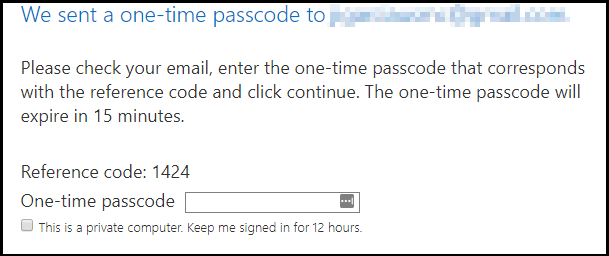 The message will be displayed.