A 1098‐T is a Tuition Statement Tax Form. Students, their parents, or their guardian may use this form to determine if they qualify for education related tax credits. If you feel that your name and/or SSN may be incorrect with the University, please contact the Registrar's Office and correct before Jan 1.
Registrar's Office
When will 1098T's be available?
1098-Ts are available online on or before January 31. You will receive an email when the tax form is ready to view and print through your Student Account.
What is included in the 1098-T?
This form documents qualified educational expenses paid and reimbursements issued to a student during the tax year. Qualified educational expenses include
tuition,
any fees that are required for enrollment,
and course materials required for a student to be enrolled.
Reimbursements include payments disbursed to the student for aid that exceeded the cost of tuition and fees.
How to obtain your 1098‐T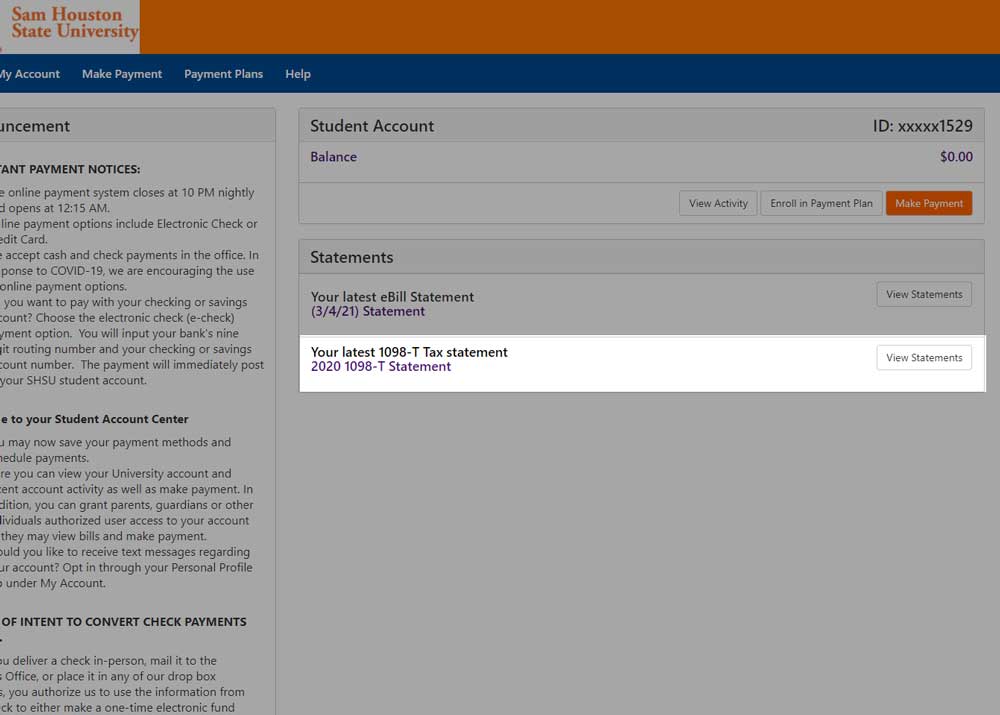 Step 2
Under Statements, click the View Statements button to the right of Your latest 1098‐T Tax statement.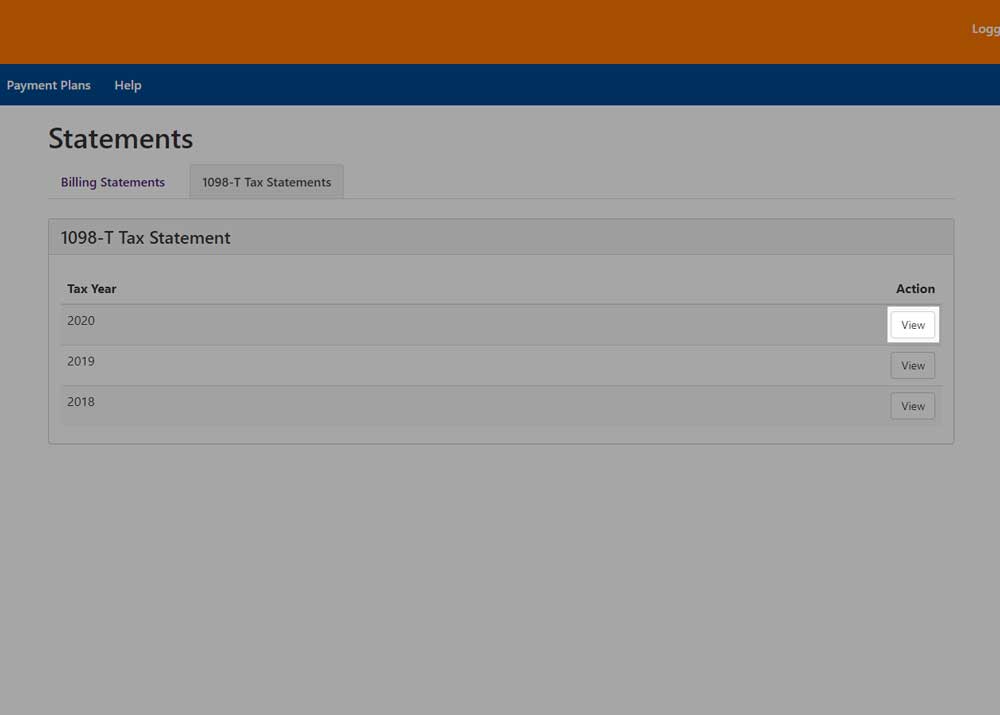 Step 3
Click the View button to the right of the desired year.
If you no longer have access to your Student Account Center, you must contact IT@SAM at 936-294-1950 for online access to the tax form. If you wish for the tax form to be mailed to you, please email your request to sfs@shsu.edu, and the form will be mailed via United States Postal Service (USPS). The 1098T tax form cannot be emailed.