To change a budget, financial managers may submit a change of budget or complete an online departmental transfer. Funds cannot be transferred between different fund types.
Change of Budget (COB)
The Change of Budget Request Form is used to increase budget, transfer budget, or establish original budget for salary or wage budgets, fringe benefits budgets, or budget adjustments affecting revenue or fund balance.
To submit a change of budget, download the form below, fill out the details, send it for approval, then email the completed document to budget@shsu.edu. Adobe Sign may be used for gathering signatures. Tutorials and troubleshooting are available through IT@Sam.
Once received, the Budget Director will review the budget transfer, approve it, and send it on to Central Budget for processing. The Central Budget Staff will enter the transfer into Banner, review the entry twice, and the Assistant Vice President of Financial Planning & Budget will approve the journal voucher.
Departmental Budget Transfer
Financial managers can transfer funds within their eligible department budget online with Banner Self-Service. Your transfer may take up to 30 minutes to reflect in all systems after your budget director submits their approval.
Includes
Can only be used to transfer funds between the following budget pools.
Travel (710)
Operating & Maintenance (720)
Utilities (750)
Scholarships (760)
Capital Outlay (770)
Excludes
Cannot be submitted for the following fund types.
Designated Research (16XXXX)
Awards (22XXXX ‐ 24XXXX)
How to Transfer Budget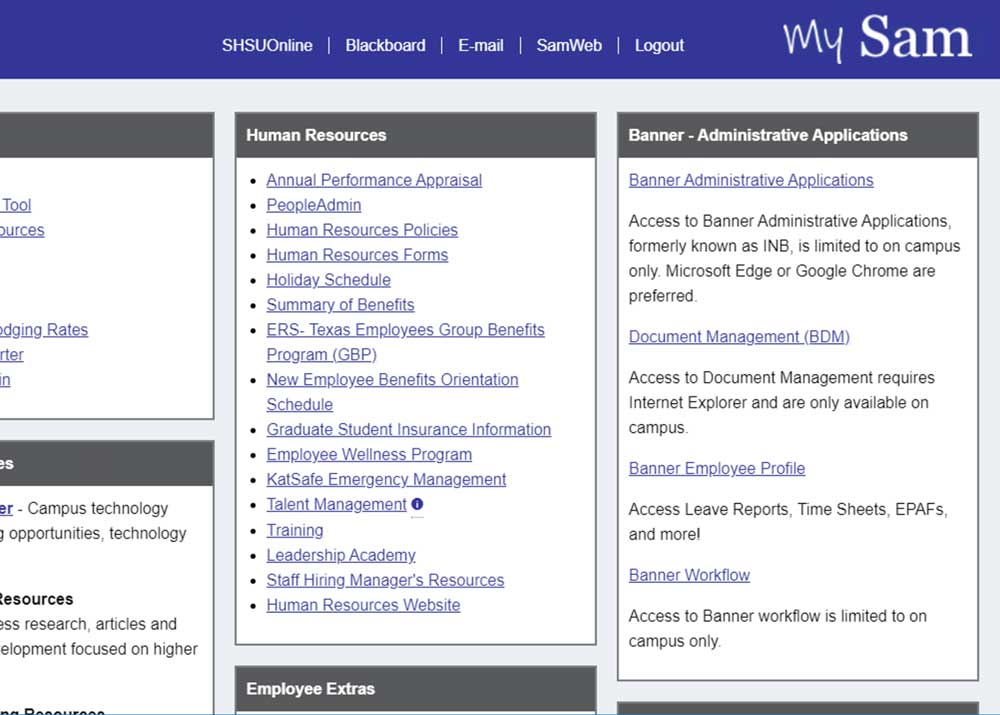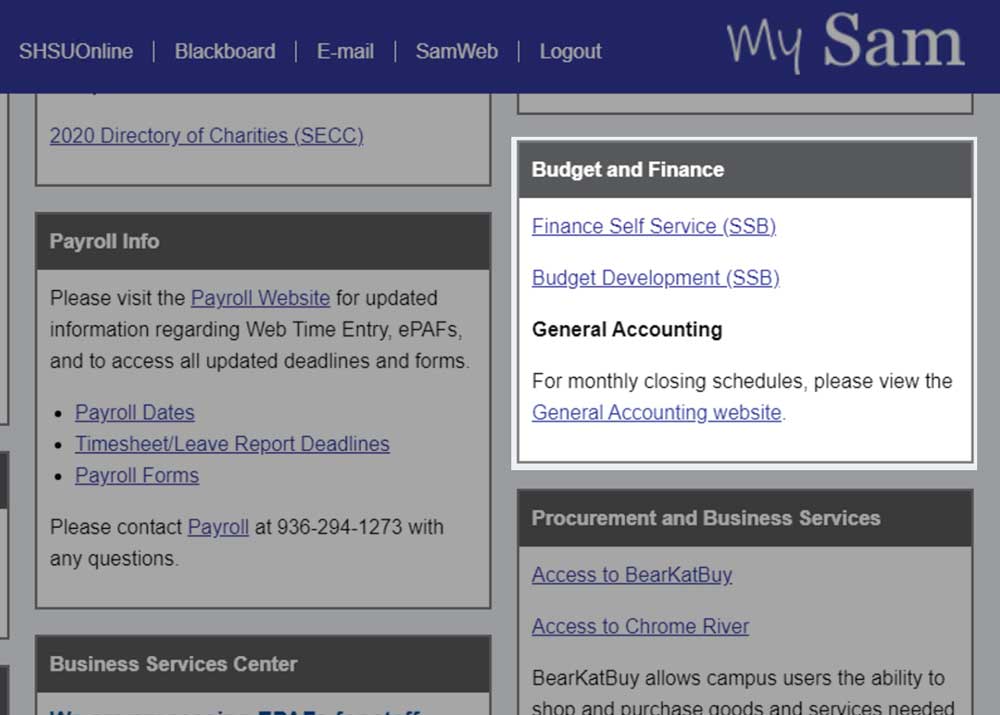 Step 2
Locate the under the Employees tab, Budget & Finance section and click Finance Self Service (SSB)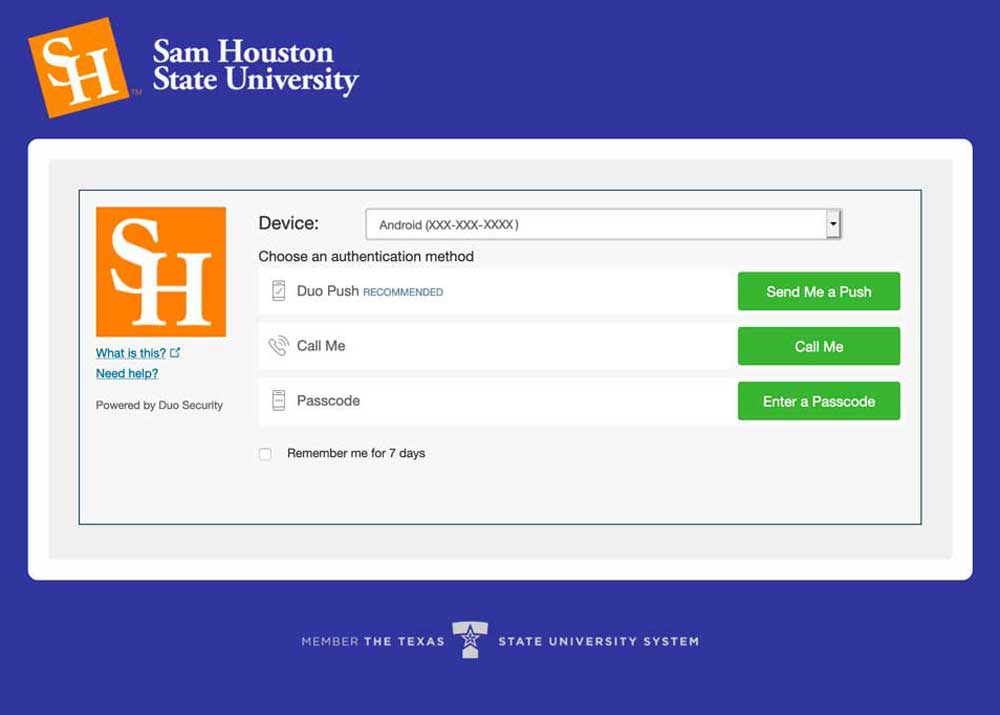 Step 3
Authenticate with Duo Security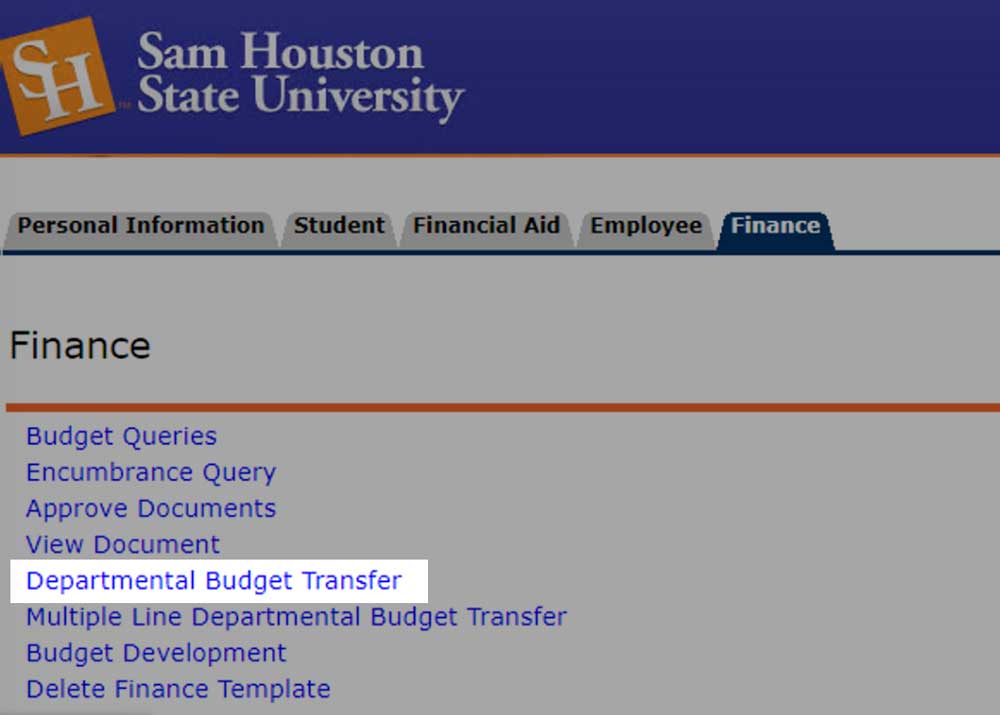 Step 4
Click Department Budget Transfer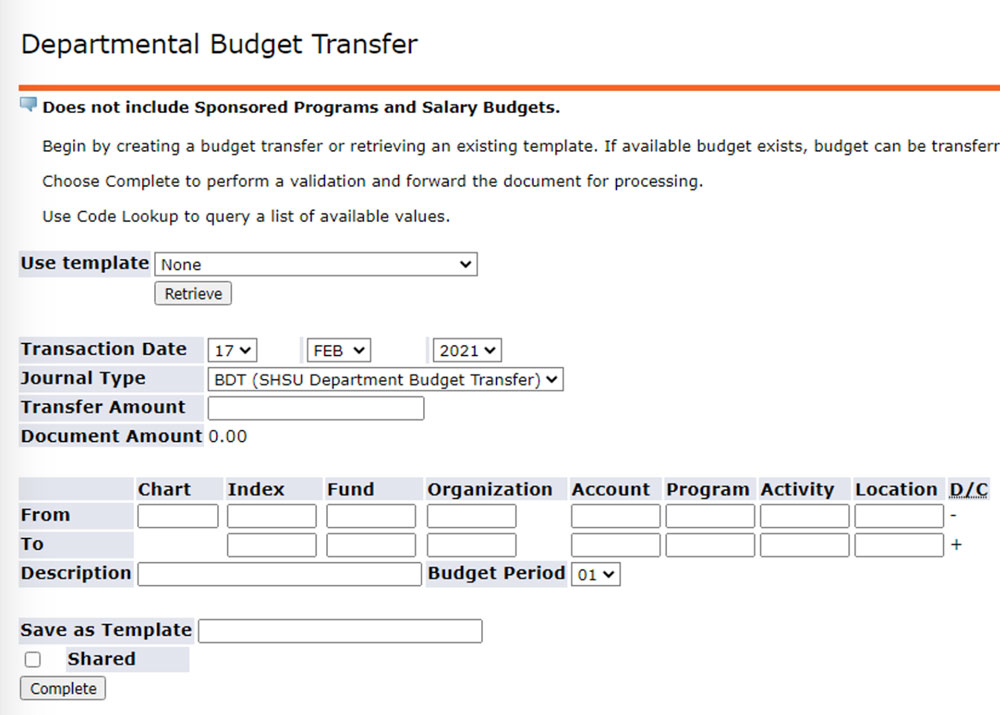 Step 5
Complete the following fields:
| | |
| --- | --- |
| Transaction Date | Date funds will be transferred. |
| Transaction Amount | Monetary value that will be transferred. |
| Chart | Use S |
| Fund | Use 6 digit fund code |
| Organization | Use 6 digit department code |
| Account | Use 6 digit account codes that you want to transfer the money to and from. |
| Program | Use 2 digit program code for each to and from FOAP. |
| Budget Period | Select a option from the dropdown that aligns with the fiscal year month the transfer will occur. (Ex. Sept = 01, March = 06, Aug = 12) |