CBFS News and Forest Report
January 20, 2016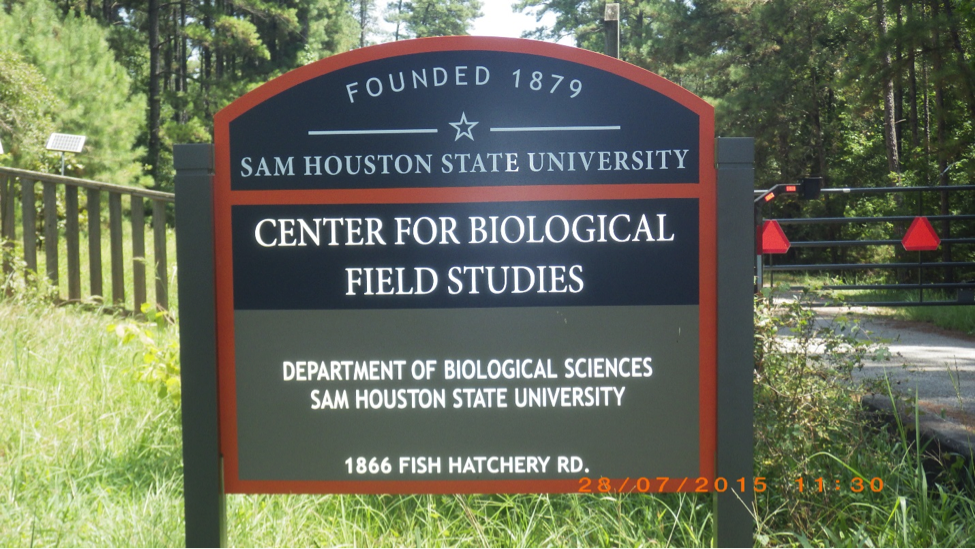 CBFS Repurposes the University Post Office
To make space for the new Engineering Technology building on campus the old campus Post Office was moved to CBFS and renamed "The Pineywoods Natural Sciences Lab". It is being remodeled to serve as a lab, lecture room, general meeting space and restrooms. There is daily progress on the remodel and the building will be ready for use soon. The current plan is to utilize the lab to relieve some of the pressure for space in Lee Drain Building on campus by moving some of the field biology labs to CBFS. If you are interested in using the space, please send an e-mail to CBFS at fieldstation@shsu.edu.
CBFS is Preparing for Strategic Planning
In order to address growth and strategic investments at the field station, CBFS leadership is preparing for an exhaustive planning effort, scheduled to begin this fall. A preliminary activity is to gather input from stakeholders; that is anyone who can be affected by the station's actions, objectives and policies. If you feel like that might include you, we would love to hear from you. How would you like to utilize CBFS for research, education or outreach? Over the next ten years are there changes that you like to see happen? Is there another place that you wish we would use as a model? Please be candid and share your thoughts, now is the time.
CBFS Welcomes Marco Minor to Our Community of Researchers
Marco is a 1st year Master of Science student at Texas A&M University majoring in Ecosystem Science. He also earned his Bachelor of Science in Ecological Restoration at Texas A&M University. He will be writing his thesis on the difference between decay rates of hardwood and softwood in the southern United States, mainly Texas. He is trying to answer the following experimental questions: How does hardwood decay differ from softwood decay? Does climate modify difference and to what degree? Does the microbial and arthropod community influence these differences?
To answer these questions, he will discover effects of land management, termite/fire ant/arthropod activity, and micro-environment relationships. His experiment will measure decomposition rate (mass loss %) of coarse woody debris paired substrates (southern red oak and yellow pine) across climate gradient East to West in Texas all the way to Florida. Other plot measurements and variables that will be taken into consideration are site characterization, tree survey, CWD survey, LAI, and soil analysis.
With a Master's degree he hopes to continue research for a government or private entity studying the effects of urbanization on native and nonnative plants.
Contact info: ckycirca65@tamu.edu