Transfer Students and the FAFSA
Have you already taken out federal loans at your current college?
March 31, 2022 | 2 Min Read
Learn about what you need to do to get federal loans at SHSU.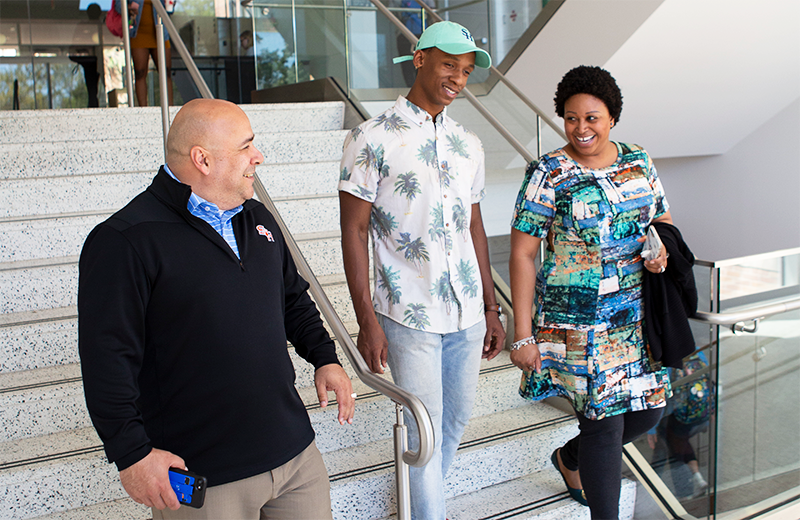 Transferring to a new college is a big step. You have to apply for admission, possibly find a new place to live, and figure out how financial aid works at your new institution.
The most important thing you need to know is that you must transfer your federal student aid to SHSU. You will have to take a few more steps so that SHSU can recalculate your federal aid eligibility based on your FAFSA and on availability of funding.
What You Need To Do
To apply for federal student aid at SHSU for the current academic year, you will need to:
Update your current FAFSA to include SHSU.
Log into fafsa.gov using your FSA ID, and update your FAFSA application to include SHSU. Our school code is 003606.
Remember to submit a new FAFSA for the following academic year by SHSU's priority date of November 1st. The FAFSA opens October 1.
Submit a request to cancel your remaining financial aid disbursements if you're transferring mid-year. Any federal financial aid you received in your current semester will affect the amount of that SHSU will award you.
Complete Exit Loan Counseling with your current institution on your current loans.
You can do these before you apply for admission at SHSU. However, you won't be awarded any financial aid until you've been accepted to an enrolled at SHSU.
Have Questions?
View the SHSU Financial Aid Transfer Checklist, or schedule an appointment with a Transfer Admissions Counselor.
---
Related Links
Gaining Life Skills: Money, Job, and Things You May Not Know
Wellness for Your Body and Mind