2022 Drum Majors
Katie Baker
Katie Baker is currently a junior pursuing a Music Education degree. She graduated from Conroe High School in 2020, serving as Drum Major her junior and senior years. In 2021, she served as the Visual Clarinet Technician for the Bearkat Marching Band. In addition, Katie was previously the Service Coordinator and is currently the Auditor for Tau Beta Sigma National Honorary Band Sorority, a co-ed sorority dedicated to serving local bands and the community. Katie studies Clarinet under Dr. Patricia Card and has performed in both the Symphonic Band and Wind Ensemble as well as the Women's Choir at SHSU. After graduating, she intends to become a band director and create a positive environment where everyone feels comfortable and supported, so she can positively impact everyone she meets!
Nathalia Diaz Hernandez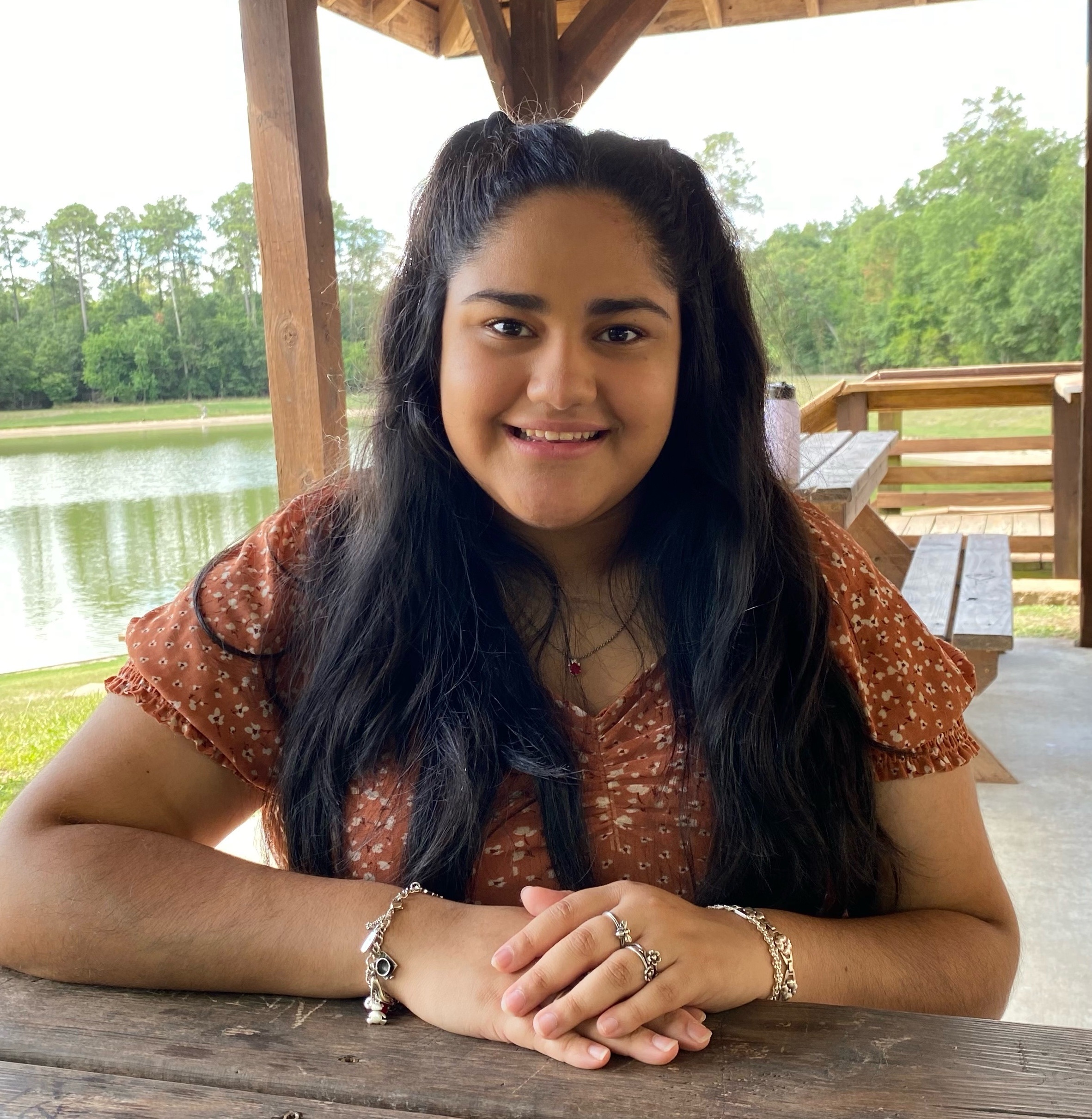 Nathalia Diaz Hernandez is currently a Junior at Sam Houston State University. She graduated from Andy Dekaney High School in 2020, serving as a Drum Major for the Blue Legion Marching Band during her senior year. Nathalia is a Music Education major studying Clarinet under Dr. Patricia Card. She has been a member of the SHSU Wind Ensemble and the Bearkat Marching Band since 2020. She plans on graduating in the spring of 2024 and starting her career as a Band Director to shape the minds of her future students!
Hannah Kirby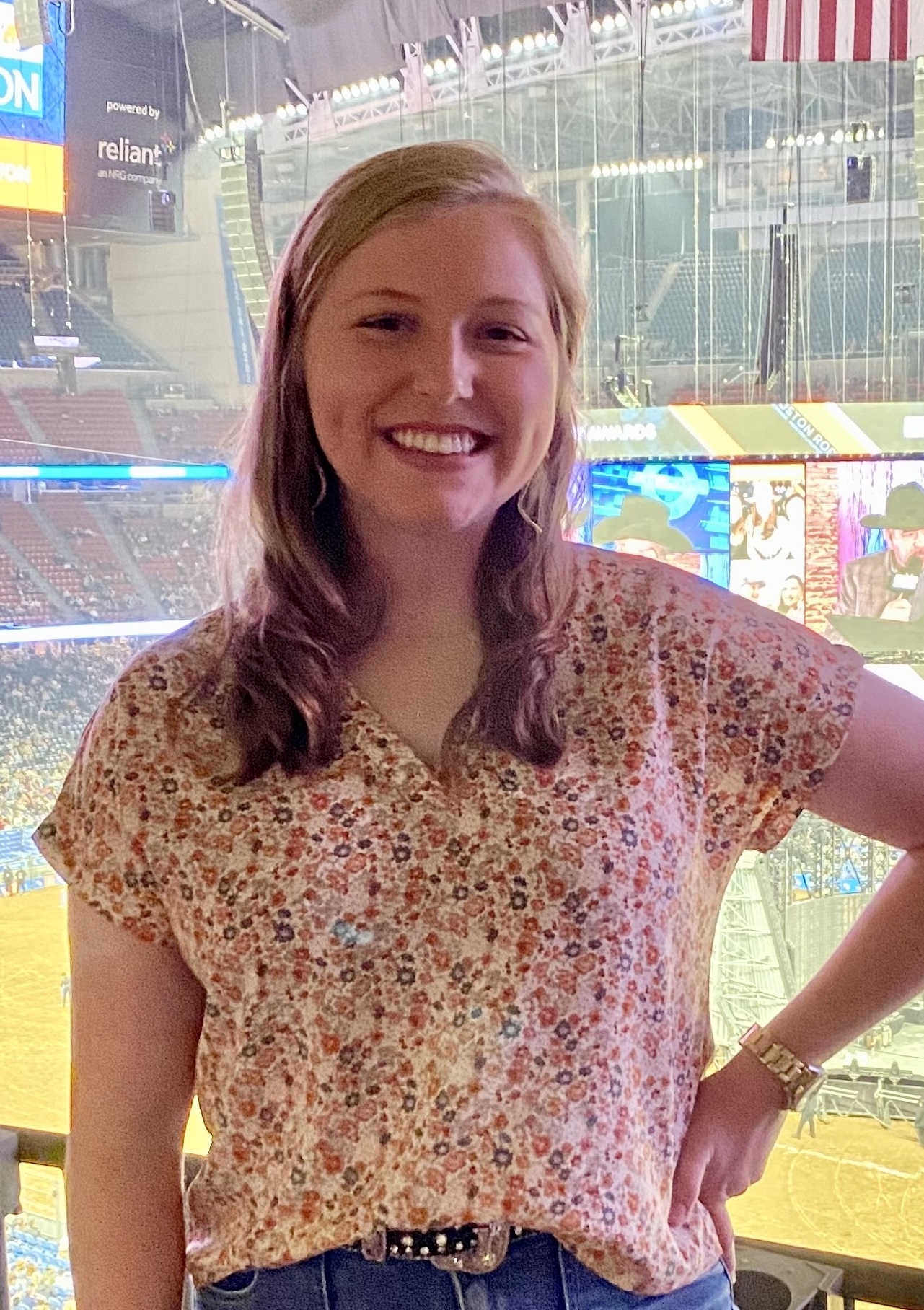 Hannah Kirby is currently a Sophomore Music Education major studying French horn under Dr. Peggy DeMers. She graduated from Obra D. Tompkins High School in 2021, where she served as a section leader her junior year and Drum Major her senior year. This past summer, Hannah had the opportunity to march Mellophone with the Blue Stars Drum and Bugle Corps. She hopes to take that experience and knowledge to help others become better performers and musicians. After graduating, Hannah plans to start her career as a band director, hoping to share her passion for music with others.
2022 Student Assistants
Giancarlo Ianinni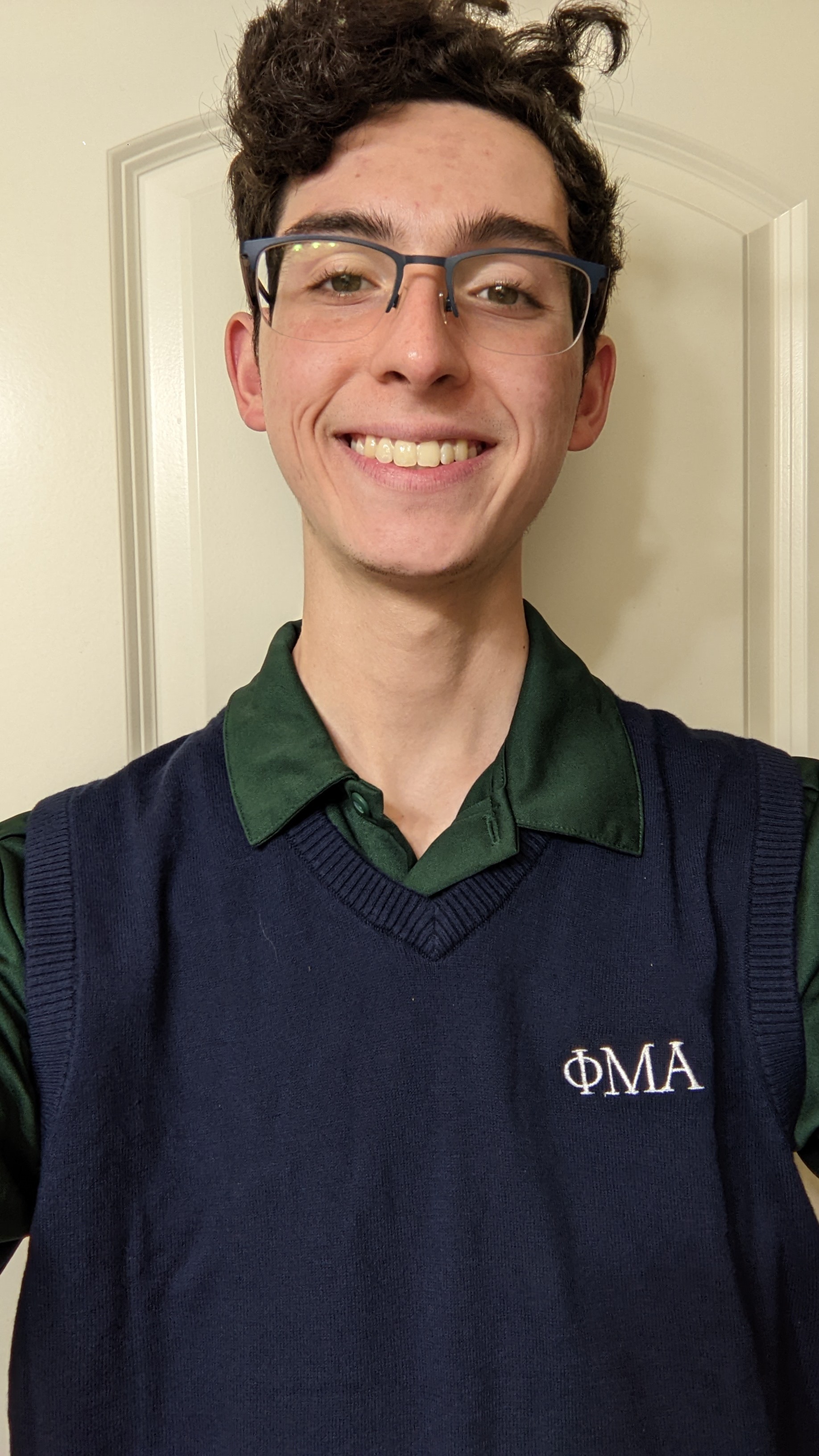 Giancarlo Iannini is a Music Ed major going into his Junior year. Primarily a Bass Trombonist, he has spent many years on Euphonium, Trombone, and Tuba in all sorts of ensembles and dabbles in Accordion. Giancarlo is also an active member of Phi Mu Alpha and works in the GPAC on the Tech/Stage Crew. This year will be Giancarlo's final year with the BMB, and he is excited to dedicate it to service to the band!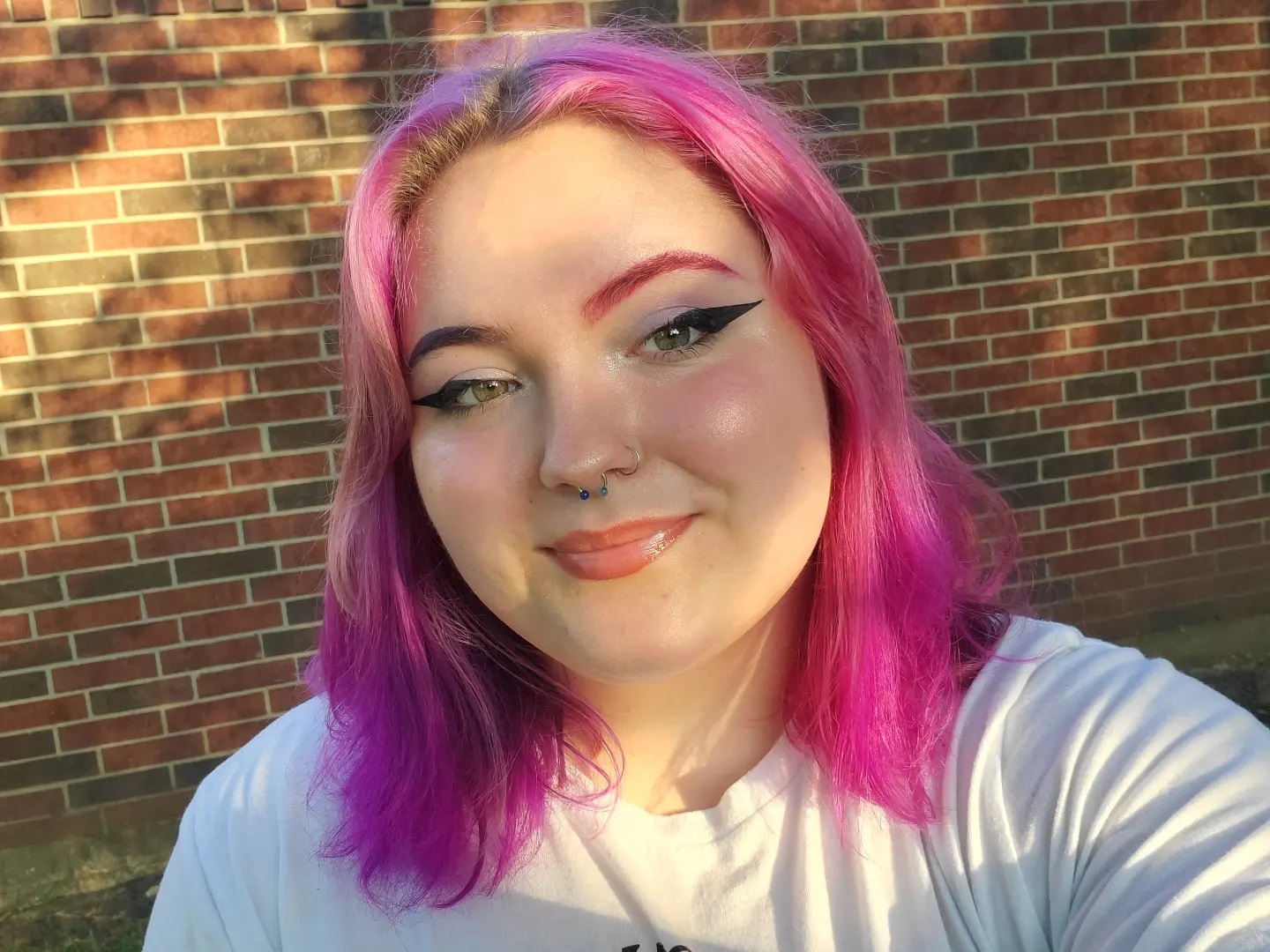 Madison Laird is a junior at SHSU, majoring in Music Education and minoring in Human Services. She graduated from Willis High School in 2020, serving as the clarinet head section leader for two years. In 2021, Madison served as a visual tech in the Bearkat Marching Band and as the Historian in the Alpha Omicron chapter of Tau Beta Sigma, a co-ed sorority dedicated to helping local bands and the community. In 2022, she will continue to serve as the TBS Historian alongside her role as Student Assistant in the Bearkat Marching Band. Madison studies clarinet as her primary instrument under Dr. Patricia Card and also plays the saxophone. She has performed as a member of SHSU's Concert Band and Symphonic band, the Jazz Lab Band, and the Angry Orange Brass Band at various basketball games.
Will Saumell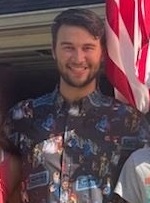 William Saumell is a History Major at Sam Houston State University. He Is from Huntsville, Texas and graduated from Huntsville High School. He is a member of Phi Mu Alpha, and he hopes to continue his education to become a Professor of History like his Father.
Elijah Simbajon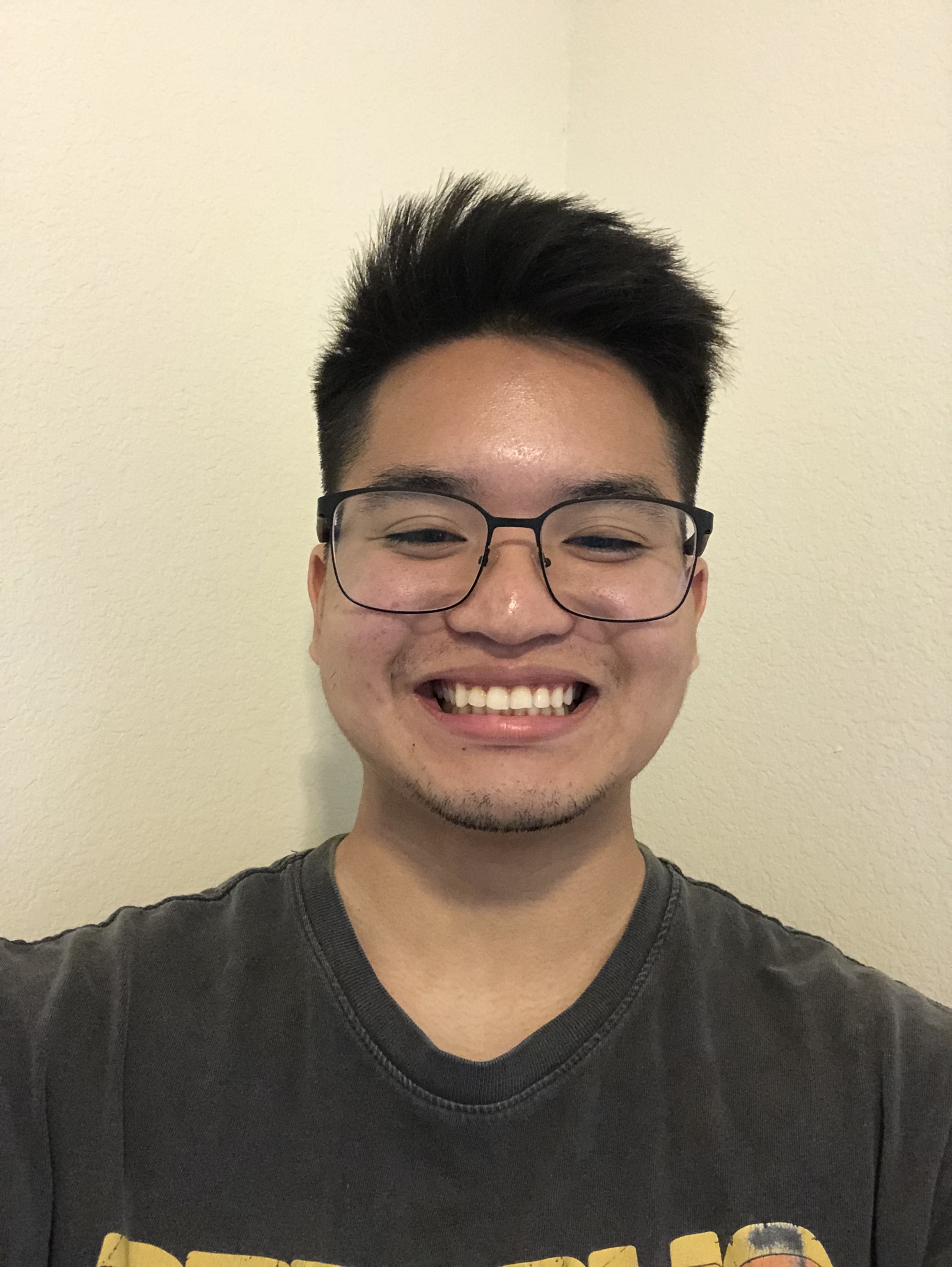 Elijah Simbajon graduated from the Shadow Creek High School class of 2020 and is currently in his third year at Sam Houston State University. He is a Music Education Major focusing on trumpet under the guidance of Mr. Randy Adams, Mr. Steve Warkentin, Dr. Amanda Pepping, and Mr. Brian Fincher. Elijah has performed with the SHSU Symphonic Band and has toured with them in the 2022 CBDNA convention. He has also played lead and split-lead trumpet for the SHSU Jazz Lab Band and Angry Orange Basketball Band. Moreover, Elijah has played trumpet for gigs in the Houston area, spanning to Conroe. Elijah previously served as visual tech for the trumpet section during the 2021 fall semester. He will serve as Student Assistant for the BMB's 2022 season and looks forward to hearing all sorts of fun music. After graduation, Elijah plans to teach and play music at any level.
__________________________________________________________________________________________________________________
2021 Visual Techs
T'eRicka Davenport - Flute
Jocelyn Renteria - Flute
Kelly Garrity - Clarinet
Julio Lopez - Clarinet
Daniel Hernandez - Sax
Brandon Bashaw - Low Reeds
Gabriel Austin - Trumpet
Kevin Mendoza - Trumpet
Shayla Smith - Trumpet
Mackenzie Cook - Mellophone
Julio Hernandez - Trombone
Carlos Urbina - Trombone
Garrett Sorem -Baritone and Sousaphone
---
2021 Music Techs
Sarah McMartin - Flute

Lauren Jensen - Flute

Claudia Fuenmajor- Clarinet

Erick Pacheco Sandoval - Clarinet

Daniel Hernandez - Sax
Brandon Bashaw - Low Reeds

Blake Bishop - Trumpet




Evan Wells - Trumpet




Victor Gutierrez - Trumpet

Rebecca Bailey - Mellophone

Carlos Urbina - Trombone

Julio Hernandez - Trombone

Luke Drowatzky - Baritone and Sousaphone
---
2021 Drum Line Techs
Tim Batchelor - Co-Captain and Snare Section Leader
Joshwa Sifuentes - Co-Captain and Tenor Section Leader
Hollie Dibrell - Bass Section Leader
---
2021 Color Guard Techs
Clara Bradshaw - Co-Captain
Mackenzie Croom - Co-Captain