Cheryl J. Eschenfelder, MA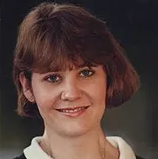 Cheryl J. Eschenfelder, MA
Lecturer, Co-Director Online Program
Email: jrn_cje@shsu.edu
Office: Dan Rather Communications
Rm 212
---
Cheryl J. Eschenfelder has worked as a news and features reporter, editor, designer and public relations specialist in East Texas and the Gulf Coast.
Experience
Eschenfelder joined the MCOM faculty in 1997, while working as the features editor at The Huntsville Item. She returned to MCOM again in 2005 and has been instrumental in designing and growing the MCOM Online Program.
Teaching Specialties
Cheryl Eschenfelder teaches courses in desktop publishing, news editing, and features and news reporting.
Research Interests/Recent Publications, Producations
Eschenfelder's research interests include the impact of entertainment, technology and popular social culture on the credibility and dependability of news agencies and news and features writers. She has published, edited and contributed numerous news and features stories and creative writing pieces to news agencies, academic journals and radio news outlets.
Current writing projects include: "Postcards From the Other Side: A Collection of Poetry" and "Walk on Faith: A History of Texas Immigrant Churches."
Education
Sam Houston State University
M.A. in Creative Writing
Dissertation: Other Places, Other Lives: A Song Cycle
Sam Houston State University
B.A. in English
Areas of Concentration: Creative Writing, Journalism, Editing
Minor: Philosophy