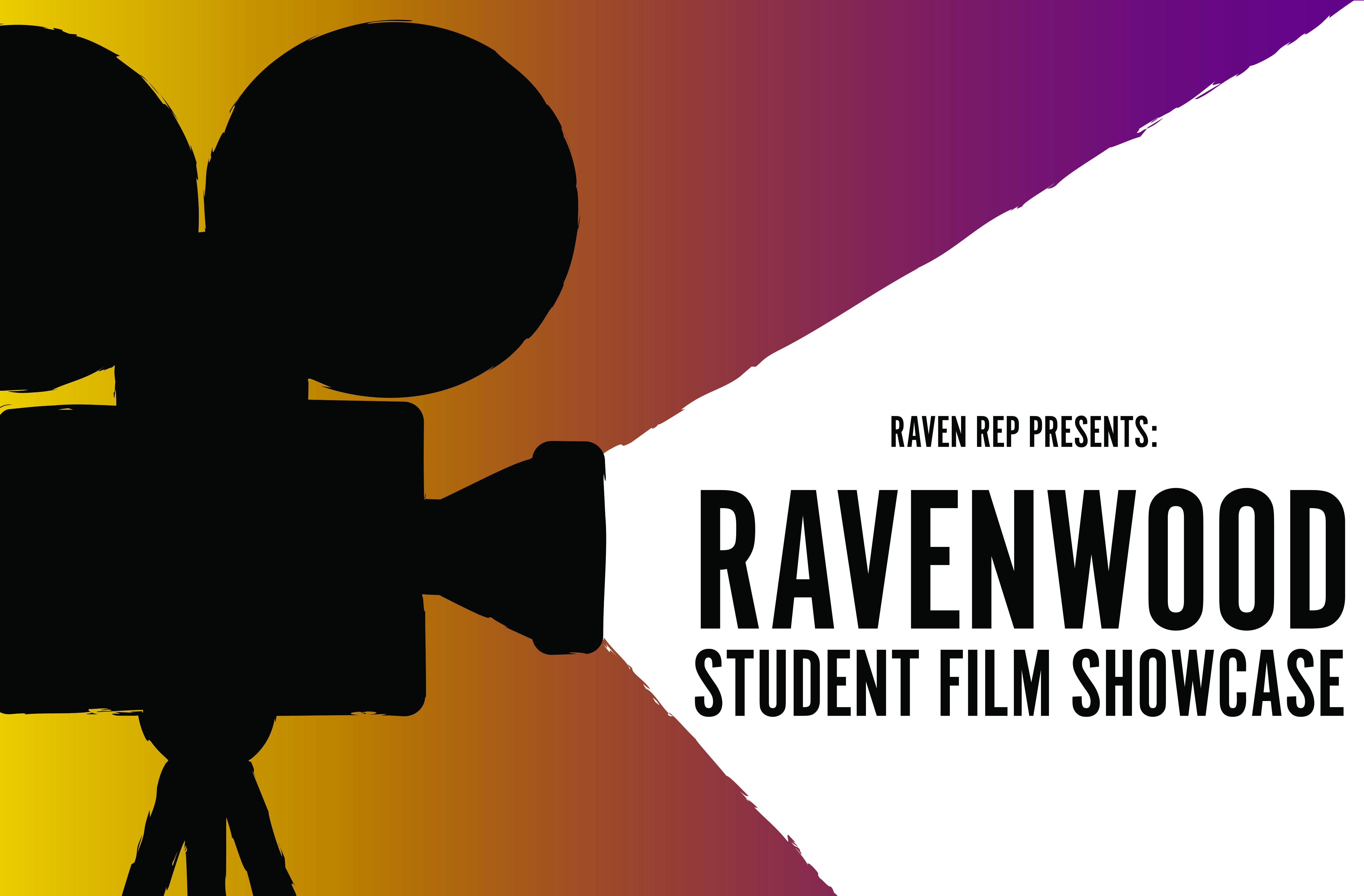 June 30, 2019 | 7:00 p.m.
Gaertner Performing Arts Center, Recital Hall
Raven Rep presents the Ravenwood Student Film Showcase. Featuring student films across a variety of genres that excel in creativity and expressiveness. Come and enjoy a night of short films!
MEET FACULTY CURATOR Grant Wiedenfeld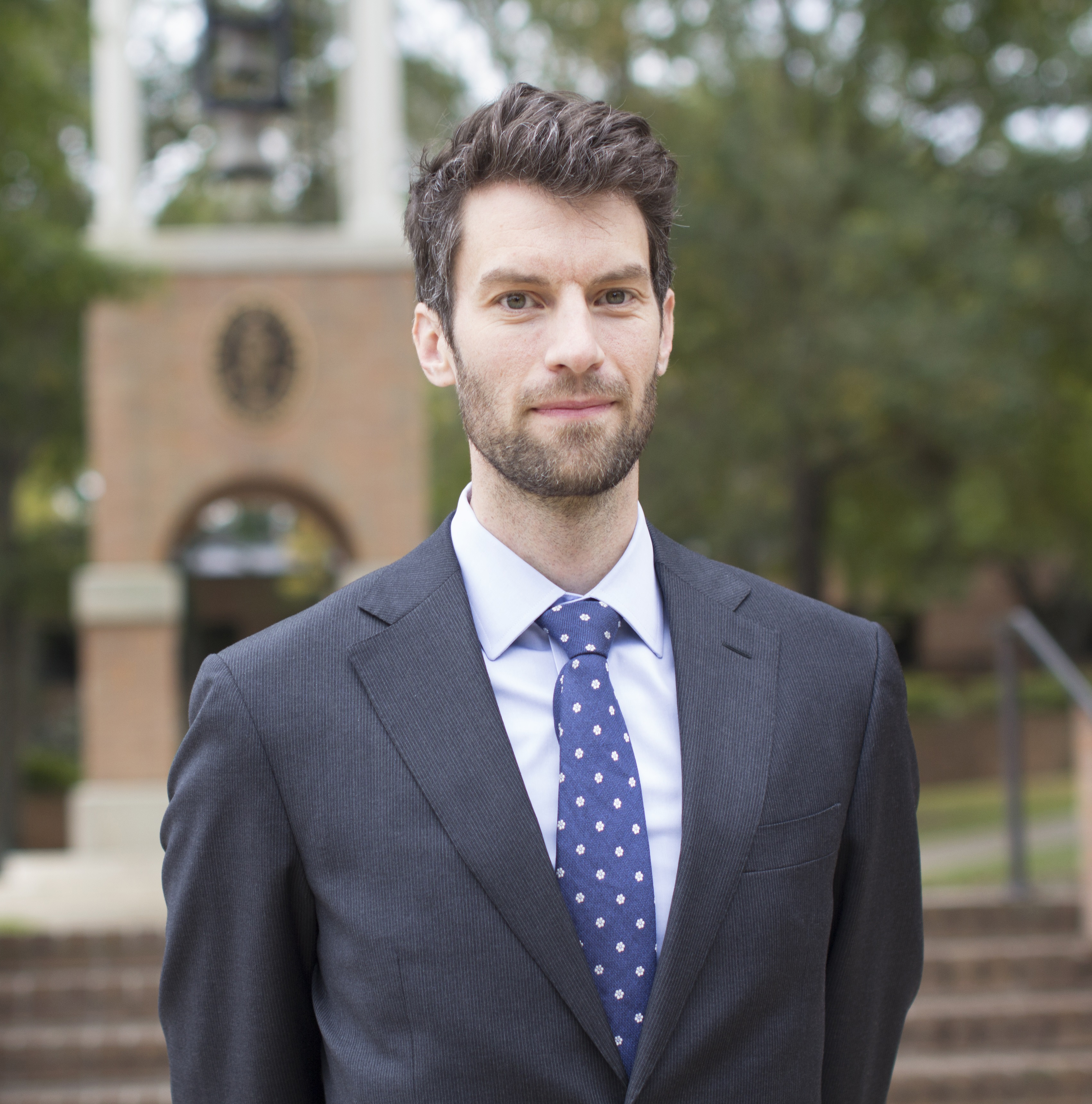 Grant Wiedenfeld holds a PhD in Film and Media Studies from Yale University, and an MFA in filmmaking from the University of Wisconsin–Milwaukee. He has published historical research on D.W. Griffith and early cinema, as well as criticism on André Bazin. He has reviewed films for
Offscreen
,
Film Criticism
,
The Los Angeles Review of Books
, and
Senses of Cinema
. At Yale he curated an avant-garde film series, as well as a program of French experimental films that traveled to Iowa and Wisconsin. His own films have been shown at the London Film Festival, Media City Film Festival, Pratt Institute, and elsewhere. He is Assistant Professor of Media and Culture in the Department of Mass Communication at Sam Houston State, where he coordinates the minor program in Film & Media Studies.
---
PROGRAM

(~1 Hour, subject to change)
---
BOOM OP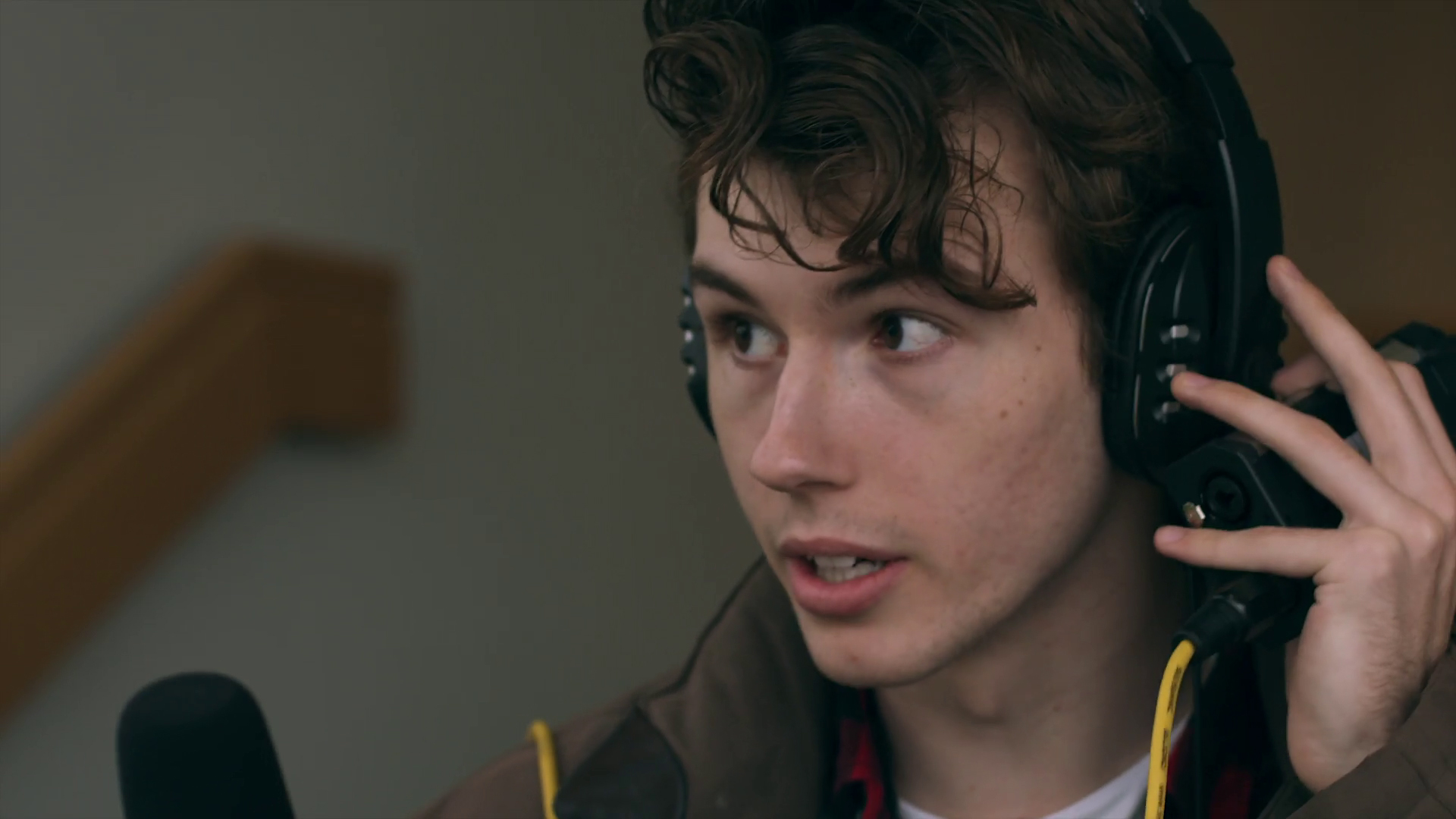 An inexperienced boom operator causes havoc on set with his unprofessional behavior. Directed by Cooper Niedecker, with director of photography and film editor Diego Astorga, starring Cooper Niedecker and Trey Seaba. 6 min.
---
COUNTDOWN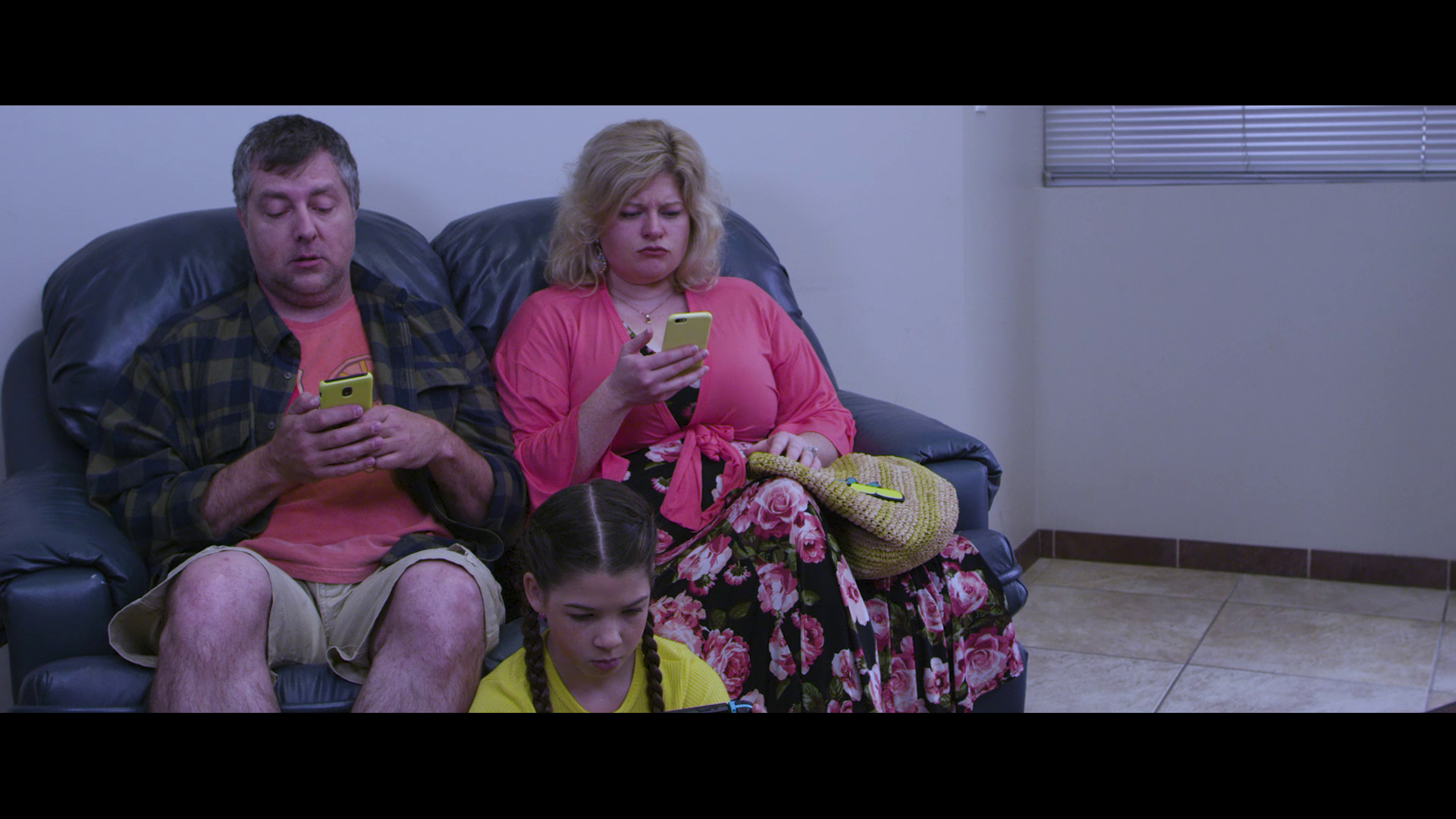 More action and suspense than you ever imagined in a waiting room. A film by Ruairi O'Brien. Assistant director Jordan Brown. Starring Darren O'Brien, Chip Davison, Krystel Seier, Grace Gonzalez, and Korin O'Brien. Crew includes Antonio Zamarripa, Gavin Tovar, Arturo Galindo, Mari Tortorice, Rodrigo Torres, Korin O'Brien, Zachary Livingood, Rhiannon O'Brien, and Skylar Anderson. Music by Ruairi O'Brien and Purple Planet. Story by Ruairi O'Brien, Anthony Duplantis, and Lewis Edwards.​ 9 min.
---
WHITE APATHY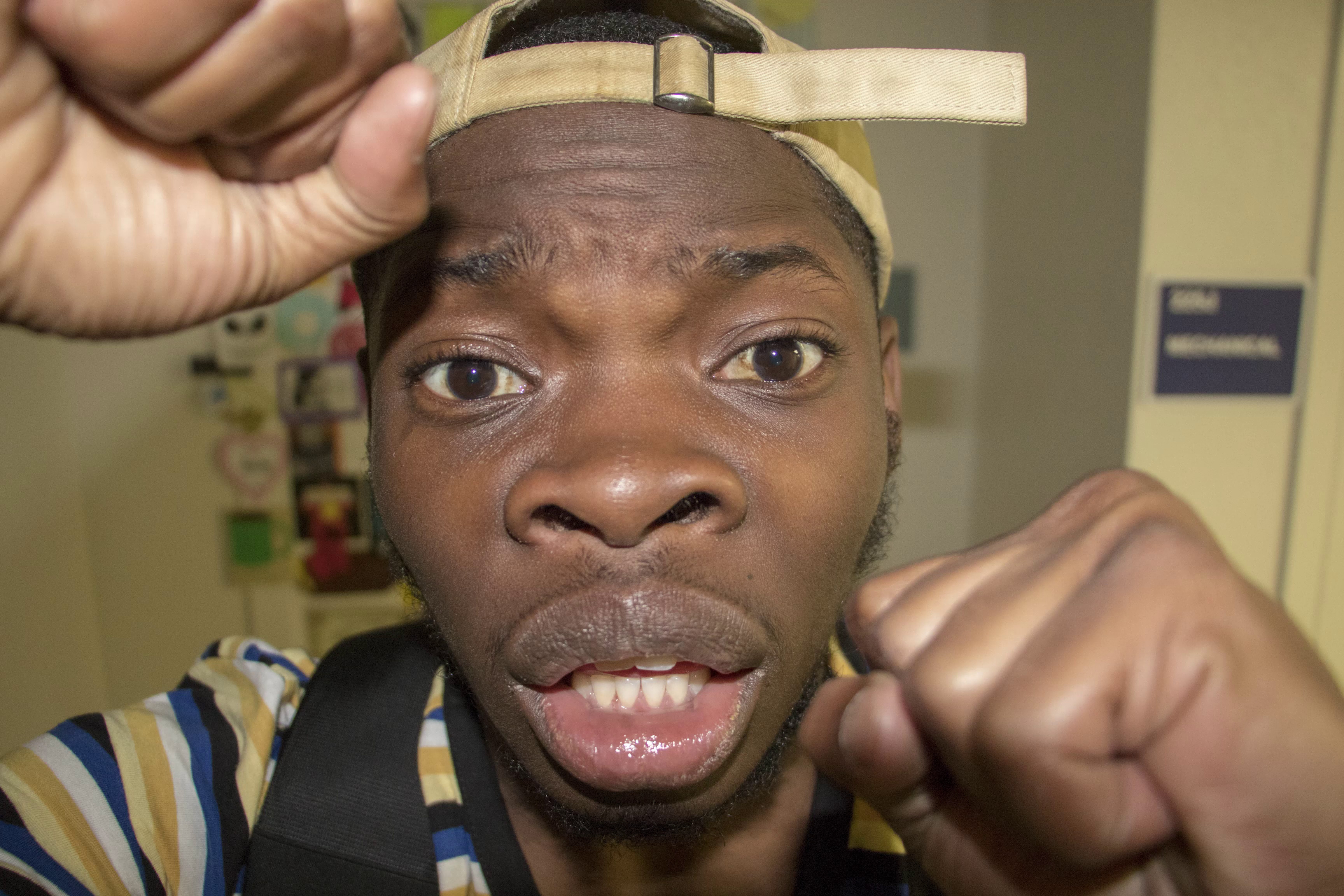 A haunting thriller about the cost of white apathy in modern American society - told only in still images. Written and directed by Benjamin Jefferson. Starring Bertrand Best, Jackson Chamblee, and Megan Weeks. 2 min.
---
RESTROOM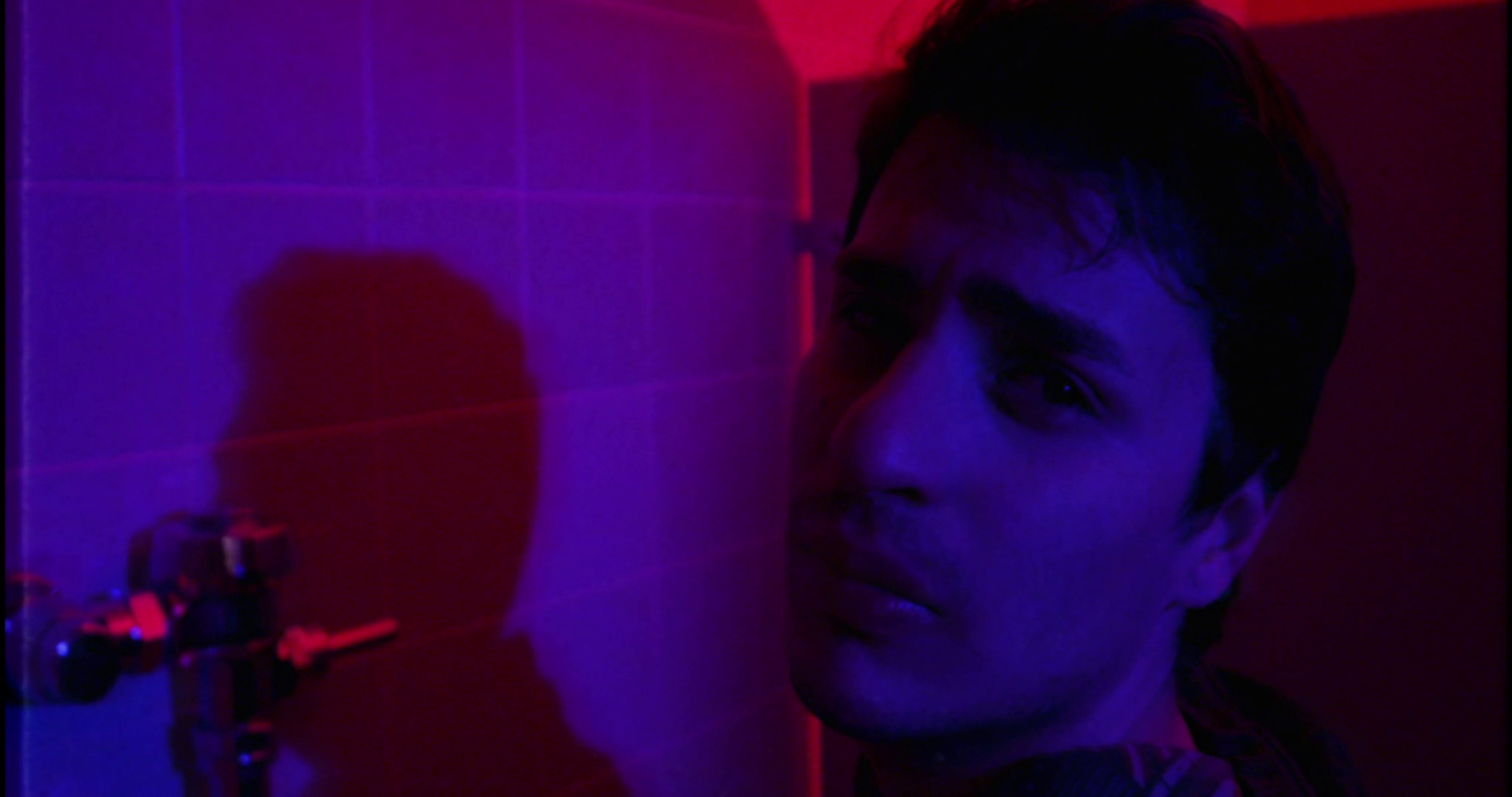 A man walks into a restroom and goes through several strange events. He might never want to go to the restroom ever again. A film by Skylar Anderson. Starring Gaving Tovar, Elizabeth Stevenson, Ruairi O'Brien, and Skylar Anderson. Crew includes Gavin Tovar, Ruairi O'Brien, and Rodrigo Torres. 3 min.
---
TIMING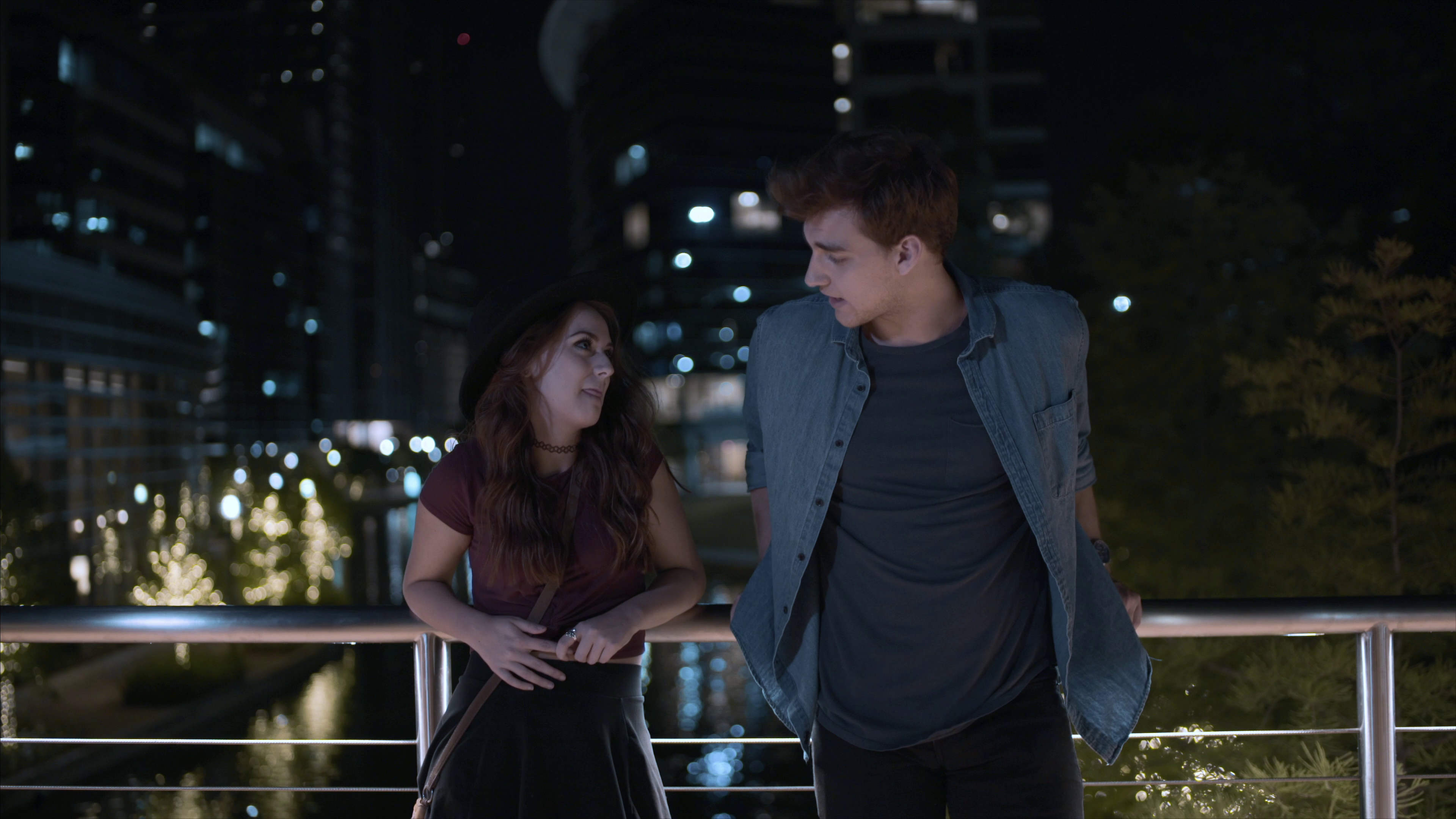 On the eve of a new semester, two college students hit it off at party before realizing that opportunity strikes at the strangest of times. ​Directed by Samuel Ray and Rodrigo Torres. Starring Grant Giles and Faith Fryer. Executive Producer Dallas Gonzales. Crew includes Antonio Zamarripa, Skylar Anderson, Jordan Brown, Ruairi O'Brien, Chris Cinquemani, Sakibul Neeloy, and Matt Fitch. 11 min.
---
THE FEMALE MIND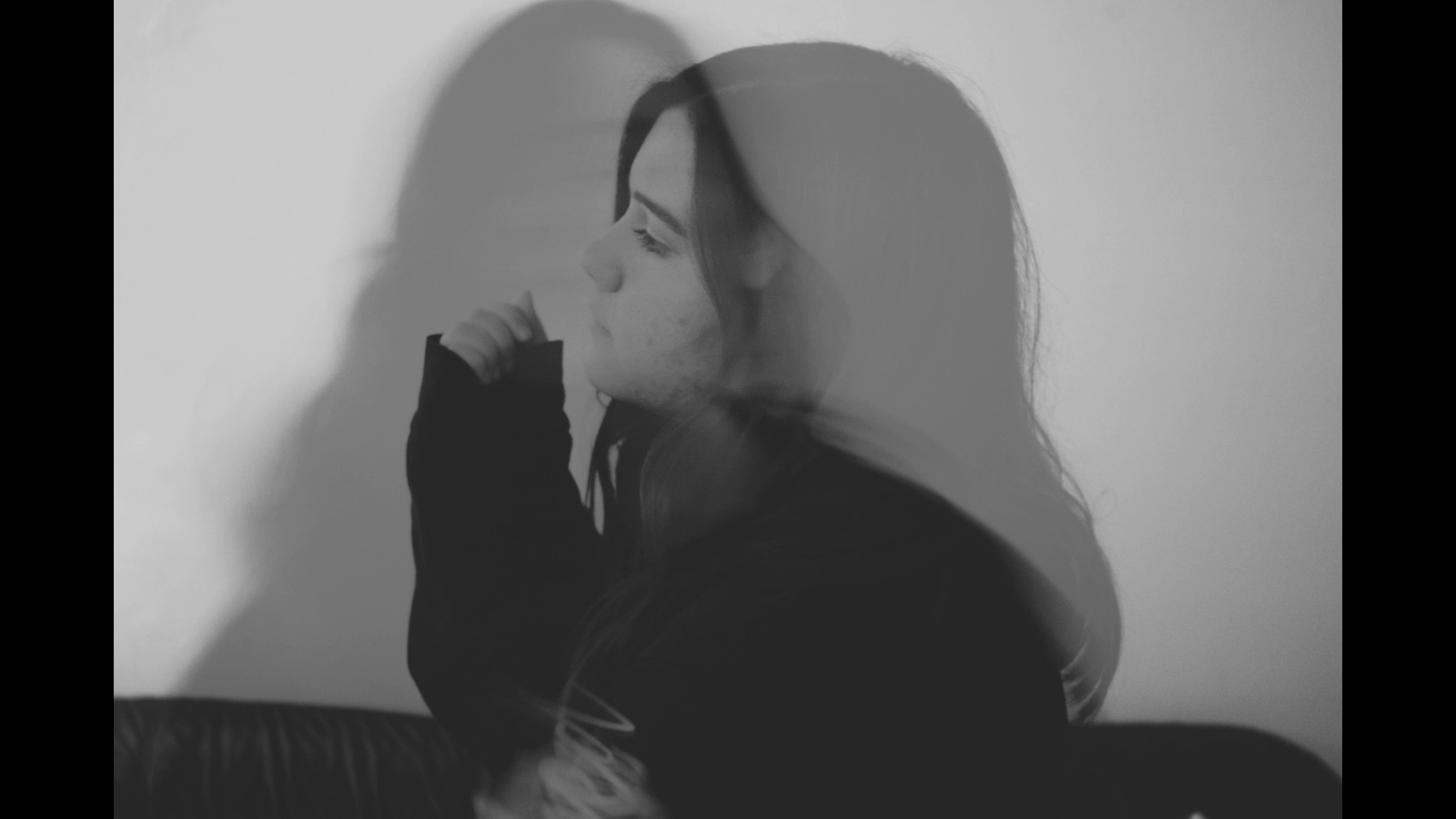 Relient K frontman Matthew Thiessen once described the female mind as being a "complex infrastructure." This film seeks to examine the many levels of that very infrastructure by employing the use of entirely photographic images and atmospheric soundscapes. A film by Julie Arensdorf. Featuring Julie Arensdorf, Michael Clouston, Levi Mix, TJ May, John Arensdorf, Trace Doyle, Liam Arensdorf. 3 min.
---
REMINISCING: THE STORY OF PAT AND VINCE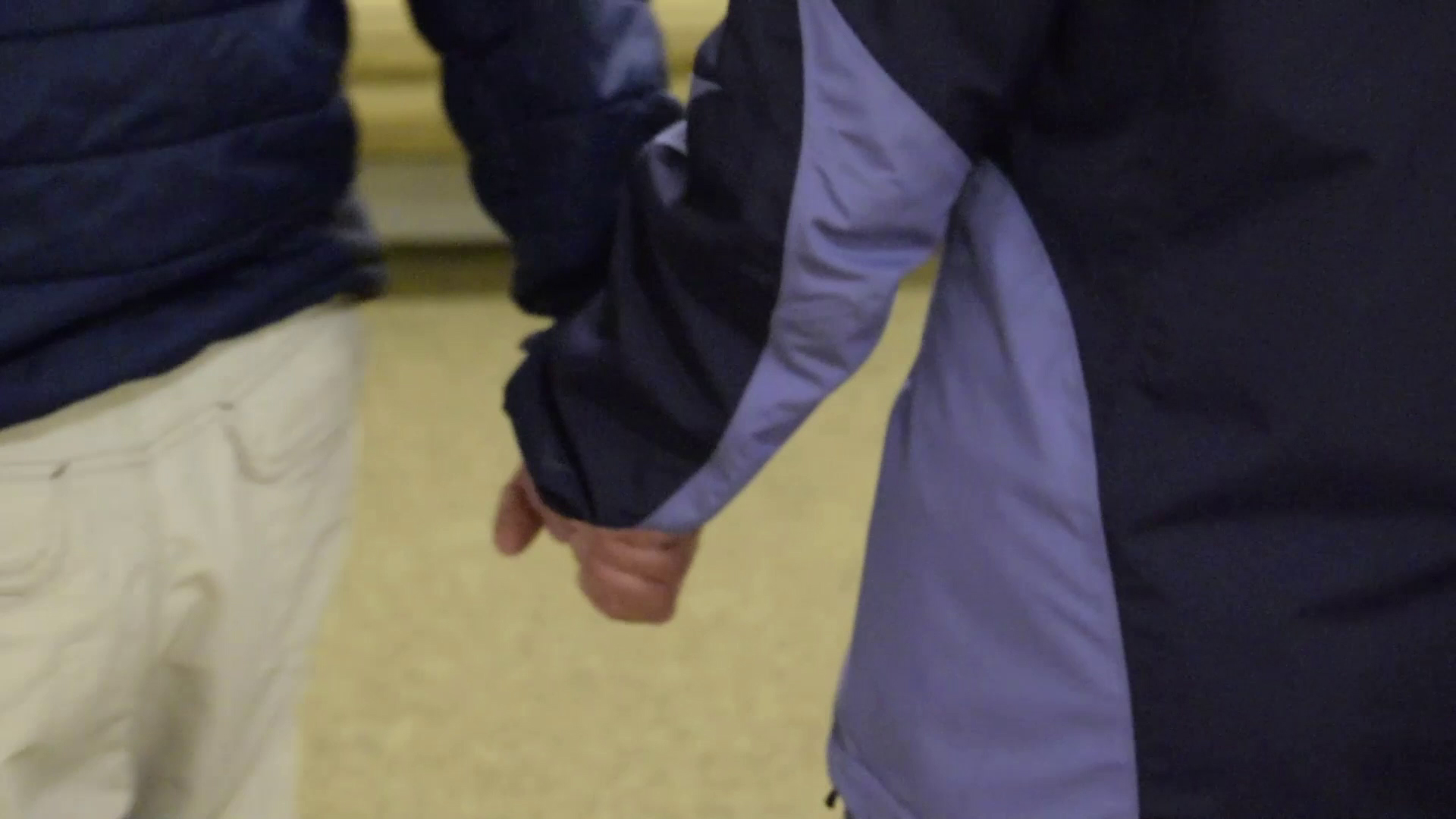 Pat Falbo was diagnosed with Alzheimer's Disease in 2012. Her husband, Vince Falbo, was her primary caretaker until she was moved to a permanent memory care facility in 2017. Vince has built a support system in the rock climbing community in an effort to cope with his wife's illness. Directed and produced by Clara O. Rondon. Crew includes Tara Ballew, Amy Huerta, Taylor Killebrew, and Jacob Vincent. 10 min.
---
WITH YOU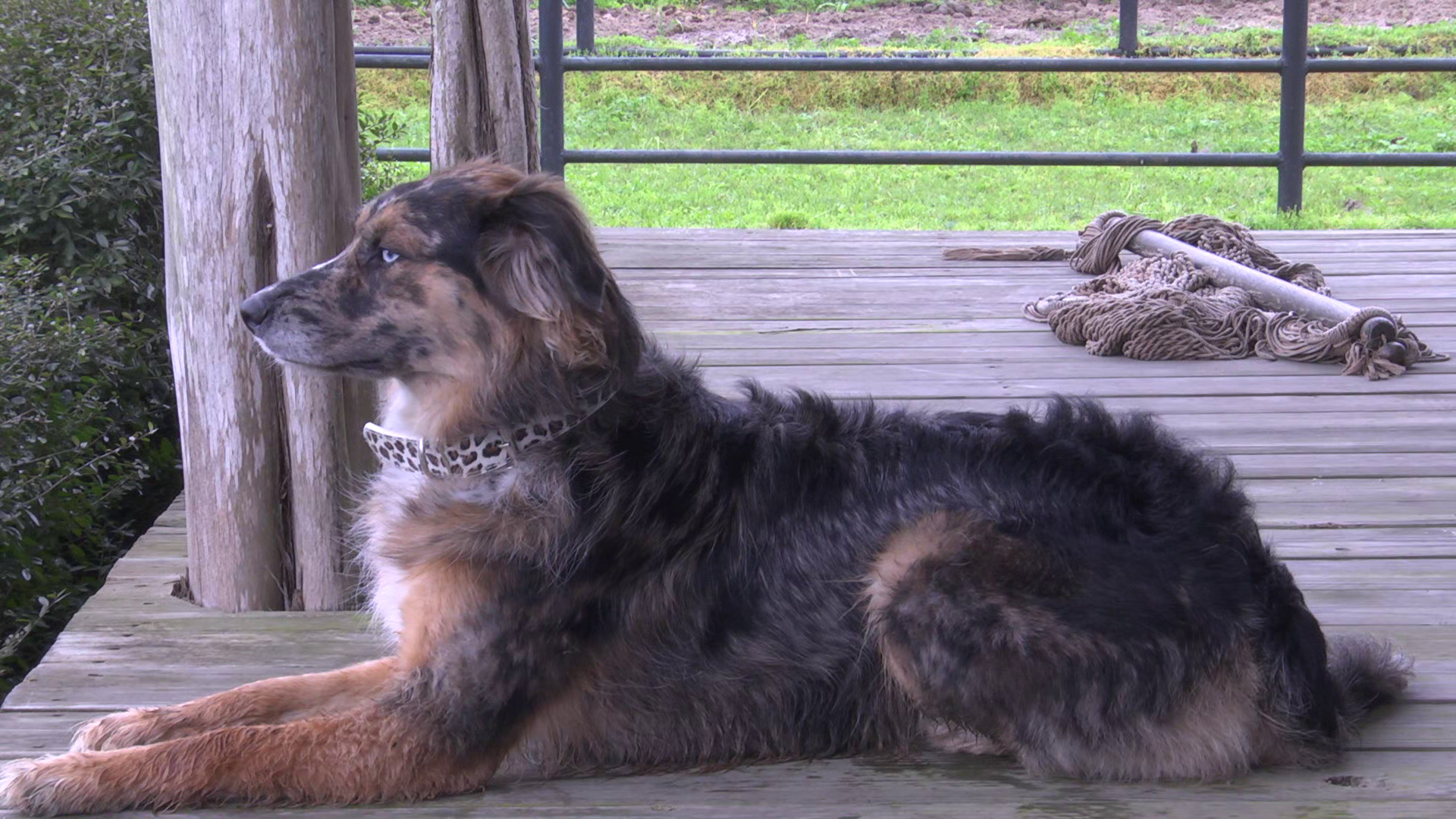 In this short film, a dog has run into a predicament. She wants to play ball, but her owner is super busy! Will her human take a minute from her schedule to play ball? Or will she be left hanging with droopy ears? Edited by Cameron Boedeker, directed by Ryan Welch. Featuring Cameron Boedeker and Ryleigh Greyson. Crew includes Hannah Neuhoff and Xavier Lofton. 4 min.
---
LAST GAME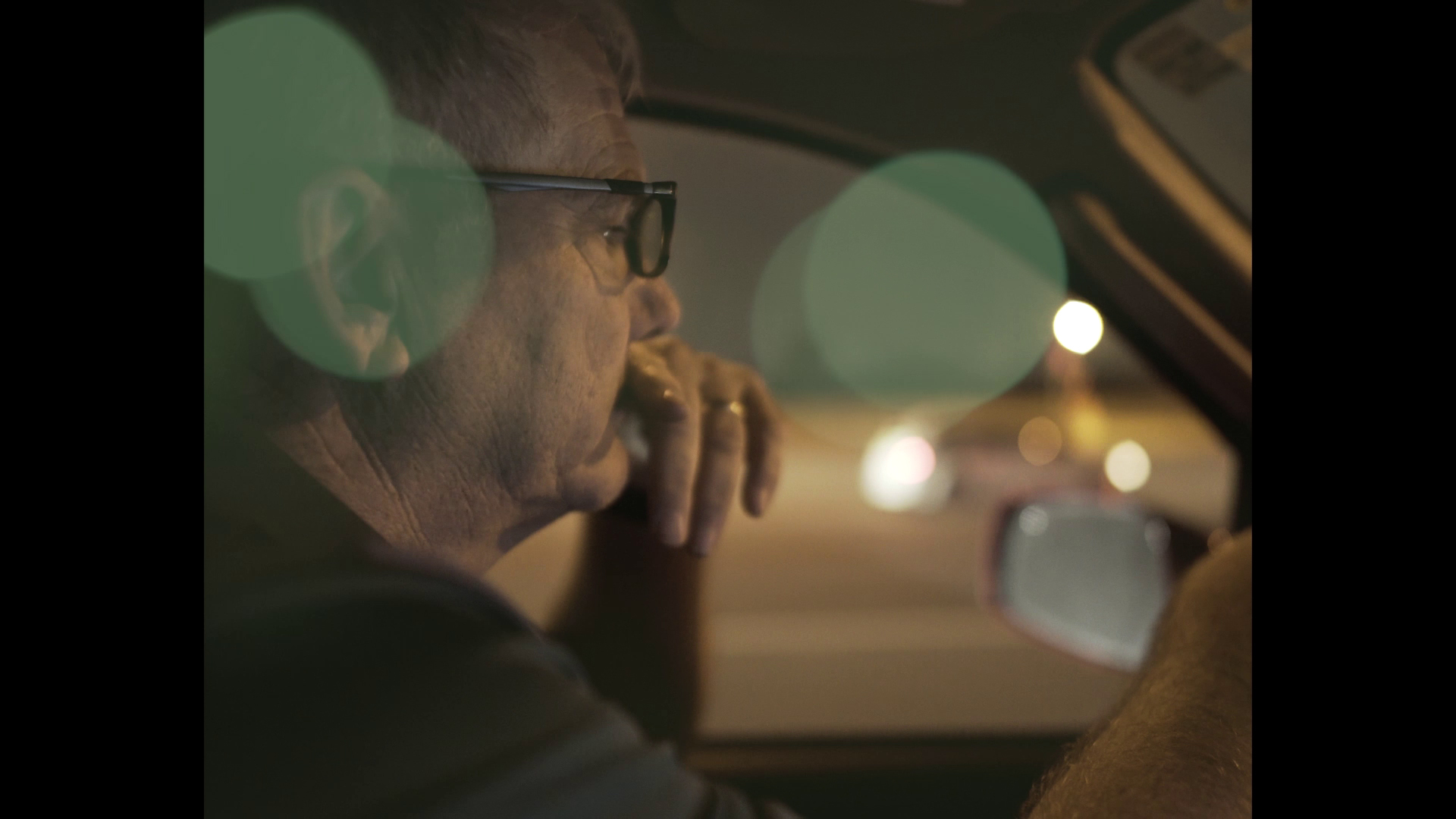 After his final game, a basketball coach reflects on his career as he locks up the gym for the last time.​ A film by Matthew Fitch. Starring Jeff Fitch. 8 min.
---
Ravenwood