Coming Up in CAM
Read about our upcoming performances and other events.
For press release inquiries, email marketing@shsu.edu.
---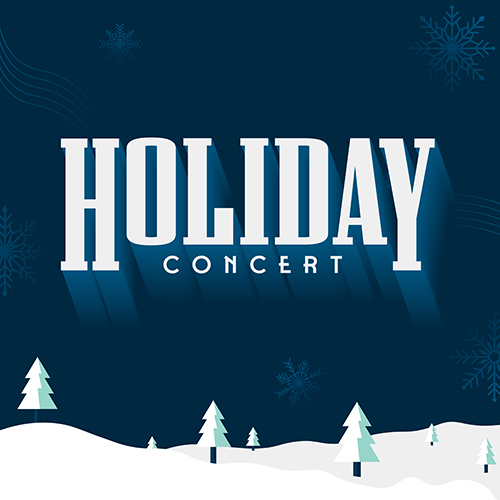 The holidays are here! Share in the joy of the holiday season with a night of festive fun and sing-a-longs for the whole family, featuring School of Music choirs, Symphony Orchestra, and more!
---
Bid adieu to Fall '22 with an evening of dance works by SHSU faculty and guest artist, Takehiro Ueyama, originally from Tokyo, Japan. Plus, our last Jazz Ensemble performance of the semester and an art exhibition celebrating the work of our seniors in studio art, photography, and animation.
---
CAM Community News
Sharing the stories that make us who we are — creative, active, and meaningful.
Have a story idea? Email marketing@shsu.edu.
---
Assistant Professor Carolyn Moore was recognized at the Annual Governor's Criminal Justice Volunteer Service Awards for expanding her teachings beyond the classroom and providing an expressive outlet for adolescents. She, along with students in the School of Music and in conjunction with the Windham School District, provides incarcerated youths with music therapy as part of the Youthful Offender Program.
---
Shaking up the stage at Houston's Alley Theatre and showcasing the talent recognized and refined by Sam Houston State University are Resident Acting Company members Dylan Godwin, Melissa Pritchett, and Melissa Molano.
---
Since leaving Ukraine and coming to Sam Houston State University in pursuit of her second master's degree, Khoptynets has continued to flourish as a musician, having been awarded and recognized in six different competitions with the most recent being second prize in the Franz Listz International Piano Competition.
---