Largest Show In The World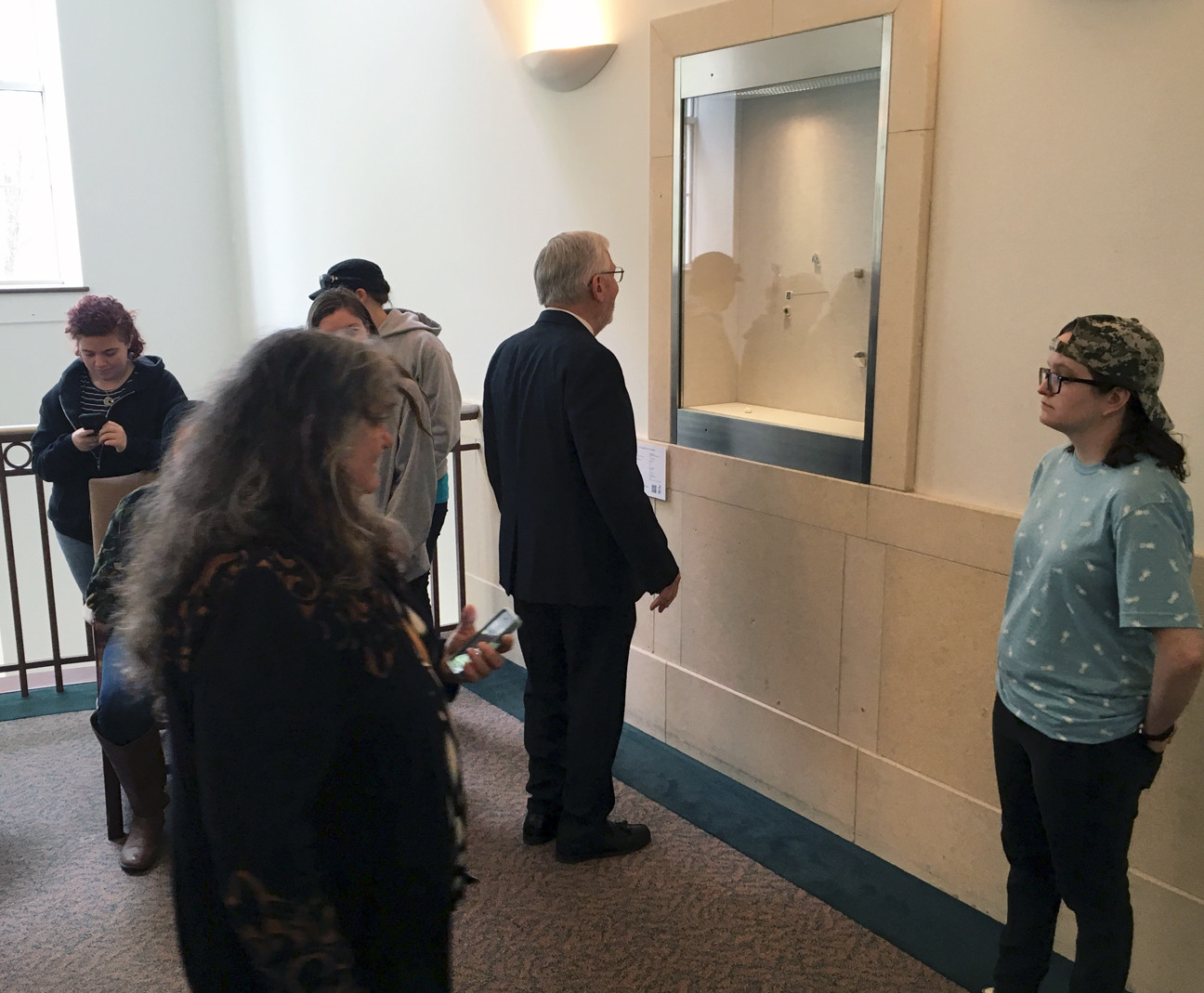 "A Show of Epic Proportions":
Department Of Art Creates Intriguing Exhibit
April 17, 2019
In an unusual place, at an unusual size sits the intriguing exhibition referred to as "The Largest Show in the World", a show of epic proportions, presented by the Advanced Studio class of the Department of Art.
The course is currently being led by adjunct art faculty member Michael Galbreth, which illuminates the exhibition's uncommon yet compelling quality. Galbreth is a member of The Art Guys, a collaborative team of two artists who are well known for their innovative, unlikely and unusual performance events and exhibitions.
With all objects displayed in the exhibition sized at no larger than one inch in any dimension, students of the art department where tasked with creating captivating pieces at a small scale to be presented in the display case of the Bobby K. Marks Administration Building.
Senior studio art major Dylan Cartwright chose to create a small unfired ceramic sculpture of a skull as his piece within the exhibit titled "Temporal"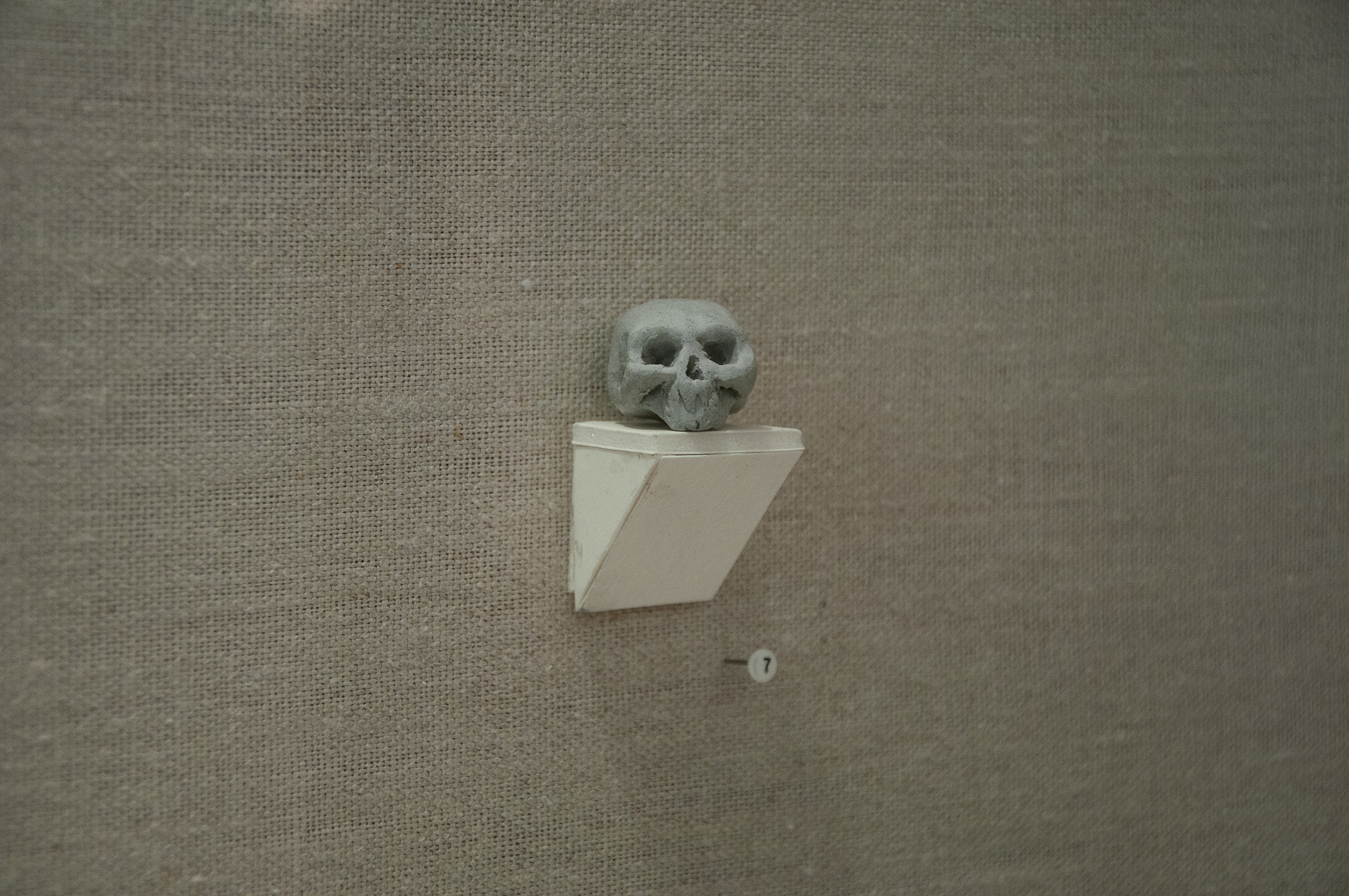 "My piece is called Temporal and the artwork is all about the transient," said Cartwright. "The skull symbolizes the remnant of person that used to be alive and think. Therefore, it is a statement of experiencing the world until it cannot be experienced anymore. I am graduating this semester, so in a way the skull represents me leaving this college experience and going on to the next one.
The rather unique exhibit created quite a stir within the president's building. With Provost Richard Eglsaer among other onlookers gathering to view the eight small yet detailed works of art.
"I think getting into the president's building is pretty neat and adds to 'The Largest Show in the World' idea. It may be a pretty small case but it's in an important building," said Cartwright.
Don't miss out on the exhibition that explores a public space considered unusual for art now through May 1, 2019, on the second floor of the Bobby K. Marks Administration Building.
---
The Largest Show In The World
The College of Arts & Media
815 17th Street, Huntsville, Texas 77340
marketing@shsu.edu | 936.294.2340