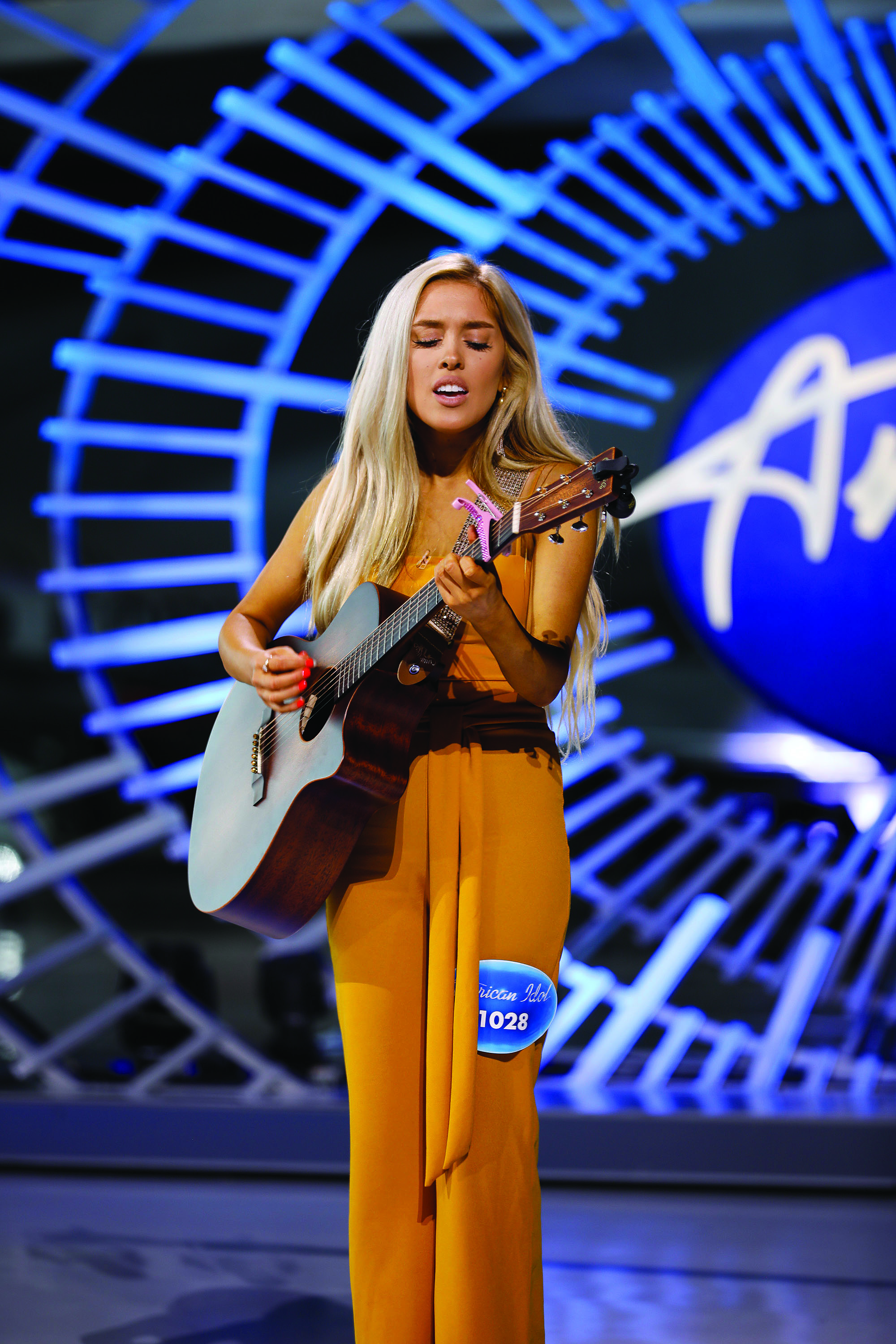 Sam Houston State University is home to a diverse population of learners with unique needs, goals and personal pursuits. The university recognizes that there is not a one-size-fits-all road to a degree and is committed to supporting its students at all points of their academic journeys.
Laci Kaye Booth, a kinesiology and applied exercise science major from Livingston, TX, recently became a household name with her performance on American Idol and her unique, sultry voice. Booth impressed national TV audiences and the Idol judges enough to earn a coveted spot among the show's top five contestants.
While an advanced degree is not a prerequisite for a music career, Booth remained vocal about identifying as both an artist and a college student throughout the show. She was able to follow her passion and continue her education with the support of her family, professors and the convenience of online classes.
"It has been so fulfilling to be able to work on accomplishing two of my dreams," Booth said. "SHSU Online made it so much more convenient for me to pursue my music career."
Booth became a Bearkat after her first visit to campus as a high school student.
---
"I fell in love with SHSU the first time I visited the campus. I knew I would get a great education here."
— Laci Kaye Booth
---
Now a junior, Booth has fulfilled most of her core classes and even earned her class ring.
"With every class passed, I learned self-discipline, time management, among many other things, but most importantly, I learned that if I put my mind to it, I could do it," she said.
Though Booth's instructors and peers were not originally aware of her musical abilities, she was able to complete coursework and audition for American Idol with the support of SHSU faculty.
"In the fall of 2018, I had to miss a few classes due to Idol. My professor, Mr. Dickens was so supportive and encouraging to both my school and music."
These days, Booth is writing her own music and planning a move to Nashville, TN, to follow the careers of her favorite music legends like Merle Haggard, Patsy Cline, and most of all, Stevie Nicks.
"I feel so blessed to have the support that I do. It is seriously one of the best feelings in the world and I will never take it for granted," Booth said. "I just hope to spread love and kindness through my music and to make an impact in the music industry.
No matter where Booth's dreams may take her, be it Huntsville, Nashville or Hollywood, SHSU Online allows her the flexibility to pursue all of her passions.