New Academic Year Unfolds With President's Address
Aug. 27, 2021
SHSU Media Contact: Emily Binetti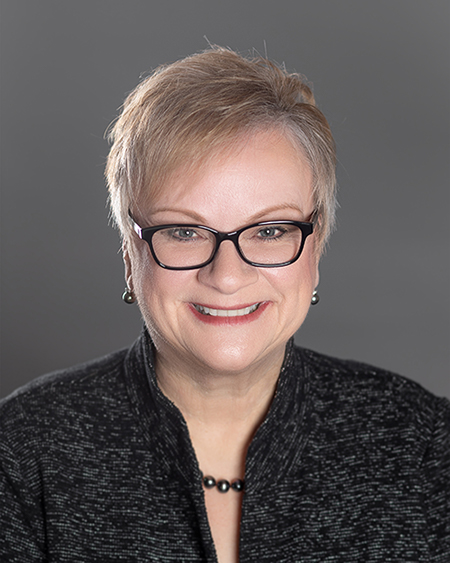 Sam Houston State University President Alisa White launched a new academic year speaking to members of the campus community at the annual Faculty and Staff meeting on Aug. 26.
Recapping some of the past year's highlights and providing insight into plans for the university's future, White's presentation began with a video recap from the 2020-2021 year.
The president introduced and thanked members of the university cabinet and newly formed expanded cabinet. She also expressed gratitude for staff in the president's office, leadership of the Faculty Senate and Staff Council and to all who overcame tremendous challenges due to the pandemic.
"Thank you for thinking creatively to help students get through the year. I stopped many as I walked around campus last year and asked them how they were doing, and they often told me the faculty kept them going. I heard similar stories about staff who helped students manage their concerns outside the classroom," White said.
Several accomplishments of faculty and staff from last year were mentioned by White, as well as new degree programs to better serve students and workforce needs.
From the pandemic to the freeze last winter, White addressed the challenges the university has faced and thanked the many teams and departments for their dedication in keeping the campus community safe.
In enrollment, White shared the latest numbers in total headcount for enrollment (down 1.5 percent) and student credit hours (down 2.6 percent), recognizing the declines most universities across the nation have faced.
"These numbers may go up a bit as we get closer to the Census date, but our story is much better than it could have been given the tough time our students had last year," she said.
Looking ahead, White mentioned her plan to refine a university focus on strategic priorities. This effort will include conducting focus groups, examining the university environment and implementing a new strategic plan. White also highlighted the continuing priority to make the university more inclusive and equitable.
"This must be a year of progress as we seek to recruit and retain students and employees who represent our broader communities and with intention, we can foster an environment of equity and inclusion," White said.
Another top goal mentioned—increased communication with the campus community. The president said she aims to make communication a larger university focus and find resources to support those efforts.
The annual meeting concluded with White honoring select faculty and staff for their years of service as well as the 2021 Faculty Excellence and Staff Excellence award recipients and the faculty members selected to receive 2021 Regents Awards, Helena Halmari and C. Renee James.
- END -
This page maintained by SHSU's Communications Office:
Director of Content Communications: Emily Binetti
Communications Manager: Mikah Boyd
Telephone: 936.294.1837
Communications Specialist: Campbell Atkins
Telephone: 936.294.2638
Please send comments, corrections, news tips to Today@Sam.edu