Honoring The 2021 Staff Excellence Winners
June 30, 2021
SHSU Media Contact: Wes Hamilton
President Alisa White (center) recently recognized the 2021 Staff Excellence Award recipients. They are (from left) Jeanine Bias Nelson, Elliott Cochran, Kathleen Gilbert, Dustin LeNorman, and Edward Tivador
---
Five Sam Houston State University employees who have demonstrated excellence in service, proven commitment, commendable performance, and a high level of motivation have been selected as recipients of the 2021 Staff Excellence Award. They are Edward Tivador, of the Office of Research and Sponsored Programs; Dustin LeNorman, of SHSU Athletics; Kathleen Gilbert, of the College of Health Sciences and the SHSU Food Pantry; Elliott Cochran, of SHSU Online; and Jeanine Bias Nelson, of the Office of Institutional Diversity and Inclusion.
Staff members are selected based on nominations by their peers, supervisors, and members of the SHSU faculty. In addition to a plaque of recognition, each recipient will be awarded a $2,000 bonus.

Each year the university invites the Bearkat community to nominate staff members who have consistently demonstrated excellence. The nomination period begins in February and ends in April. A committee reviews the nominations and selects winners to be honored at the Annual Faculty/Staff Meeting and receive a financial stipend. To see the complete list of previous winners, visit https://www.shsu.edu/dept/hr/past.html.
---
Edward Tivador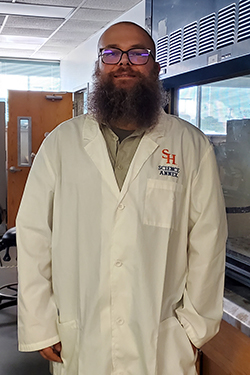 Tivador serves as the vivarium manager for the Office of Research and Sponsored Programs. Everything that comes or goes through the doors of the Science Annex building passes through Tivador for approval as he facilitates communication between researchers and other necessary branches of authority and SHSU. Tivador says the goal of his job is to keep the research animals safe and comfortable.
"Being recognized by your colleagues is very meaningful because it carries an added level of importance when the people, who recognize you see what you do on a daily basis," Tivador said.
What do you love about your job?
"I love animals, so the animal care and interaction are what I love about my job," Tivador said. "Seeing a successful colony thriving and growing is very rewarding to me. This is where my passion for animal husbandry and all my personal animal care experience really pays out. I also love that people from all over the university come to me with animal related questions and stories."
What do you love about SHSU?
"I did considerable research in selecting a graduate program about 10 years ago and SHSU came out on top, so I moved 2000 miles from Madison, Wisconsin down to Huntsville, Texas without knowing a soul. The gamble paid off," Tivador said. "I love the sense of community that the school fosters and the pride people have in SHSU. Just look on the road, you can't go anywhere in east Texas without seeing Sam bumper stickers."
Comments supporting his nomination include:
"Ed has shown unwavering dedication to his job since taking the position five years ago. Overall, the facility operates at a level that is orders of magnitude better than when he took over."

"The research animals in this facility receive a level of care that a loving pet owner would provide their personal pets. This shows Ed's dedication and love for animals, their welfare, and the reputation of SHSU as a responsible steward of research organisms."

"I have never witnessed a more honorable level of dedication, service and loyalty to Sam Houston State than that displayed by Ed during the recent winter storm that knocked out power and water to most of Texas. Ed worked with facilities to supply power to a space heater that kept the animal room warm. He even slept in the facility (rarely leaving) until power returned so that he could continuously monitor the wellbeing of the research animals."
---
Dustin LeNorman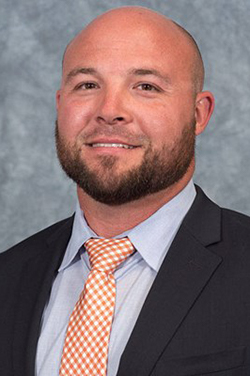 LeNorman serves as the associate athletic director of Sports Medicine for SHSU Athletics. He is responsible for developing and supporting a holistic healthcare program for SHSU student athletes which allows them to be successful on and off the field. LeNorman leads and supports a team of 12 athletic trainers who are highly skilled allied healthcare providers. His work during the pandemic stood out as a huge help to ensuring the health and safety of student athletes and the campus community.

"I am completely honored and humbled to have been recognized by my colleagues," LeNorman said. "The past year has been challenging for everyone, and I want those that nominated me for this award to know that none of our successes over this past year were possible without each one of them."
What do you love about your job?
"The ability to support student athletes through all phases of an injury process (prevention, evaluation, rehabilitation, and return to play), culminating in watching them be successful in competition, the classroom, and life," LeNorman said.
What do you love about SHSU?
"As an alumni, SHSU is home," LeNorman said. "The sense of family and service are what set Sam Houston apart. As someone who has always worked in a servant role, I do believe SHSU truly values and develops students to be future servant leaders."
Comments supporting his nomination include:
"During all things pertaining to COVID-19, Dustin has been our gatekeeper. He works tirelessly keeping our staff and student-athletes in our department updated and safe."

"Dustin's number one priority and motivation is to make sure the student-athletes at Sam Houston State get to play the sport they love and do it in a safe and healthy manner."

"Dustin has gone above and beyond this season with the challenges of COVID-19. His efforts allowed the vast majority of student-athletes to experience a relatively normal year within athletics, when everything else was entirely abnormal."
---
Kathleen Gilbert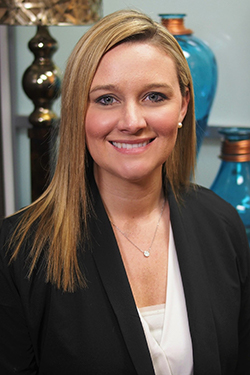 Gilbert was recently promoted from project coordinator and adviser to director of the SHSU Food Pantry. Working with the Food Pantry team, Gilbert brings awareness to and works towards ending food insecurity at Sam Houston State. The purpose of the Food Pantry is to support students who struggle with food insecurity, to encourage an educational understanding of food insecurity, and to provide a space for students to volunteer and network with their peers.
"I am beyond honored to be recognized by my peers," Gilbert said. "I sincerely thank you for seeing the value and our efforts in the Food Pantry's work in assisting the SHSU and Huntsville community in ending food insecurity and ensuring success for all."
What do you love about your job?
"What I enjoy about my position is I have the chance every day to come to work and make the difference in someone's life," Gilbert said.
What do you love about SHSU?
"SHSU is not just the place that I work, it is my community and my home," Gilbert said. "What makes up a community and home, are the innovative, talented, and caring individuals I have the chance to collaborate and engage with on a daily basis."
Comments supporting her nomination:
"Kathleen is a driven individual who will succeed at any opportunity or barrier placed before her. She has reached out to companies and organizations further than what is local, to build a more sustainable resource facility for the SHSU community."

"Kathleen got the Food Pantry off the ground and running like a well-oiled machine. From a small corner of an old building, where people hardly knew what it was, to an established and dedicated building that is frequently visited by many in the community."

"Kathleen established a variety of strategic partnerships including HEB, the Houston Food Bank, and Aramark and connected the SHSU Food Pantry to other community resources. Through these partnerships and other donations, the pantry is regularly stocked with healthy food options including fresh produce and refrigerated dairy products. The pantry website has been enhanced to include donation opportunities, food distribution dates, recipes, cooking tips and social networking opportunities for students to be encouraged and engaged."
---
Elliott Cochran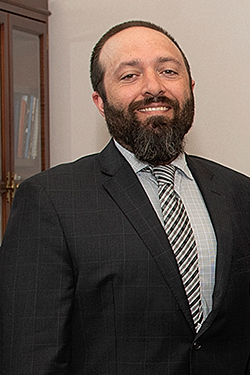 Cochran is an instructional designer for SHSU Online. He serves as a lifeline for professors to support online students and engage them in the virtual classroom in a way that matches in person experiences. Since 2019, Cochran has overseen 126 online courses in the College of Criminal Justice alone. His work requires a dedication to technology and developments in the field of distance learning, but also an ability to translate those practices and guidelines to faculty members in a meaningful, understandable way.
"For many instructors, these courses represent part of their life's work, and for them to trust me with the process of conveying that work into an online course is very humbling," Cochran said. "It means everything to me to be recognized by my colleagues because my goal is to make instructors' lives easier and allow them to focus on their teachings, while I help them implement their online components."
What do you love about your job?
"What I enjoy the most is communicating with my faculty in the College of Criminal Justice to make their online teaching experience as enjoyable and relaxed as possible" Cochran said. "Anyone can teach online, and by doing so, it opens the reach and impact of their teachings exponentially. We have students across the world working to better themselves by receiving their degree from SHSU and being a small part in that process is satisfying."
What do you love about SHSU?
"During my time at SHSU I've become a father, a student, and I've grown with the people around me as our lives continued to change and evolve into where we are today. Going into my ninth year of employment, the university really feels like family," Cochran said. "I love how resilient the university is and how dedicated we are to making an impact in the lives of our students. Through my time here, we've had numerous natural disasters and a global pandemic, and we never missed a beat when it came to providing options for our students and finding a way for them to continue to receive their degree."
Comments supporting his nomination:
"Elliott's feedback and guidance allowed me to use tools I had not considered previously. His structured, critical, and valuable feedback as well as the ability and willingness to troubleshoot or to find easier, or more creative ways to do things, enhanced the overall design and redesign of assigned courses."

"Even though not visible, not directly in the public eye, not in the front offices, staff like Elliott Cochran work weekends and odd hours to support us, to keep the lights on for us, to make us feel like we are a priority and to make us look good. Those are some of the many reasons I feel he deserves recognition for this award."
"Elliott's hard work and rapid course feedback and evaluation allowed us to bring our online major to fruition during a pandemic. To give a sense of the growth Elliott has helped make possible, our enrollment has tripled in three years."
---
Jeanine Bias Nelson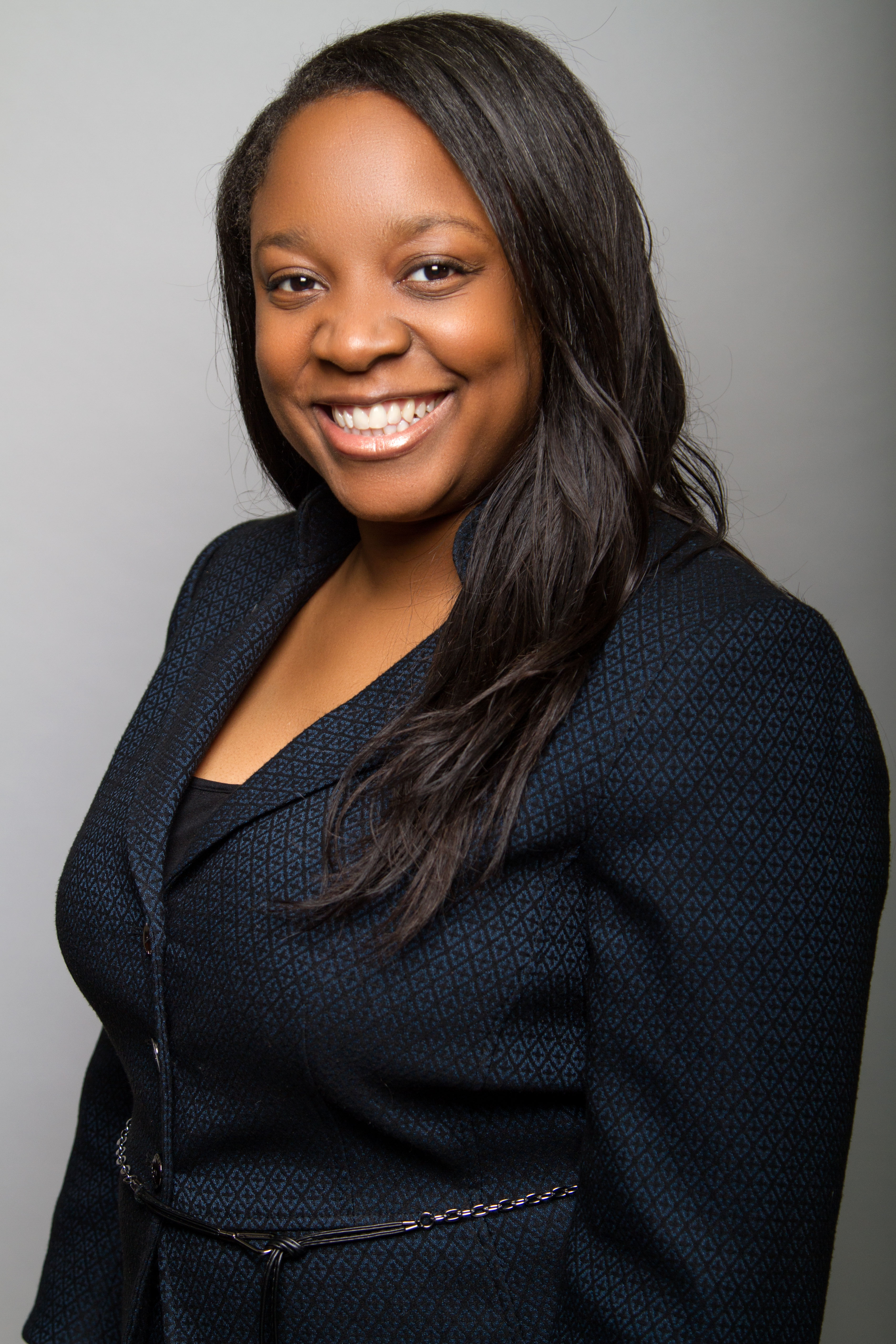 Bias Nelson, a proud SHSU alumna, currently serves as the director of the Office of Institutional Diversity and Inclusion and the Title IX Coordinator. She recently launched a new certification program focused on diversity, equity, and inclusion (DEI) for faculty and staff at Sam Houston State. The three different course tracks included in the program are Beginner/Ally, Intermediate/Advocate, and Advanced/Champions.

"I have worked at SHSU for 15 years and receiving this award is an absolute honor," Bias Nelson said. "I am truly humbled that my colleagues nominated me. I was genuinely shocked when Dr. White called and informed me that I was being recognized. Each day I get to come to a job I love, pursue the career of my dreams, work with talented people and serve an amazing community. To the colleagues that nominated me, thank you!"
What do you love about your job?
"I love being able to educate the campus on diversity, equity and inclusion," Bias Nelson said. "I love when I can talk to the diverse members of our community about realizing it is ok to be different and that we can celebrate each others differences while also learning to work together to achieve a common goal."
What do you love about SHSU?
"Everything. The people, the culture, the opportunity, the growth," Bias Nelson said. "I have several lens I am able to look at SHSU through, as an alumnus, a staff member, parent of a student and while each lens is a different perspective those 4 components remain the same."
Comments supporting her nomination:
"Once a freshman who rose to become a student leader, then a gifted alumna who transitions into the position of Associate Dean of Students, and later becoming a university administrator, she stands as a role model to women, women of color, students of color, colleagues of color, faculty peers and more."

"Under her leadership, the Office of Institutional Diversity and Inclusion has created numerous programs to bring greater awareness to matters of social equality and justice, as well as the elimination of structural and systemic discrimination."

"Her reputation for excellence and empathy suggests someone duly committed to bettering the lives of others through evidenced-based social science and responsible integrity."
---
- END -
This page maintained by SHSU's Communications Office:
Director of Content Communications: Emily Binetti
Communications Manager: Mikah Boyd
Telephone: 936.294.1837
Communications Specialist: Campbell Atkins
Telephone: 936.294.2638
Please send comments, corrections, news tips to Today@Sam.edu