Here To Help: Student Health Center
Aug. 4, 2021
SHSU Media Contact: Hannah Crandall
"Here to Help" highlights the many student services available at SHSU. Often these services are provided at little or no cost with a Bearkat OneCard. If your department would like to be featured email today@shsu.edu.
---
Ensuring that students can engage in their academics, the Sam Houston State University Student Health Center (SHC) provides high quality and readily available healthcare in a patient-centered environment. The SHC offers a wide range of services through a primary care clinic, a nurse clinic, a laboratory and a pharmacy dedicated solely to SHSU students.
"We consider ourselves, as the medical clinic on campus, a partner with the academic focus of our campus," said Erica Bumpurs, SHC director. "Our goal is to keep students feeling well and healthy so that they can engage at their best level in their academics. That's what we're here for. We are their personal doctor's office that they can use while they're here, as long as they're enrolled."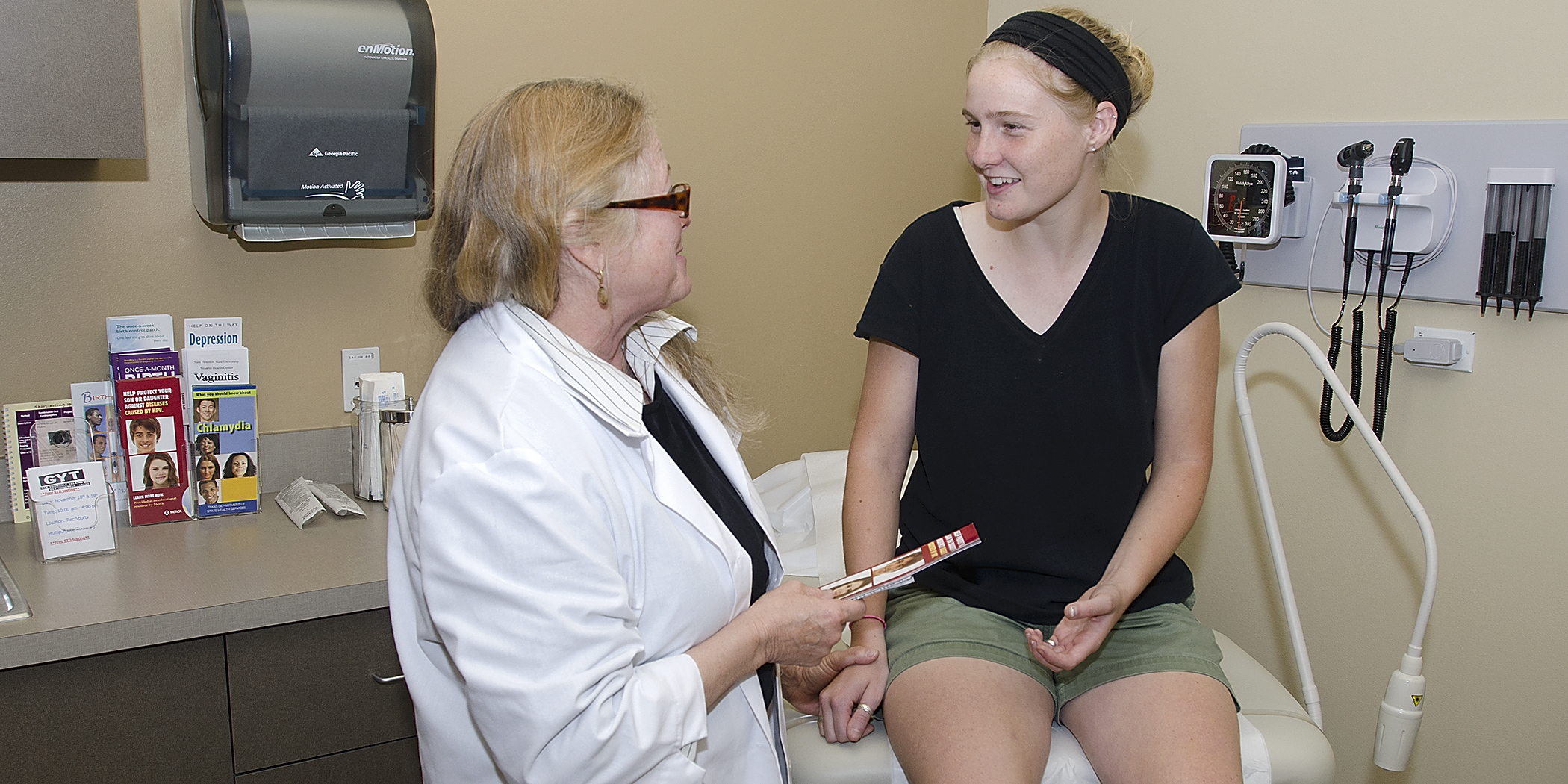 The primary care clinic serves to treat routine illnesses or minor injuries that students may encounter during their time at SHSU, and the registered nurse clinic is in place to provide immunizations, allergy injections and other types of nurse visits. The laboratory can do lab work associated with an appointment at the SHC, as well as that which has been ordered by another doctor's office. The pharmacy serves students by providing both prescriptions and over-the-counter products at a great price.
There is no cost for a student to visit the SHC and see a healthcare provider, and other additional services are charged to their MySam account to be paid within the semester.
"I find that a lot of students are confused about how to use our service, so they don't come to us," Bumpurs said. "They pay a medical services fee every semester that allows them to schedule appointments with us as many times as they need throughout that semester. Then, if during their visit there are other charges associated such as a flu test, lab work or filling prescriptions, they do not pay the SHC. They can come to us without having to have any money at that time."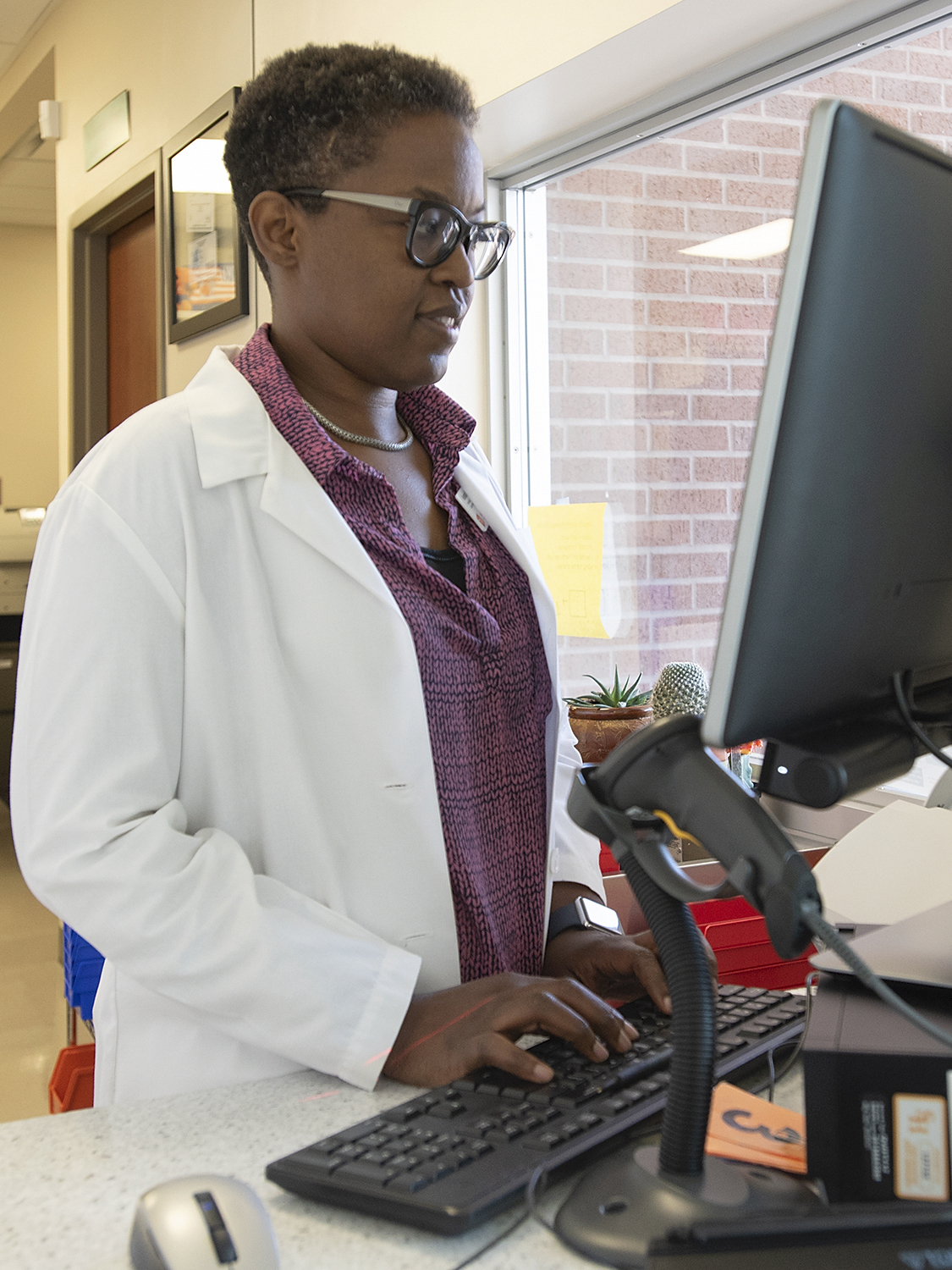 The SHC is staffed with well-educated and highly qualified medical providers, nurses, lab technologists, pharmacists, pharmacy technologists and front desk staff. Some of these individuals have served SHSU students at the SHC for over 20 years.
To take advantage of the services offered by the SHC, students can either call to make an appointment or self-schedule through their patient portal. The clinic can take walk-ins, but appointments are highly encouraged to ensure students can be seen at a time that fits their schedule.
"We are now bringing students back in, doing face-to-face visits and operating in the way we used to," Bumpurs said. "Students can now log in and schedule their own appointments again, or they can still call us to schedule. I really like that we are right here on campus and basically just a short walk away for those living on campus. For those living off campus, hopefully we are convenient enough that when they are on campus for class or other things, they can schedule to see us at that time."
One of the most important things that students should know is that the SHC is aware of and sensitive to the common issues a college student may be experiencing.
"We are here to provide them whatever medical care they need, whatever education they need and whatever resources they need without judgment," Bumpurs said. "I know sometimes there are sensitive issues around health in the college years and even beyond, but our focus is to make sure they're as healthy as possible and address any health concerns they may have."
- END -
This page maintained by SHSU's Communications Office:
Director of Content Communications: Emily Binetti
Communications Manager: Mikah Boyd
Telephone: 936.294.1837
Communications Specialist: Campbell Atkins
Telephone: 936.294.2638
Please send comments, corrections, news tips to Today@Sam.edu