Clinical Health Psychologist Earns Funding For Presurgical Evaluation Study
July 21, 2021
SHSU Media Contact: Wes Hamilton
Story By Hannah Haney
Researchers at Sam Houston State University College of Osteopathic Medicine (SHSU-COM) recognize that there is an intimate link between a person's mental health and their physical health. In many cases, the two areas—the mind and the body—are inseparable for the purposes of diagnosis, treatment and healing.
For this same reason, psychologists play an important role on surgical teams and pre-surgical psychological evaluations are routinely conducted with individuals seeking surgery.
Dr. Ryan Marek, assistant professor in clinical psychology for the Department of Primary Care and Clinical Medicine at SHSU-COM, focuses his research on understanding how psychological factors contribute to medical outcomes, primarily in the areas of obesity and chronic pain. Dr. Marek uses his research to help patients manage risk factors prior to and after surgery to help them achieve positive outcomes.
As a result of his efforts, in collaboration with Dr. Ashleigh Pona, a colleague from The Ohio State University Wexner Medical Center, Dr. Marek was recently awarded a prestigious $26,000 grant from the University of Minnesota Press to pursue an in-depth study in bariatrics.
In the award letter from the University of Minnesota Press Test Division Advisory Board, Dr. Marek was praised for his excellent research record and overall merits of the project.
"The Advisory Board feels this is a useful study that gains access to psychological treatment information related to weight loss programs, especially as treatment is often needed for future interventions."
The University of Minnesota Press is recognized internationally for its innovative, boundary-breaking editorial program in the humanities and social sciences and as publisher of the Minnesota Multiphasic Personality Inventory (MMPI), the most widely used objective tests of personality in the world.
However, a new version of the MMPI, the MMPI-3, was released last year and includes new norms and content such as assessment of eating disorder related behaviors. Dr. Marek will utilize this test in his own research.
"It's a great test and this grant will establish bariatric surgery comparison group information for the MMPI-3, empirical correlations with the test scores and other criteria including data from their medical chart and data that was obtained by the psychologist via a clinical interview, and we'll use the test scores to predict weight loss outcomes and other medical markers available for us to access from their medical appointments over time," Dr. Marek said.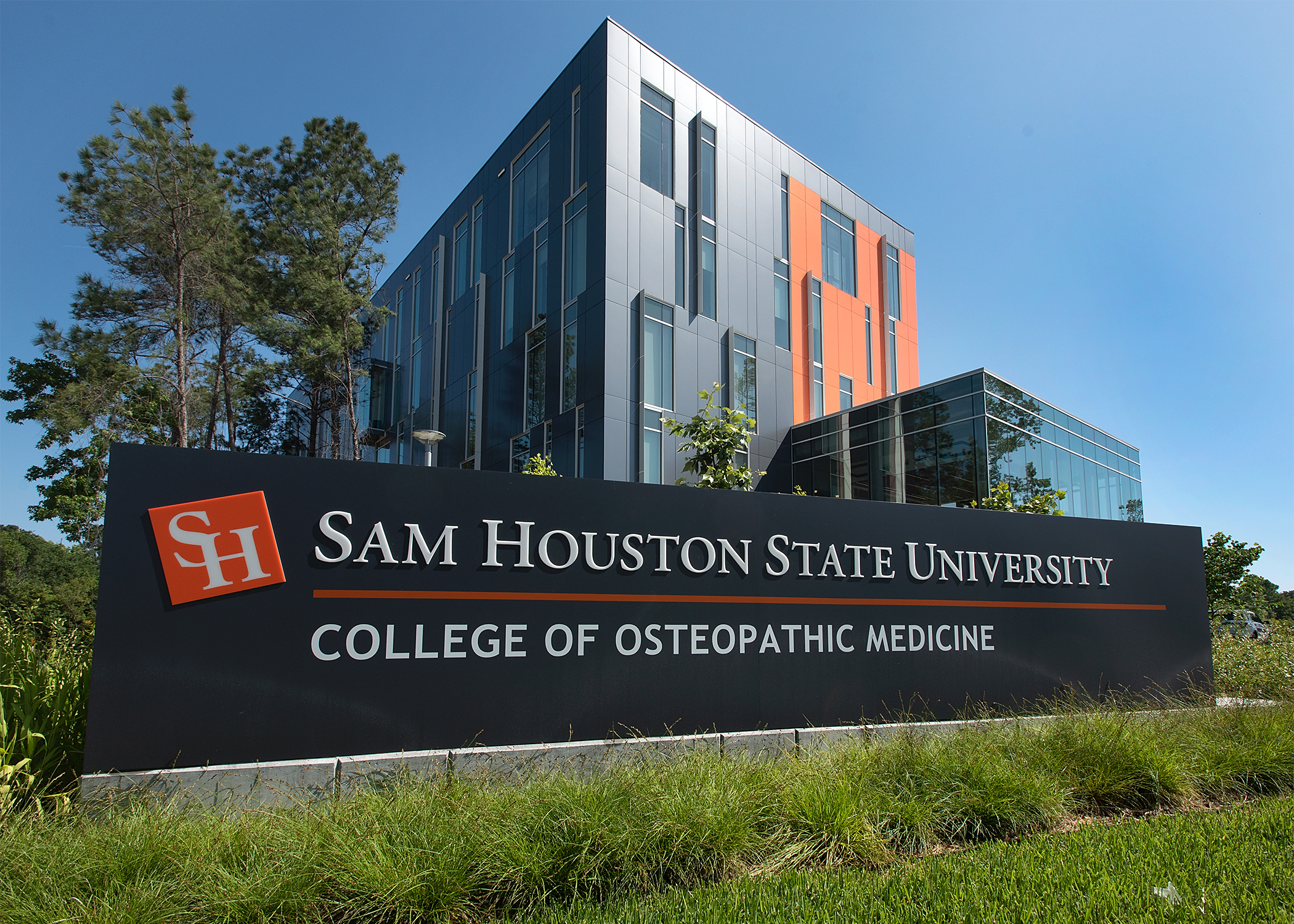 According to Dr. Marek, he is excited that this grant has been funded after working towards this goal for a year and thanks SHSU-COM and the SHSU Office of Research and Sponsored Programs (ORSP) for their encouragement.
The Office of Research and Sponsored Programs encourages faculty and staff interested in pursuing grant funding to reach out to their team to discuss finding funding, building competitive proposals, and explore the services and support they can offer.
"I love the energy and support the school and ORSP offer. I knew that faculty at SHSU-COM have similar interests in areas of obesity and chronic pain and the ability to eventually collaborate will bring some exciting new opportunities," Dr. Marek said. "I met with ORSP early when arriving to SHSU-COM and they have been supportive from every angle. I cannot thank them enough."
It is his goal to continue the study for five years to track patient progress after surgery. The grant will fund the study for one year with a portion going towards developing a database, but it is his hope that the resulting data will build a case for ongoing funding and future projects.
"I think SHSU-COM has the potential of being a research powerhouse, and I'm confident that we'll continue to find multidisciplinary research opportunities if we continue to play to each other's strengths," Dr. Marek said.
- END -
This page maintained by SHSU's Communications Office:
Director of Content Communications: Emily Binetti
Communications Manager: Mikah Boyd
Telephone: 936.294.1837
Communications Specialist: Campbell Atkins
Telephone: 936.294.2638
Please send comments, corrections, news tips to Today@Sam.edu