Salute To Service: Francisco Pena
Nov. 11, 2019
SHSU Media Contact: Hannah Haney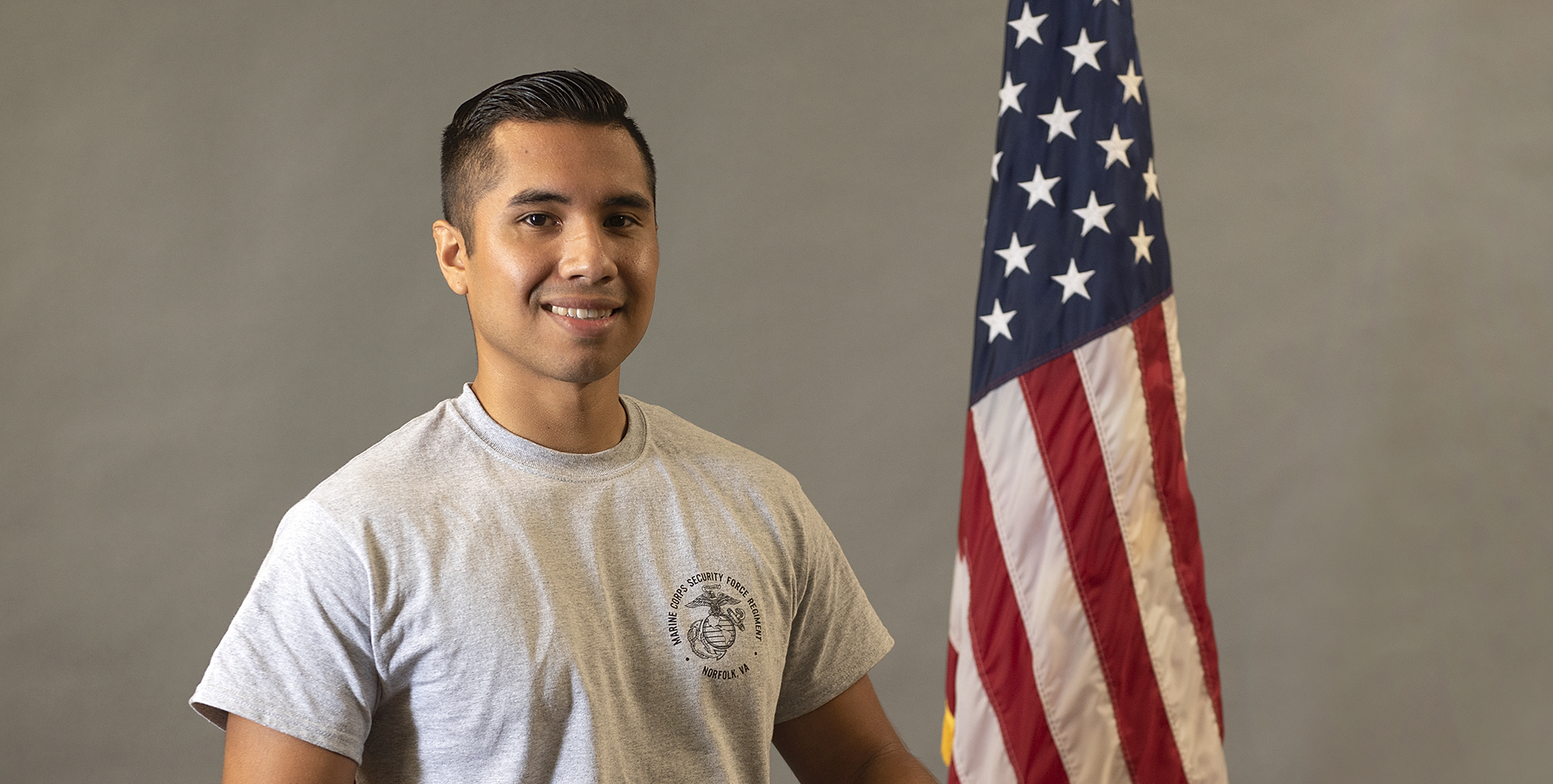 This November, as Sam Houston State University observes Veterans Day, meet the campus vets that have exemplified the motto, "The measure of a Life is its Service," in our Salute to Service Series.
Francisco Pena
Pena is a sophomore criminal justice major and a United States Marine Corps veteran. During his time in the Marines, he served as a technician doing small arms repair. He was stationed with the Marine Corps Security Force Regiment and toured Rota, Spain and Yokosuka, Japan. He also lived in Norfolk, Virginia.
T@S: Why did you choose to join the military?
FP: I choose to join the military because I wanted to give back to my country. Another reason was the challenge, I wanted to be part of an organization that has a distinguished history.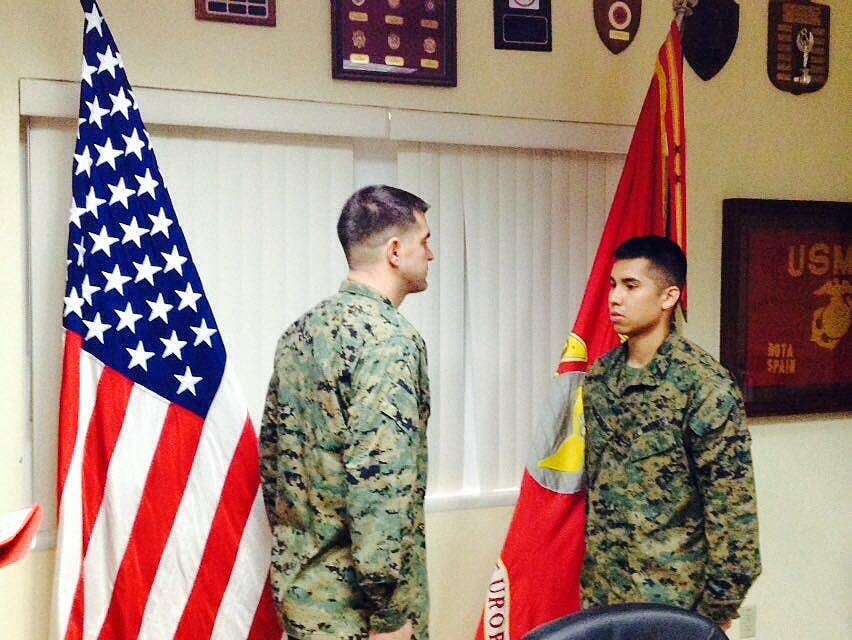 T@S: Reason for coming to SHSU?
FP: I came to SHSU because of the criminal justice program. Since being here, I have enjoyed the campus and the town. I am amazed by how much support the community has for all veterans, and this helped me as I transitioned out of the military.
T@S: How do you feel about veterans being considered a minority group on campus?
FP: I view it as an opening for us to share our experiences with our colleagues and vice versa. I feel like we are more flexible, and it allows us to unite more quickly to help others. The downside is that most people cannot relate to what we went through or what we had to sacrifice. Nevertheless, I know that if resources are not available, we can depend on SHSU.
T@S: Are your peers aware of your military past?
FP: No, unless they ask specifically however, I do not expect them to.
T@S: Current jobs or activities?
FP: Since my first semester, I have been working at the Veterans Resource Center (VRC) on campus. Working on campus has allowed me to assist other veterans with their transition, and that has been rewarding. I currently hold the position as the vice president of the Collegiate Veterans Association.
T@S: What do you want your civilian peers to know about your service?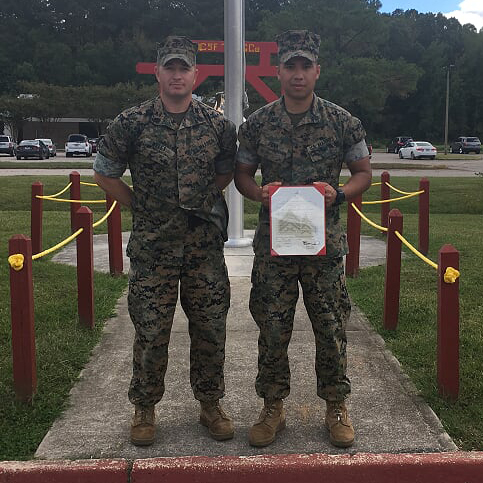 FP: That I can relate and understand how they feel being away from home and making decisions on their own. I realized that college is just as challenging as the military, so I salute my peers who are pursuing a degree. Lastly, I want people to know that every Marine does not act in the same manner.
T@S: Do you think people have misconceptions about you?
FP: Yes, when I mention that I am a veteran, people assume that I've been to war and killed people or that I am better than them. However, that is not the case. Their perspective changes as they get to know me and realize that I am no different from them. Another misconception about being a Marine is that we all have tattoos.
T@S: How has your service history impacted your academic life?
FP: It has taught me self-motivation with willing to commit time, effort, and the resources necessary to set and accomplish goals. One of the personal characteristics that I learned was self-motivation, which I think is the most important. It shows that I am willing to improve and achieve anything.
T@S: How easy/difficult was your transition from the military into an academic setting?
FP: There were aspects that where difficult such as not having friends, establishing a schedule to do homework, and when to study or how to take notes, to name a few. The college environment was a shock because I was not adhering to daily policies or following orders. It felt foreign to me and it was almost as if I was missing something.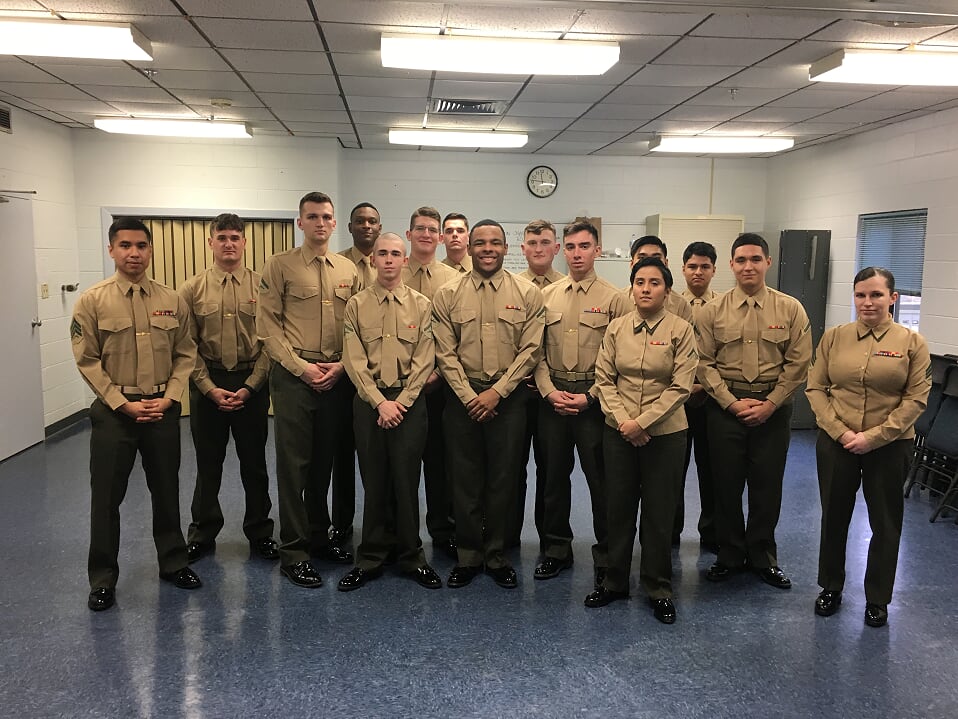 T@S: Do you think you can identify a vet by appearance?
FP: Unless they are wearing a symbol that is associated with a military branch, then yes, but otherwise no. Once we transition out of the military, our appearance starts to fade. I also noticed there is a range of ages on campus. To identify a vet by appearance is like trying to find a needle in a haystack.
T@S: Do you have a hard time relating to your peers?
FP: Yes, because most of my peers are younger.
T@S: How has SHSU aided in your transition?
FP: If it were not for the VRC and the professors, I probably would have gone back into the military. The staff in the VRC provided me with checklist/tips on things to do before the first day of class, so that was helpful.
T@S: How can it be better?
FP: I think that establishing a presence on campus by welcoming veterans. I like the recognition page "Salute to Service Series." The University of Oklahoma has a program (Green Zone) that I think we can establish as well http://www.ou.edu/veterans/green-zone. Maybe having a designated area/lounge where veterans and their dependents can study or hang out, like the Kat Club but smaller.
T@S: Are there specific programs at SHSU for veterans?
FP: Yes, the Collegiate Veterans Association, Kats and K9s for Military Heroes and VRC provide several programs. What makes us different from other institutions is that we have a VetSuccess counselor on campus. The counselor has an open-door policy regardless if you are a student veteran.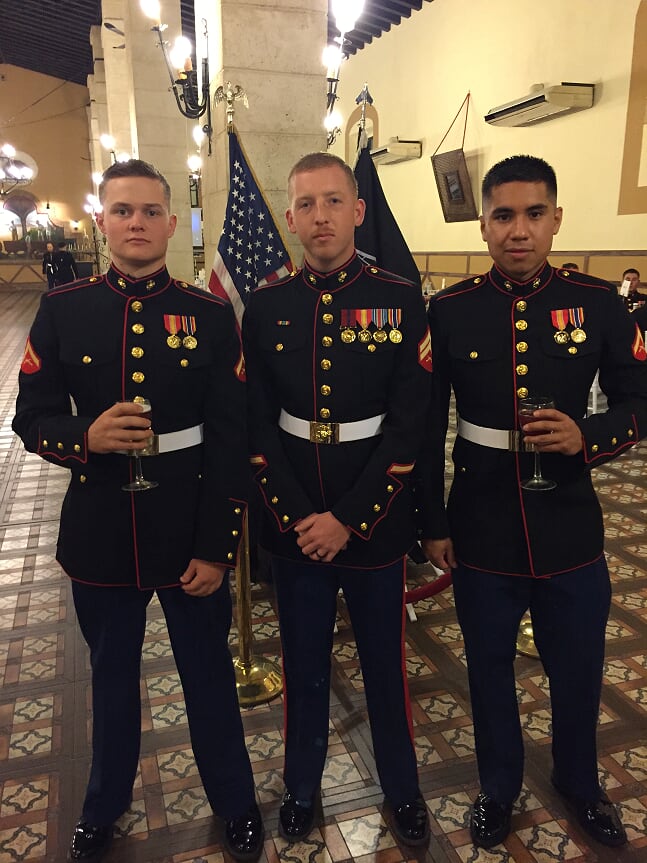 T@S: Future goals?
FP: Some of my long-term goals are to work for homeland security or to enlist as an officer in the Marine Corps. In addition, I would like to visit all the presidential libraries and to learn Japanese. Some of my short-term goals are to learn how to ride a motorcycle, learn how to make sushi, and to try Bulgarian cuisine.
T@S: Anything that you would like to say/add about your time serving?
FP: I had the privilege to meet great mentors and leaders. They molded me into the person I am today. I had the opportunity to work with the British Royal Marines and the Spanish military. I would say I had the most relevant job because a life depended on how well I did my job. My day consisted of inspecting and repairing all weapons the Marine Corps uses. In comparison, it's like getting a state inspection; the mechanic ensures the vehicle is safe to drive on the road. I ensured that the gun didn't explode in someone's face/hands or failed when they encountered an enemy.
T@S: What does, "The measure of a Life is its Service" mean to you?
FP: In a sense, it is like serving in the military. Instead of serving my country, I am serving everyone in this world. It is not about what I can accomplish, but who I can help and affect. My goal is to help people to surpass my achievements and goals. Because at that point, I know that my service has broken barriers and opened doors for future generations.
- END -
This page maintained by SHSU's Communications Office:
Director of Content Communications: Emily Binetti
Communications Manager: Mikah Boyd
Telephone: 936.294.1837
Communications Specialist: Campbell Atkins
Telephone: 936.294.2638
Please send comments, corrections, news tips to Today@Sam.edu