Statistics and Data Science
,

Master of Science

Available: On Campus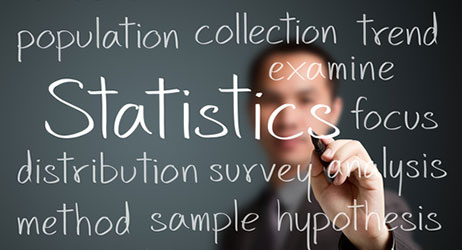 The M.S. degree in Statistics and Data Science is designed to provide individuals with the academic foundation needed to pursue doctoral studies; to prepare competent statisticians who are equipped to accept responsibilities in business, industry, and public service positions; and to present a supplemental graduate program for students specializing in areas where statistics are readily used, such as social sciences, criminal justice, and the physical sciences. Core classes include mathematical statistics, regression analysis, multivariate analysis, and experimental design.
The SHSU Statistics and Data Science program is widely respected across the state and beyond. Our graduates are sought after by top statistics Ph.D. programs nationwide. Others are employed as data analysts for major medical centers and pharmaceutical companies, as research scientists for marketing and banking firms, and as college instructors and professors
Mathematics Prerequisites
The prerequisites for the master's degree program in statistics consist of calculus series, linear algebra and calculus-based statistics.
Applicants who do not have all the prerequisites for full admission into the graduate program may be conditionally admitted and will be required to complete the prerequisite courses after entry into the program. Students should have completed all the prerequisite courses to be considered for teaching or graduate assistantships.
Application Deadlines
Fall: August 1
Spring: December 1
Please note that application deadlines will occasionally change. Please contact your academic advisor (listed in the contact section) for confirmation on application deadlines.
Program Breakdown
Contact Info
Academic Advisor

Dr. Ram Kafle