Do you know what to do to stay safe during an emergency? You gain the skills necessary to prepare for and respond to disasters or emergencies by attending training.
Request Training
While trainings will be hosted throughout the year, you are welcome to request training for your organization, department, or group. Please request training at least 2 weeks in advance.
Request By Email
Training Options

Stop the Bleed
Stop the Bleed is a national awareness campaign and call-to-action. Stop the Bleed is intended to foster and encourage bystanders to become trained, equipped, and empowered to help in a bleeding emergency before professional help arrives.

Until Help Arrives
Life-threatening emergencies can happen fast and emergency responders aren't always nearby. You may be able to save a life by taking simple actions immediately. You Are the Help Until Help Arrives.

ALICE Active Shooter Response
ALICE is an acronym for Alert, Lockdown, Inform, Counter, Evacuate. It's not designed to be sequential but rather to be utilized dynamically in each unique situation. ALICE is designed to supplement current active shooter procedures. As a result, if you have a better plan, this is not meant to change it but ALICE gives you options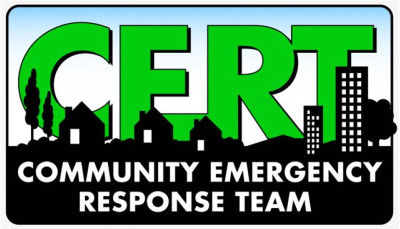 Campus Community Emergency Response Training (C-Cert)
The Community Emergency Response Team (CERT) program educates volunteers about disaster preparedness for the hazards that may impact their area and trains them in basic disaster response skills, such as fire safety, light search and rescue, team organization, and disaster medical operations. You will also receive campus specific information. This training program includes a certification that can be used nationwide.
About 26 hours, 1 weekend or stretched across 6-8 weeks
Request by Email