The S: drive is SHSU faculty, staff and students personal storage space on the SHSU network. It can be accessed from anywhere on campus, just by logging in to a campus computer. To access the S: drive off campus, you will need to use the remote desktop connection.
These quotas are different for students, faculty, and staff.
Student: 500 MB
Faculty/Staff: 3 GB
Full S Drive
Ran out of space on your S Drive? Watch our 2-minute video on how to clean up your S drive.
Viewing Current Used Space
To view the current amount of your quota you're using login to account.shsu.edu and select Quota.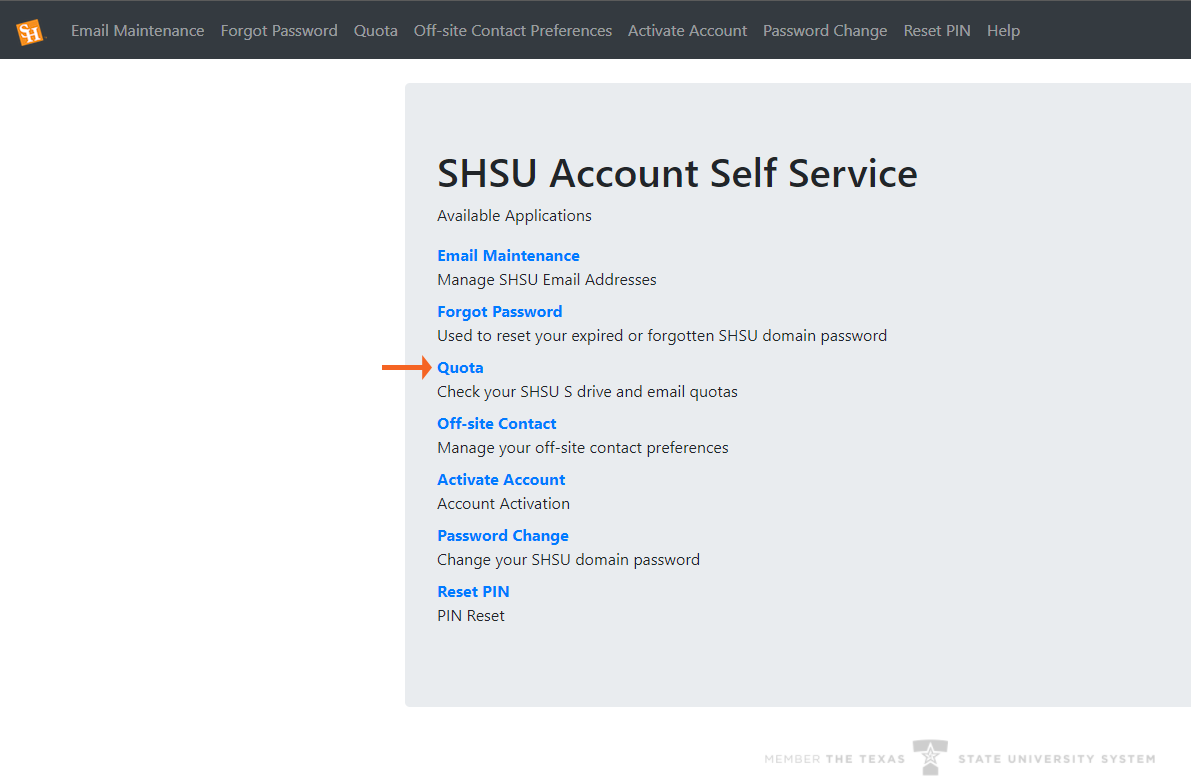 The quota information will be displayed in the S: Drive and Profile Quota area.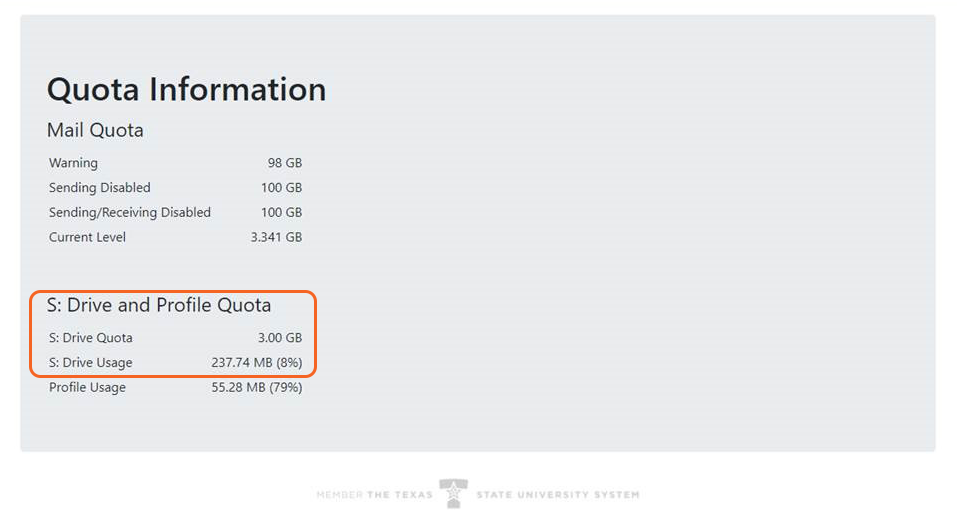 Decreasing Current Used Space
The easiest way for you to free up space on your S drive, is to delete any old, irrelevant files that you are no longer needing. You can do this by simply deleting the files directly from your S drive.
Alternate File Storage Locations
You can also use other storage locations to store your files. If the files are work related then the files can be saved to the T: drive. Keep in mind that who ever has access to those same folders, will have access to these files.
Files can also be saved to OneDrive. OneDrive offers 1 TB of storage with the SHSU Office 365 account that all faculty, staff and students have.
You can also you external devices to store data. Just plug the external drive into the computer and save/move the files to the corresponding drive under My Computer.