Dr. Geraldine Monjardez is an Assistant Professor in the Forensic Science Department. She previously worked as a postdoctoral research associate for the University of Wisconsin-Milwaukee, where she ran experiments using both the synchrotron and the Globar Infrared light sources at the IRENI (Infrared Environmental Imaging) beamline at the Synchrotron Radiation Centre in Stoughton, WI. She then served as a postdoctoral research scientist from 2016-2018 at Western Carolina University, where she investigated the development of SERS (Surface Enhanced Raman Spectroscopy)-active forensic evidence swabs for rapid, non-destructive confirmatory serological screening and STR (Short Tandem Repeat) typing of human remains.
Some of her major areas of interest include the development of forensic field detection and identification of trace materials, such as body fluids and post-blast explosive residue, the assessment of the evidential value of vehicular fluids and the field detection of chemical contaminants in food and biological matrices.
Current MS students in Dr. Monjardez's laboratory are involved in assessing the variability in vehicle greases using Light Microscopy and Scanning Electron Microscopy-Energy Dispersive X-Ray (SEM/EDS), and developing SERS-based detection techniques for different types of animal blood.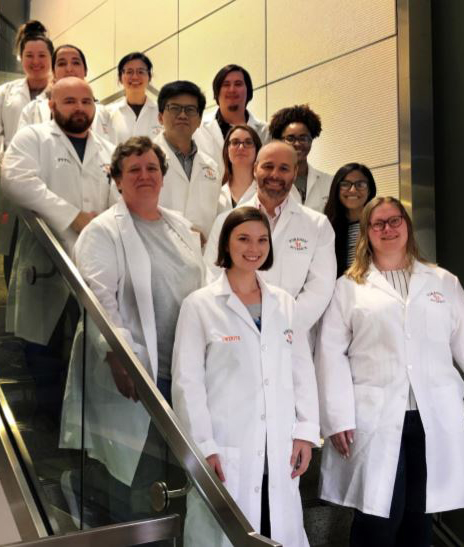 Current instrumentation within Trace and Forensic Chemistry include:

Fourier Transform Infrared Spectroscopy
Micro Raman Spectroscopy
Portable Raman Spectroscopy
UV-Vis Microspectrophotometry (UV-Vis MSP)
UV-Vis Spectrophotometry
Stereomicroscopy
Fluorescence Microscopy
Comparison Microscopy
Polarized light Microscopy
Glass Refractive Index Measurement (GRIM 3) System
Scanning Electron Microscopy-Energy Dispersive X-Ray (SEM/EDS)
Visual Spectral Comparator (VSC)
Electrostatic Detection Apparatus (ESDA)
HS-SPME-Gas Chromatograph (GC)
Direct Analysis in Real Time (DART) Mass Spectrometry
From top: Morgan Carpenter, Clarra Moore, Norris Li, Eric Pitts, Dr. Jorn Yu, Jared Estevanes, Dr. Geraldine Monjardez, Keeyahna Foster, Andra Lewis, Dr. Patrick Buzzini, Amy Soto, Gwen Roden, Carrie Polston.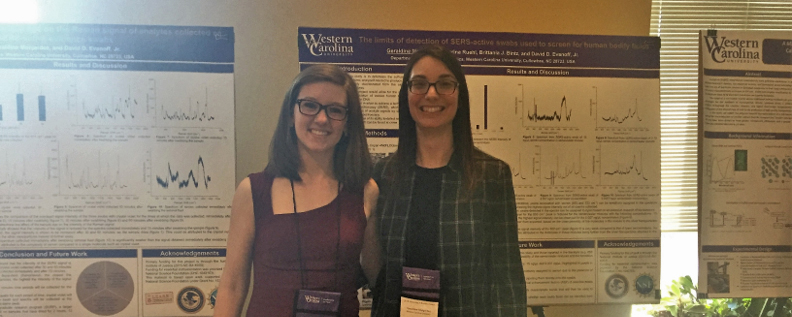 Savannah passed away two months ago. She was Dr. Monjardez's first research student at WCU.
---