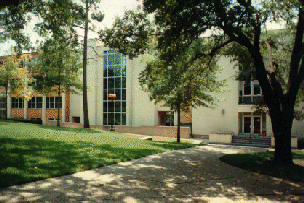 This is the home page for Secondary English Language Arts and Reading certification testing. Included in this page are various resources to help you prepare for the state secondary English exam (7-12 ELAR TExES), which is identified as "Field #231" in the state certification exams. Some of the resources here are documents prepared and maintained here in the English Department, some of them are links to resources and pages in the SHSU Teacher Preparation Program, and some of them are links to preparation resources made available by the Texas Education Agency and Educational Testing Service.
Dr. Young
Resources for 7-12 ELAR Preparation
Link to Texas Educator Certification Examination Program
English Department Preparation Workshop (PDF)
Strategies for the TExES Constructed Response Writings
Domain Links to Standards and Bridging English
Domains and Competencies Linked to Bridging English
Questions to Answer: Have I prepared sufficiently?