Secondary English Certification Testing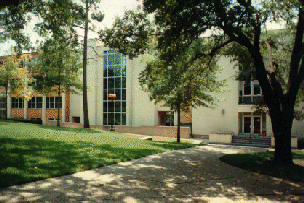 Welcome
This is the home page for Secondary English Language Arts and Reading certification testing. Included in this page are various resources to help you prepare for the state secondary English exam (7-12 ELAR TExES), which is identified as "Field #231" in the state certification exams. Some of the resources here are documents prepared and maintained here in the English Department, some of them are links to resources and pages in the SHSU Teacher Preparation Program, and some of them are links to preparation resources made available by the Texas Education Agency and Educational Testing Service.
Dr. Dowdey
Practice Test Information
You must pass a practice test before the College of Education will allow you to register for the actual exam. The practice test is being administered through Certify Teacher. Sign up for the program using your official SHSU email. You should sign up early to be able to take advantage of the study preparation program. You will begin by taking an exam that will help the program design a study plan for you. Send an email to dowdey@shsu.edu to have your constructed responses graded so that you can move forward in the program. Use the study guides and practice questions until you can receive a passing score (240) on the multiple choice. Complete the entire exam, including the constructed responses, and send an email to dowdey@shsu.edu that you are ready to have your exam scored as a practice exam to be cleared for the actual TExES exam. Dr. Dowdey will score the exam and communicate with you and with Jean Hubbart, certification officer for the College of Education, if you will be cleared for the actual TExES exam or need further review and practice. You must make a 260 on the practice exam to be cleared.
Resources for 7-12 ELAR Preparation
Texas Educator Preparation Certification Examination Program English Language Arts Preparation Materials
Certify Teacher Study and Practice Tests
Useful SHSU Links
College of Education Steele Center for Educator Preparation Services
College of Education Steele Center for Educator Preparation Services Certification & Testing FAQs
Texas Educator Preparation Certification Examination Program Links
Test Registration Procedures (PDF)
Other Links
SHSU English Department
Dr. Dowdey's email:dowdey@shsu.edu