Test drive your criminal justice career before you graduate through our unique and intensive internship program. Taken in the senior year, the College of Criminal Justice offers more than 300 internship opportunities with more added every year at federal, state and local agencies, non-profit organizations and private corporations. Students work full-time in participating agencies for an entire semester, earning valuable experience. In fact, one-third of internships directly led to jobs in the assigned agencies, while others provide contacts to help students start careers in their chosen fields.
During the internship, students earn up to nine credits toward their degree and the courses are writing enhanced, sharpening communication skills through on-the-job training. Students are encouraged to investigate internship opportunities early in their college careers, as many require background checks and investigations, and there is heavy competition for federal positions.
Ready to Get Started?
To begin the process, visit our Getting Started page for a complete list of requirements and step by step guide to our internship program, available in such agencies as:
FBI
DEA
U.S. Marshals
U.S. Secret Service
ATF
Department of Homeland Security
Texas Department of Public Safety
Texas Department of Criminal Justice
Texas Parks and Wildlife
State, county and local law enforcement
State and local crime labs
State and local medical examiner's offices
Federal, state and county courts
District attorney offices
Texas Legislature
Health and Human Services
MADD
National Oilfield Varco
Houston Texans
Houston Police Department
. . . and many more
For a full list of participating agencies, see our Internship Agencies page.
For more information about the program contact:
Melissa Hicks
Assistant to the Director
936-294-4735
mae026@shsu.edu
C-231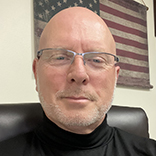 Greg Fremin
Internship Director
936-294-1896
gxf014@shsu.edu
C-218
Bio & Publications