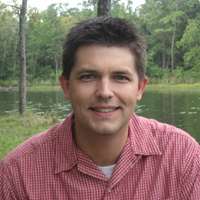 Assistant Professor
Ecosystem Ecology
Ph.D. Florida International University
Office: LSB 400L
Phone: (936) 294-3759
E-mail: wozniak@shsu.edu
Website: www.shsu.edu/~jrw034
Research Interests:
I am an ecosystem ecologist and, for most of my career, I have utilized wetlands as model systems to address research questions regarding the biogeochemical cycling of nutrients, ecosystem-level responses to natural and anthropogenic drivers (at varied spatial & temporal scales), and the importance/role of habitat management to sustain ecosystem goods and services. Ecosystem approaches to science involve both biotic and abiotic considerations and often involve measurements of both ecosystem structure and function. In my opinion, to effectively "do" ecosystem science, it is crucial to collaborate with researchers from multiple scientific disciplines. As a result, nearly all of the research projects in my lab have been part of interdisciplinary research groups.
Both undergraduate and graduate students in my lab have conducted research in a wide range of aquatic ecosystems including the freshwater marshes of the Florida Everglades, coastal salt marshes along the Texas Gulf Coast, and in numerous wetlands, lakes and streams from Texas to Pennsylvania. Specific student projects have focused on understanding the impacts of drought on coastal vegetation, how different wetland management plans impact aquatic invertebrates, and how hydrologic connectivity can influence fish species abundance in high salinity coastal ponds.
From Whooping Cranes to nutrient cycling there are several opportunities for students to join the lab. I urge interested students to contact me directly for more information on the most up to date list of research projects.
Selected Publications:
Wozniak J.R., W.T. Anderson, D.L. Childers, E.E. Gaiser, D.T. Rudnick, and C. Madden. 2012. Potential N processing by southern Everglades freshwater marshes: Are Everglades marshes passive conduits for nitrogen? Estuarine, Coastal and Shelf Science 96(1):60-68.
Wozniak J.R., T.M. Swannack, R. Butzler, C. Llewellyn, and S.E. Davis. 2012. River inflow, estuarine salinity, and Carolina Wolfberry fruit abundance: linking abiotic drivers to Whooping Crane food. Journal of Coastal Conservation. 16(3):345-354.
Inglett P.W., V. Rivera-Monroy, and J.R. Wozniak 2011. Biogeochemistry of nitrogen across the Everglades landscape. In: R. Reddy (ed) Special Greater Everglades Restoration Issue. Critical Reviews in Environmental Science and Technology. 41:187-216.
Davis S.E., D. Lirman, and J.R. Wozniak. 2008. Nitrogen and phosphorus exchange between tropical coastal ecosystems. In: I. Nagelkerken (ed) Ecological Linkages Among Tropical Coastal Ecosystems. Springer-Verlag, New York, NY, USA.
Wozniak J.R. and B. Mason. 2010. The effects of wetland location and permanence on nutrient composition of detritus from subalpine and eastern deciduous wetlands. Journal of the Pennsylvania Academy of Sciences 84(1):3-10.