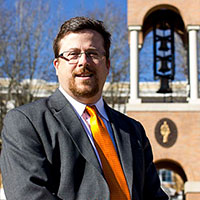 Professor
email: jbpascarella@shsu.edu
phone: +1 936-294-1401
office: LSB 200M; lab: LSB 250B
PhD in Plant Ecology, University of Miami
Research Interests: Are you interested in plants, insects, and plant-insect interactions? This is the lab you want to work in!
I am currently working on multiple projects related to plant-insect interactions with a focus on plant-pollinator interactions. Current projects include a survey of bee biodiversity and pollination in East Texas (with Dr. Williams and J. Cook from SHSU and D. Bennett from Stephen F. Austin) and pollinator biodiversity in solar farms in Hungary (with Dr. Csaba Tolgyesi from Szeged University in Hungary).
In addition to these projects, I am open to students with research interests in plant ecology, forest dynamics, invasive species management, endangered species conservation, and bee biodiversity and conservation. Both undergraduate and graduate students are encouraged to join the lab. Please contact Dr. Pascarella via email to inquire about joining the lab!
My previous research topics have covered a wide range of questions in ecology, from plant-animal herbivory, impact of hurricanes on plant populations and communities, impact and management of invasive plant species, conservation and management of endangered plant species, tropical forest dynamics in response to land use, plant demographic theory, plant-pollinator interactions, and bee biodiversity and conservation.
Courses Taught at SHSU:
Ecology
General Biology II