Fall Spectrum Presents Dance for Camera Showings
Fall Spectrum Presents Dance for Camera Showings
November 2020
by Dionne Noble
---
The Department of Dance's Fall 2020 Spectrum: Dance for Camera Showings provides a window into the artmaking process of choreographers in a time of social distancing. Six dance films featuring over 70 performers will stream one after another via YouTube Live, November 19-21 at 8 PM each evening.
"The dancers want to dance, and they want to connect to their audience. We have found a safe way to ensure that this still happens, even in strange times," says Associate Professor Dionne Noble, one of the choreographers on the bill. Trying times call for creative measures, and dance faculty- with the students by their side- have chosen a film medium to present their creative work for this semester's presentation.
---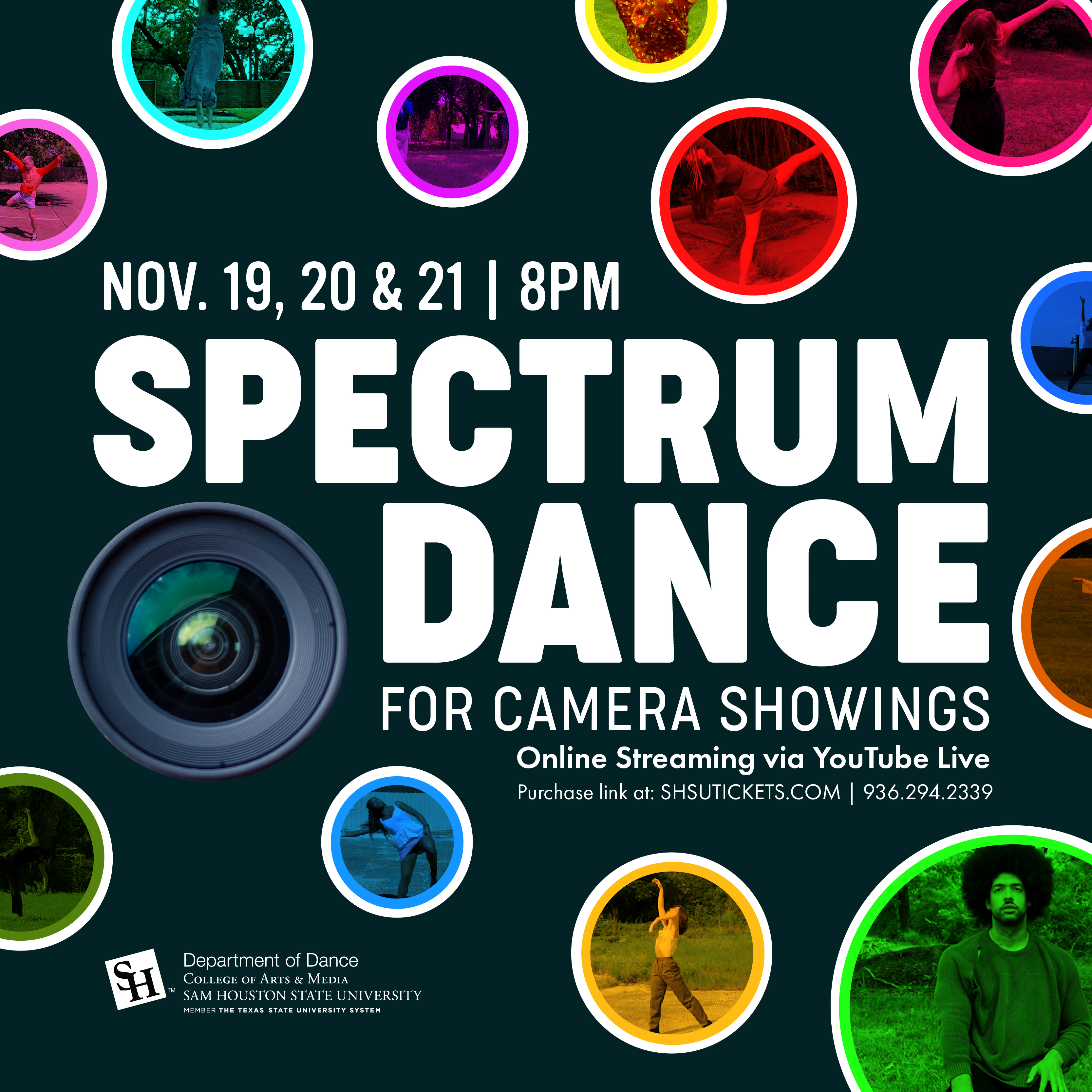 "Social Experiment" is choreographed by faculty member Donald C. Shorter Jr. in collaboration with the dancers. This film provides us with a deeper understanding of how younger generations are experiencing this age of unrest. The investigation of movement as it relates to location allows us to see and feel the contrast between expansion and restriction. "It's been great working with my cast on this piece. I was able to rehearse and get all their footage in a matter of 2 weeks," said Shorter. "I wanted to ensure the piece would happen, so I was thinking about ways to COVID-proof it!"
"Fieldwork" is choreographed by faculty member Adele Nickel in collaboration with her cast of 12 dancers and videographer Heather Hardy. It explores the physicality of human teams coming together in common purpose, as in an ecosystem, a sports team, or a medical unit. Task-driven movement is cracked open to reveal the humanity and individuality beneath conformity.
"Make way for the dandelion" by faculty member Dionne Sparkman Noble and graduate student Sarah Vickery is rooted in the observation that "our blue and green world is becoming greyer by the second" due to nature-resisting, high endurance, reliable concrete (Jonathan Watts, The Guardian, 2019). With a pending global cement production of 5 billion tons a year, the dancers pose the following questions: Can we plan a future that ensures built environments do not over replace living landscapes? How can the growing needs of civilization merge with nature to guarantee a green tomorrow?
"Unearth" is a first-time collaboration between faculty choreographers Joshua Manculich (Princess Grace Award Winner) and Evelyn Toh-Paoli (former MOMIX dancer). This ensemble work for the camera was heavily inspired by the natural phenomena of magnetism, and it leans into the shared experience of individuals being grounded together.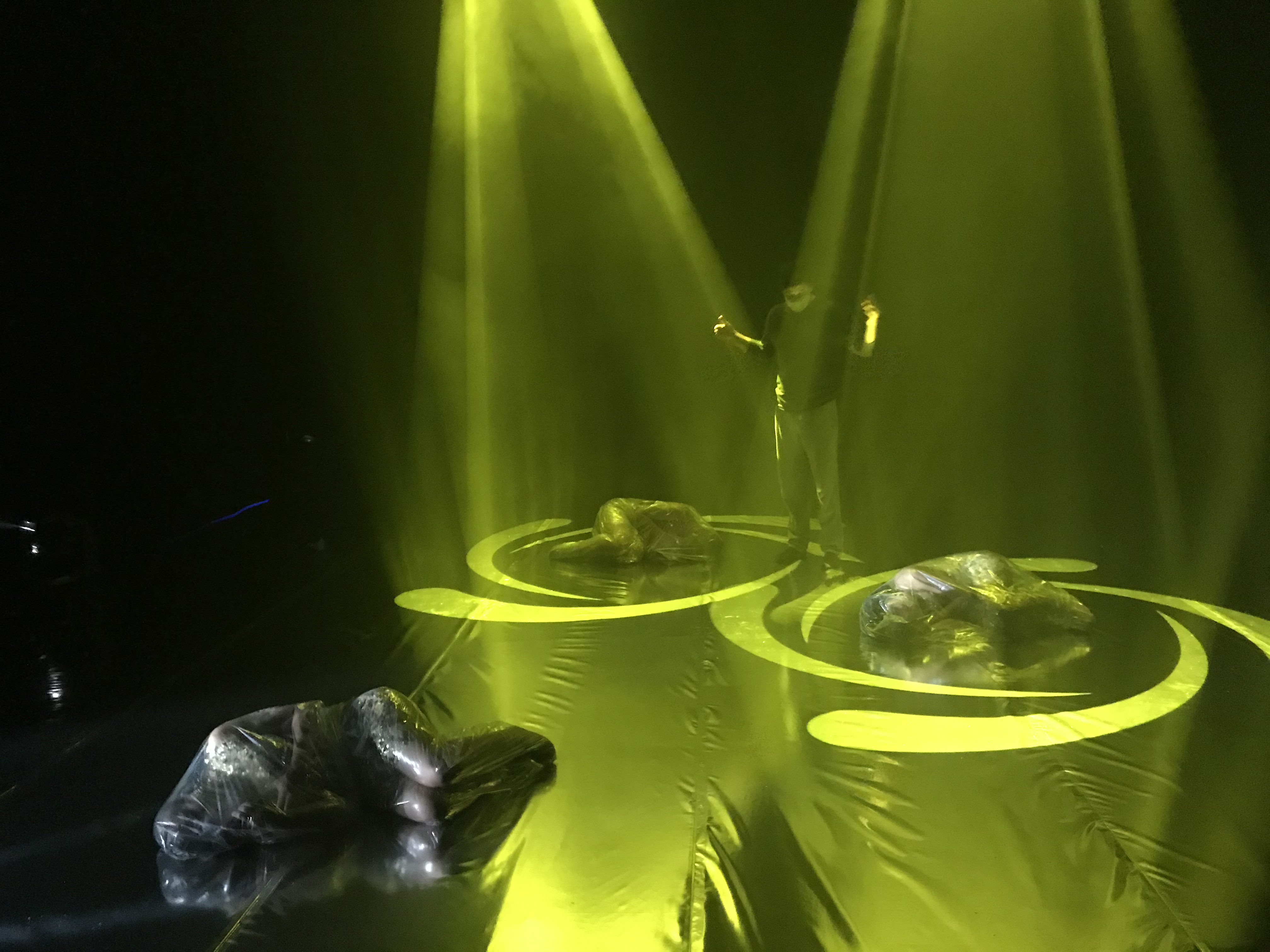 "Round 2" is choreographed by faculty members Rasika Borse and Colette Kerwick and thematically centered on a Rock n' Roll concert. Originally set to premiere on stage in Spring 2020, the movement was re-worked and reimagined this semester for the camera. Coupled with high-energy music and movement alike, this cast of nine embodies fierce athleticism and grit. Hold onto your seats, folks- this is going to be a wild ride.
"Lip Gloss" is a dance film by faculty member Andy Noble with graduate student Travis Lake. Turn on the cameras and get ready for a close up: this film examines how technology and social media have become embedded in our personal narratives. Dancers perform on a mirrored floor with smart phones taped to their hands and wearing sequined dresses while framing the body in stirring ways. Original music by Lake will accompany the film.
---
Tickets for online streaming access are $15 and available for purchase at shsutickets.com.
---