Wildest Dreams Come True at SHSU
May 19, 2023
SHSU Media Contact: Mikah Boyd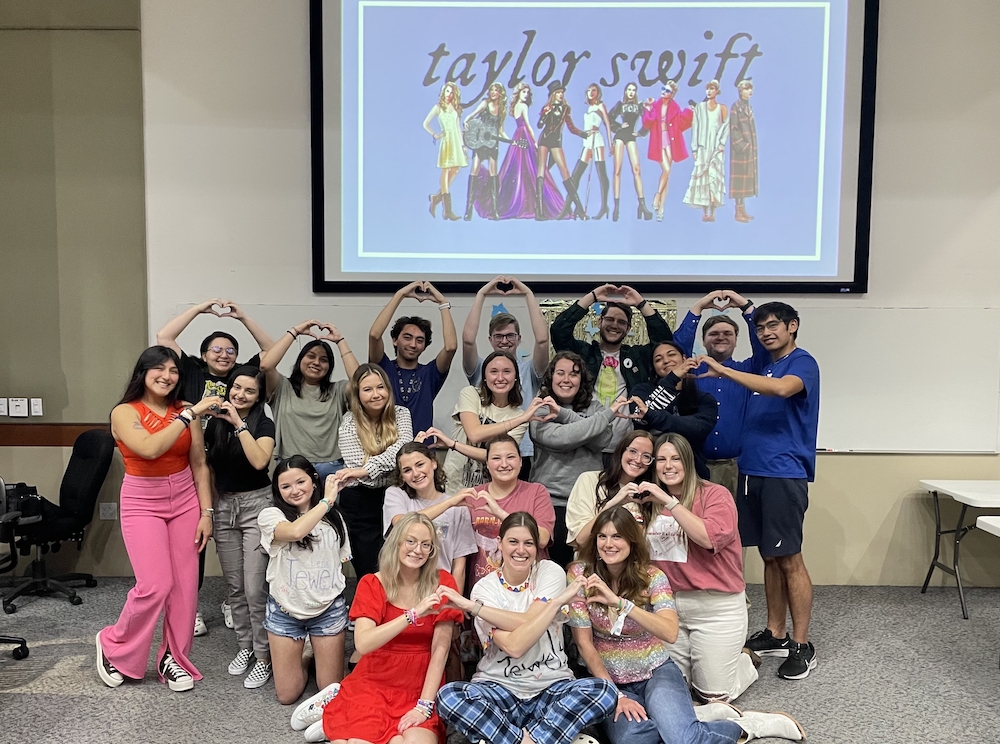 By Abigail Roberson
Twenty-two students in the Elliott T. Bowers Honors College had their "Wildest Dreams" come true as they participated in the Taylor Swift Honors Seminar this past semester. The team-taught interdisciplinary course covered the ways in which Swift's work has impacted society.
"One of my favorite aspects of the class was how we covered a wide range of topics – we talked about fandom, the music industry, feminism, racism and Swift's impact in all those areas and more." Kelly Weikle, lecturer in the Department of Communication Studies, and the course's lead instructor said. "We analyzed Swift's lyrics and musicality. And of course, we had a lot of fun!"
On the tail end of headlines about Swift's new album, her current tour that is set to shatter records and the Ticketmaster controversy that made it all the way to a congressional hearing, the class had plenty of fresh content to go over.
Most of the course was facilitated through discussions and lectures, but students were also given the opportunity to create their own work about the pop star through song analyses, individual presentations and even their own music videos.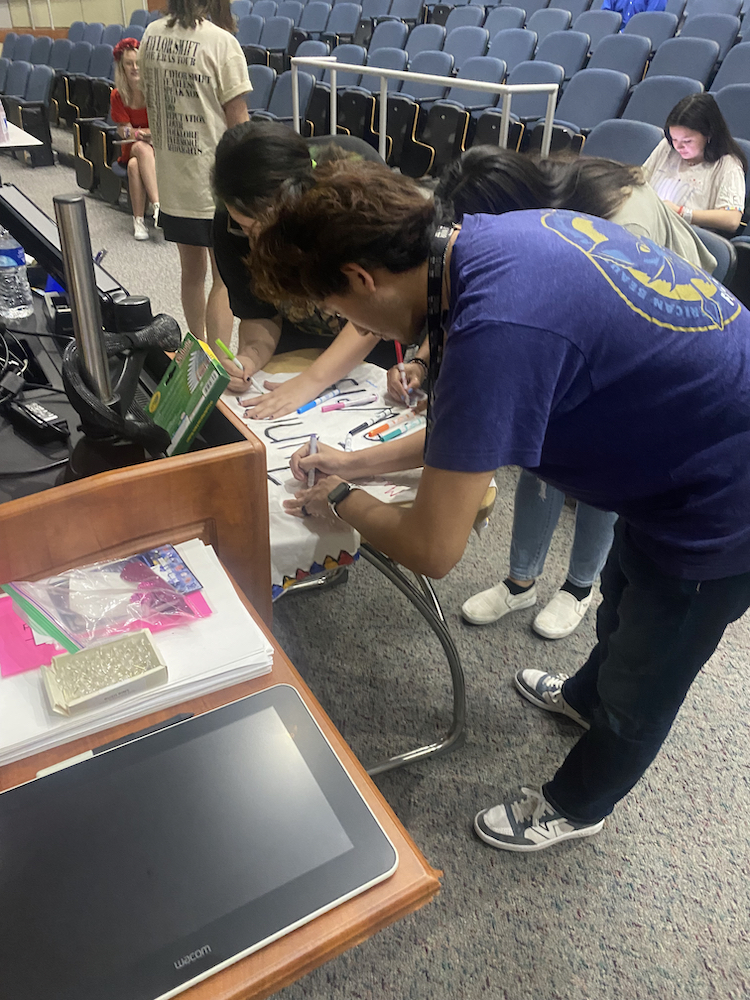 "One of the main things we wanted to teach was media literacy," Weikle noted. "In this time where we are inundated with an overload of digital media and the deification of celebrities, we wanted to provide students with the tools to consume content critically. We wanted to teach that being a fan of someone doesn't mean you have to agree with every single thing they've ever done."
The Honors College offers seminars on a variety of topics that change each semester. Some of the past topics include Kung Fu, TED Talks and "Harry Potter", to name a few.
Students who participated included both Swifties (the official name of Taylor Swift's fans) and students who are not immersed in the Taylor Swift fandom.
"I didn't know much about Taylor Swift before this, but after going through this class, I saw why she was able to reach such an unfathomable amount of success. I think she truly deserves her place at the top of the music industry," honors student, Edward Agsunod said.
Regardless of their opinion of her, it's clear that these students now know Taylor Swift all too well.
"It was an "Enchanted" opportunity," Dr. Weikle said. "If the Honors College ever wants to host the course again, we've certainly got a "Blank Space."
- END -
This page maintained by SHSU's Communications Office:
Director of Content Communications: Emily Binetti
Communications Manager: Mikah Boyd
Telephone: 936.294.1837
Communications Specialist: Campbell Atkins
Telephone: 936.294.2638
Please send comments, corrections, news tips to Today@Sam.edu