Student Support Program Uplifts Female Transfers
March 14, 2023
SHSU Media Contact: Mikah Boyd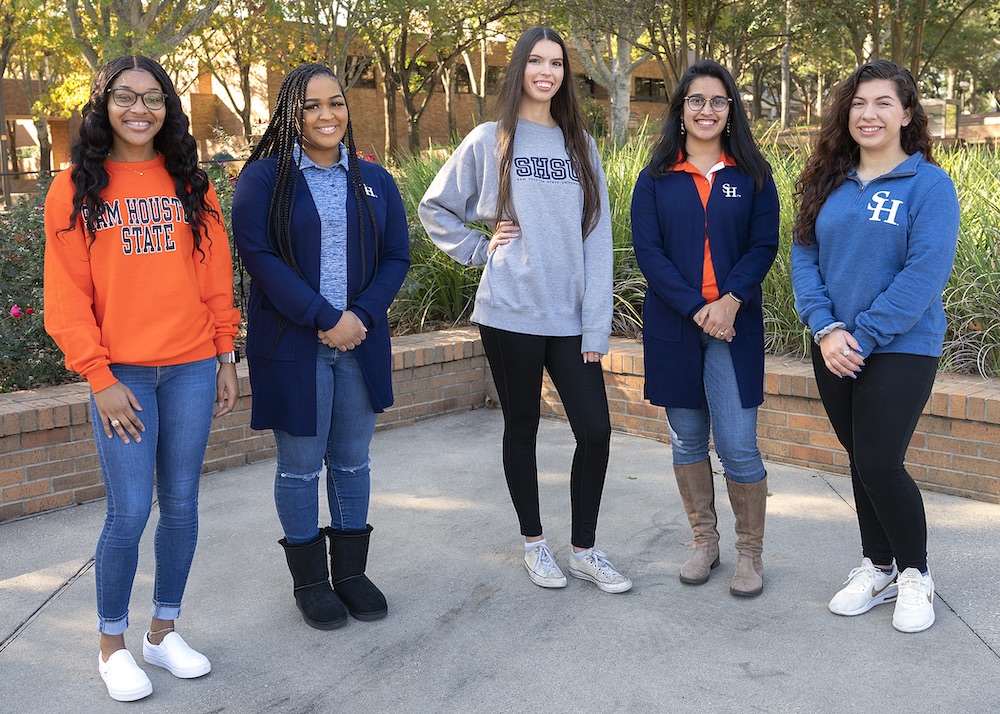 By Nhi Nguyen
Getting used to a new environment can be difficult. Evolve at Sam Houston State University is an inclusive community where students can get support from other transfer students and form more connections.
Evolve is a program organized by the Academic Affairs department to support female students, specifically those who transferred from other schools. The goal of the program is to assist students to grow as scholars, as women and as professionals while also easing the transition to a new setting.
"Since I joined, it forced me to get out of my comfort zone. We start our new members with small groups, and they must meet with four or five other girls once a week for four weeks straight, and we talk about the four components of the program: intentional relationships, university experiences, academic enrichment and service engagement," said Rachel Hill, lead student assistant in the Evolve program.
Hill said the four components mentioned help combat the transfer shock that a lot of women get when they come to campus. She works with the program's assistant director, Tiffany Driver to ensure the girls get access to institutional support available to them.
Evolve has members of various ages. The traditional group includes members aged 19-25 while the non-traditional group is smaller and consists of women who are not in the age range, are mothers or are returning to school after a long break. Hence, both groups of the program involve women with different backgrounds.
"We'd really like to make students on campus aware of the non-traditional group as well," said Hill.
On March 4, the members performed the annual service day project where they visit the campus garden to provide services together. They hosted a Galentine's Day event on February 14, where they made their own different candles. They also hold bingo nights, free breakfast for every student, create self-care kits, hold networking events and other activities to create good experiences for their members.
"When I started working in the office, I was able to build connections with other departments on campus and other resources. Tiffany Driver, who is the director of Evolve, forced me to start public speaking because that was my biggest fear, and now it's just another day in the office when I have to do so. I am who I am today thanks to Tiffany and the people that I have met in this program," said Hill.
Hill hopes that more female transfer students will come to evolve and find themselves at home in the group and at SHSU.
"We're looking for people who need community or feel like they want to do better in some area of their college experience or their life," said Hill.
- END -
This page maintained by SHSU's Communications Office:
Director of Content Communications: Emily Binetti
Communications Manager: Mikah Boyd
Telephone: 936.294.1837
Communications Specialist: Campbell Atkins
Telephone: 936.294.2638
Please send comments, corrections, news tips to Today@Sam.edu